YOUR TOWN: Actress Kathy Kinney reflects on Stevens Point roots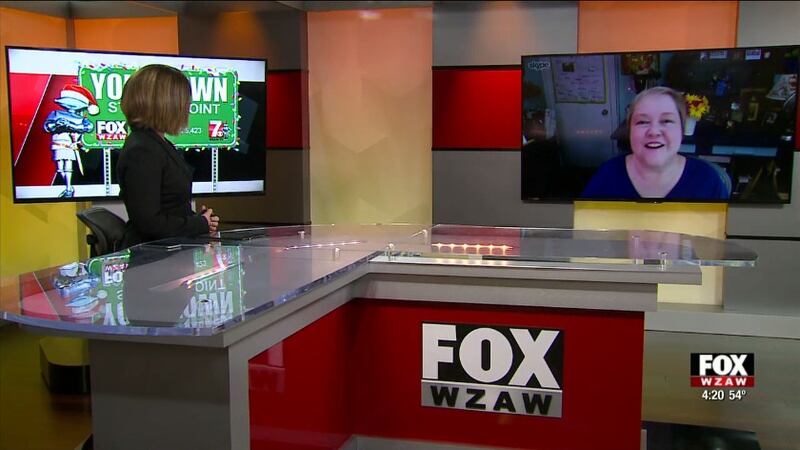 Published: Dec. 4, 2017 at 5:07 PM CST
Did you know a famous actress was born in Your Town Stevens Point? She's Kathy Kinney, best known for her role as "Mimi" in The Drew Carey Show.
In an interview from Hollywood via Skype on WZAW News at Four Monday, Kinney reflected on childhood memories, growing up in Stevens Point.
"I think I'm back pretty much once a year, doing some work with the United Way, which I really enjoy," Kinney said. "If I'm free and people invite me to come back and do something for charity, I'm there."
Besides her love for going to antique stores when she's back in Stevens Point, Kinney said she also likes to go to the Point Brewery.
"Of course I do go to the Point Brewery, because I did grow up about a block and a half from there. It figured so well in my memory, because it did have a whistle that blew at 7, 12 and 5, so we never had to set an alarm. We were always up at 7. I'd come home for lunch at noon, and I'd come home from school and go out and play and my mom would say, be home when the whistle blows," Kinney explained.
Kinney said she does keep in touch with Carey and her other castmates from The Drew Carey show, which ran from 1995-2004.
"We all live fairly close together, and of course we all moved on with our lives, but we see each other maybe once or twice a year. It's like a family reunion. We were together for nine years," Kinney said.
After The Drew Carey Show ended, Kinney turned from acting to literature, and started a website called MrsP.com, a free children's entertainment website where Kinney stars as Mrs. P, a redheaded Irishwoman who reads classic children's stories from her "Magic Library."