You Know You're From...Merrill: The Merrill Ice Drags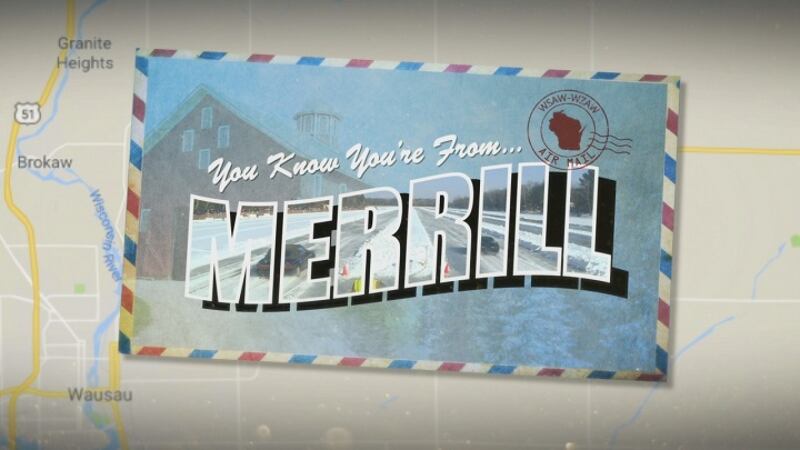 Published: Feb. 5, 2018 at 10:06 PM CST
The Merrill Ice Drags run deep in the Woller-Pophal family.
Lonnie Woller raced for 40 years, and won, as he says, quite a few races.
"I would run a Chevelle '64 with a 427. It was pretty fast," Lonnie said.
He's retired now. But lives vicariously through his daughter and her 1971 Corvette.
"I'm an only child and was a tomboy," said Heather Woller-Pophal. "We wanted to keep it in the family."
Heather has been competing for more than 23 years. Now, she's joined at the Council Grounds by her oldest son, 20 year-old Stephen, who's been racing since he was 14.
"Its just fun. If you've ever ridden a car, you're pretty fast. You'll understand," Stephen Pophal said with a laugh.
Three generations that gather in the most non-traditional way for 6 Saturdays in the winter.
"This is usually the time me and him spend the most time together. He's always been a car person. He enjoys this stuff," Stephen said.
"This is the height of his life, what he lives and breathes to do," Heather said. "For us to do this with him, makes him the happiest man in the world."
Grandpa and a few of his friends put the cars together, do most of the mechanical work. And when needed, shares his knowledge. The most important being...
"The light," Stephen exclaimed.
Heather re-iterates, "the light."
"The light means a lot," said Lonnie. "The other guy is out of the hole and you're still sitting there, that's how you win and lose."
On this day, Heather takes 2nd in her class. Stephen and his '71 Nova didn't place. And no, they don't race in the same class against one another. But if they did...
"I have a bigger engine so, mom would beat son," Heather said laughing.
"My car's a little bit heavier, too, so it ain't fair on that part," Stephen explained.
Win or lose, the memories here on Lake Alexander will last far beyond the 1/8th mile strip.
"It's just a lot of fun. A family get together," said Lonnie.
Heather has another son who will start racing when he turns 14--the minimum age requirement.
If you have a story suggestion for us about your hometown, send me an email: Dale.Ryman@wsaw.com