Wisconsin's first Hemp harvest since the 1950's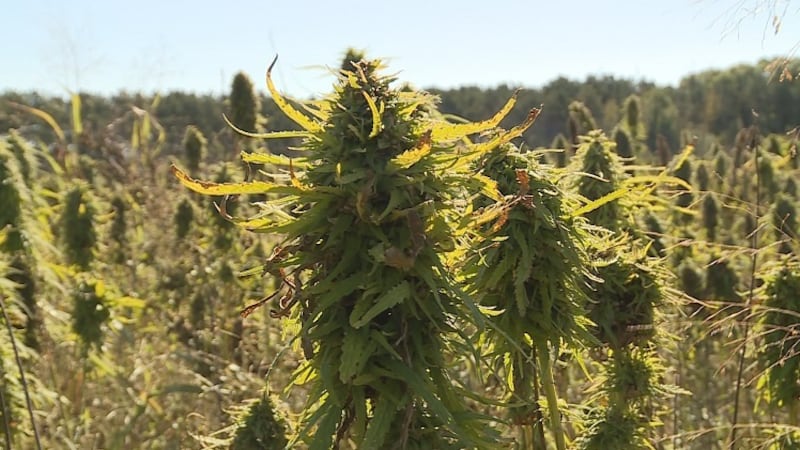 Published: Sep. 23, 2018 at 6:13 PM CDT
On Sunday, Wisconsin State Senator, Patrick Testin, took a tour of the first legal Hemp harvest since the 1950's.
Industrial Hemp Farming, was originally banned from the state of Wisconsin because of how closely it resembles Marijuana.
Back in 2017, Governor Scott Walker signed a law legalizing the cultivation of Industrial Hemp after bi-partisan support from both Democrats and Republicans. Many lawmakers hope to make Wisconsin a leading state in Hemp farming to boost the states agriculture status.
"On average we import over $500 million of Industrial Hemp from places like Canada, China, and India," stated Republican State Senator, Patrick Testin. "This is a great opportunity to grow it right here in Wisconsin," added the senator as he walked through the Hemp field.
Industrial Hemp is often used for healthy food choices or organic body care. Although it stems from the same family as Marijuana, it does not contain the same chemical make-up and which will not allow individuals to use it as a drug.
"It's like having two dogs. One is a German Shepherd and one is a Chihuahua," explained Hemp farmer, Deb Ombernik. "They are both K9's but they are absolutely different dogs."
Although farmers can grow the plant legally, there are very strict policies in place to ensure the plant is not used for reasons other than industrial purposes.
Famers still need to obtain a state-issued license each year and provide the exact location and use for growing the crop.
"I was just looking for an alternative way I could make some money for a smaller farm," included Michael Ombernik.
According to Hemp farmers, you can smoke acres of Industrial Hemp and will get nothing more than a really bad headache.