'Wausau on the Water' celebrates 1-year anniversary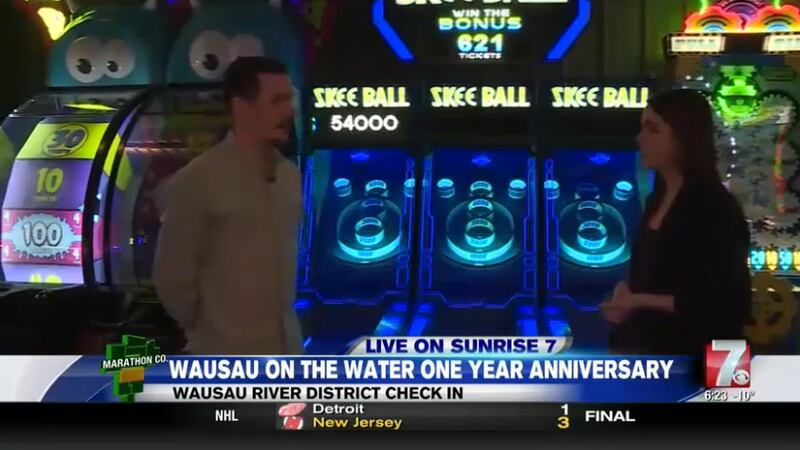 Published: Dec. 28, 2017 at 3:49 AM CST
Last December, Wausau on the Water opened up its doors to the public and began what would be the future of Wausau's River District.
This December, they're celebrating one year of business after becoming one of the most popular locations in the area.
"It's been a very good year. and we've been very well received by the community," explained Julie Greenwood from W.O.W.
The location offers a place for families big or small to come together to have birthday, anniversary, shower or reunion parties, as well as just a place a stop, eat and have a fun afternoon.
"We offer great food and beverages, laser tag, and an arcade filled with 40 games," Greenwood explained.
W.O.W. plans on adding in four or five additional games this year.
Wausau on the Water is open everyday at 1300 N. River Dr.
For hours of operations,