Evers, Walker tied in latest Marquette Law poll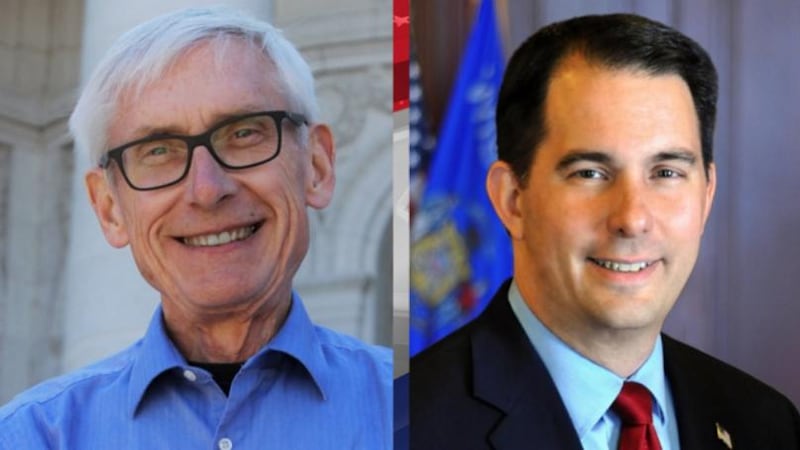 Published: Oct. 31, 2018 at 12:59 PM CDT
Governor Scott Walker and democratic candidate Tony Evers are tied when it comes to the support of likely voters, according to the latest Marquette Law poll.
The poll was conducted from Oct. 24-28 surveying 1,400 registered Wisconsin voters. Walker and Evers both pulled in 47 percent support among likely voters.
The previously poll earlier this month, had Walker at 47 percent and Evers at 46 percent. According to the poll, the data collected predicts that the governor race could tip either way.
In race for US Senate, the new Marquette Law School poll finds 54 percent for Democrat Tammy Baldwin and 43 percent for Republican Leah Vukmir among likely voters.