Trivia 48 wraps up a weekend of questions and answers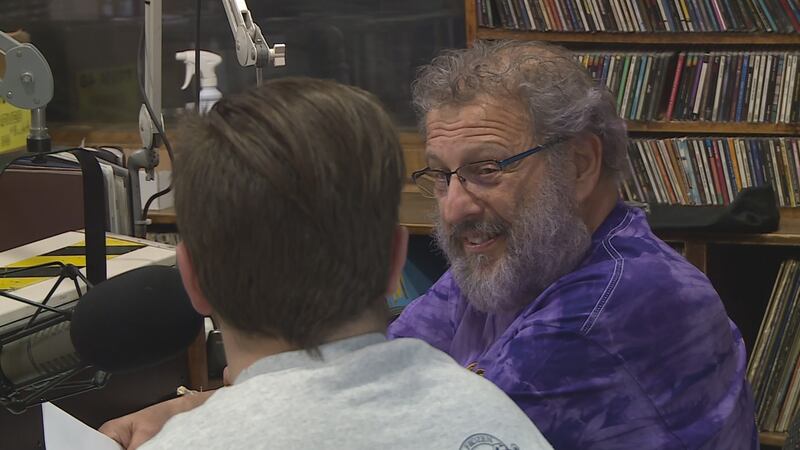 Published: Apr. 23, 2017 at 11:02 PM CDT
Stevens Point Mayor Mike Wiza has been playing WWSP 90FM's Trivia for four decades with his team, the Franklin Street Burnouts.
The entire upstairs of his home is dedicated to archives of almost anything you can think of that might come in hand for the weekend long quiz competition, from board games to limited edition candy wrappers.
Wiza bought the home just over a decade ago from his aunt and uncle, also Franklin Street Burnout members.
"We progressed and gradually accumulated more and more stuff. They bought the house we are playing in now, when they retired, my wife and I bought the house rather than move everything," Wiza said.
A team that started out as just a few college kids renting an apartment became a multi-generational passion project. For Wiza, being a competitor and the mayor gives him even more appreciation for his town.
"Trivia means something different to every person, yet everyone loves it," Wiza said.
He sees it as a crucial bridge between the community and UW-Stevens Point.
"It's one thing where students and long-time residents, everyone gets along and we all participate in one contest once a year," Wiza said.
At Trivia headquarters, students are operating on caffeine, adrenaline and help from more than 100 volunteers.
"There's been very little sleep but a whole lot of trivia," WWSP 90 FM Public Relations Director Allie Farrell said.
Sunday night they're in the home stretch and getting ready to name the top team out of more than 300.
"There is a presentation of the trophies, then we can all go home and go to bed," Farrell said.
Sleep, something both competitors and coordinators are going to need, so they can get a jump on next year's competition.