Thousands crowd 400 Block for Danny Gokey charity concert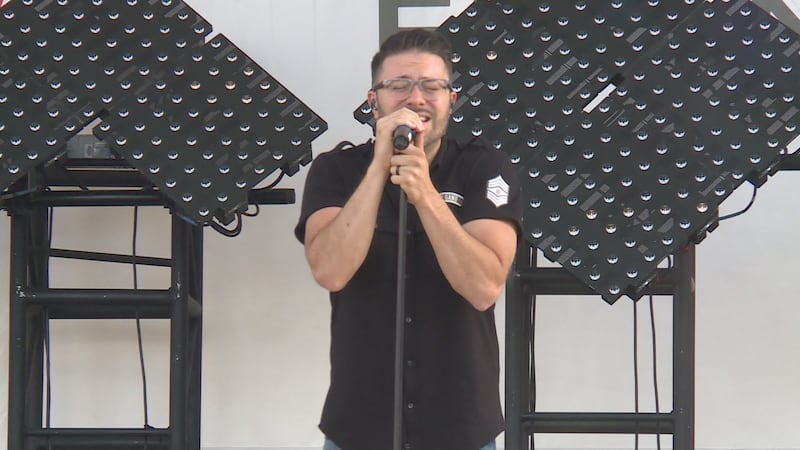 Published: Jul. 30, 2017 at 10:19 PM CDT
Community members were asked to bring donations of school supplies for Fill a Backpack Fill a Need to see a concert performed by Wisconsin native and American Idol alumni Danny Gokey.
The Christian singer has prioritized family both at his shows and behind the scenes with his band members.
"Just be there on the bus and just kiss your kids goodnight that makes it worth it," said Gokey's guitar player Miguel Perez. His wife and three children were with the band in Wausau and even took in a little fun at the 400 Block's splash pad before seeing Dad perform.
"The fact that we can have families out here having a good time building a rapport with each other is amazing," bassist Eric Ramey said. "Bringing back that foundation of family is important. It's the foundation of who we are," said drummer Bernard Bell.
Ramey and Bell say band members have also become like family because they spend so much time on the road together. "So, the family aspect is there, I treat him like my brother," Ramey said of Bell.
Sunday night, North Central Wisconsinites brought their own families to the 400 Block and took time to donate school supplies for low income students before enjoying the concert.
"We had thousands of people, maybe five or six thousand people down here to see Danny Gokey, so great show and hundreds of backpacks for Fill a Backpack, Fill a Need," said Ryan Jones with Thrivent Financial. Jones helped book Gokey for Sunday's event.
Gokey's Musical Director and keyboard player Maestro Lightford has been with Gokey since he re-launched his career, and said being back in Wisconsin has been a memorable experience.
"It was amazing, the people here, they came through and it was exciting. It's always great when you're playing and you're able to play off the energy of them," Lightford said.