The Doctor Is In: The importance of infant eye exams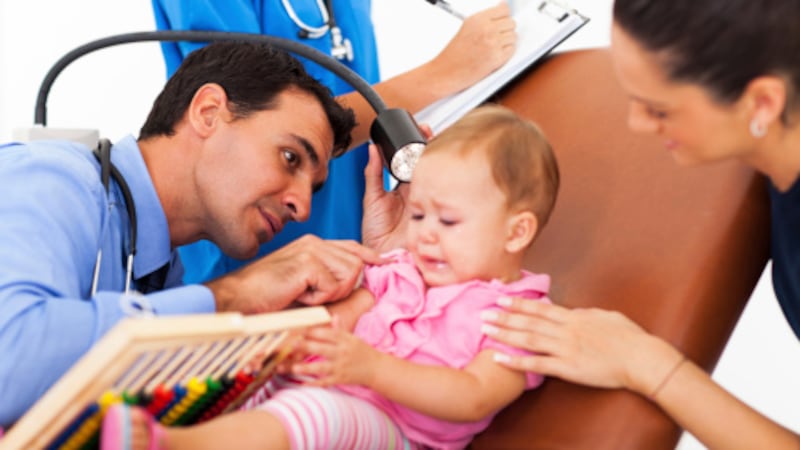 Published: Apr. 13, 2017 at 3:44 AM CDT
As babies grow they learn to walk and talk. Their vision changes too which is why doctors recommend eye exams as young as 6-months-old.
As part of the weekly segment the "Doctor Is In," Dr. Kelsey Koerner with the Eyecare Center of Wausau joined the conversation to explain the need for infant exams.
According to Dr. Koerner, vision disorders are the fourth most common disability in the United States and the most prevalent handicapping condition during childhood. Which is why most doctors recommend infants get a first assessment between six and 12 months of age. "It is devastating to have a teenager in my chair with a lazy eye that could have been corrected with glasses at a younger age," said Koerner. Clinical experience and research have shown that at 6 months, the
average child has reached a number of critical developmental milestones, making it an appropriate age for the first eye and vision assessment.
Successful treatment can be obtained more quickly with early intervention. Many eye conditions have no symptoms that can be identified by a parent or in a well-baby check-up.
During the life of an infant, parents can play a vital role in assuring proper vision development. The American Optometric Association recommends parents take several precautionary steps;
• Watching for signs of eye and vision problems.
• Seeking professional eye care starting with the first comprehensive vision assessment at about 6 months of age.
• Helping their child develop his or her vision by engaging in age-appropriate activities.