'Skills accelerator' academy proposes solutions to Wisconsin business' shortfalls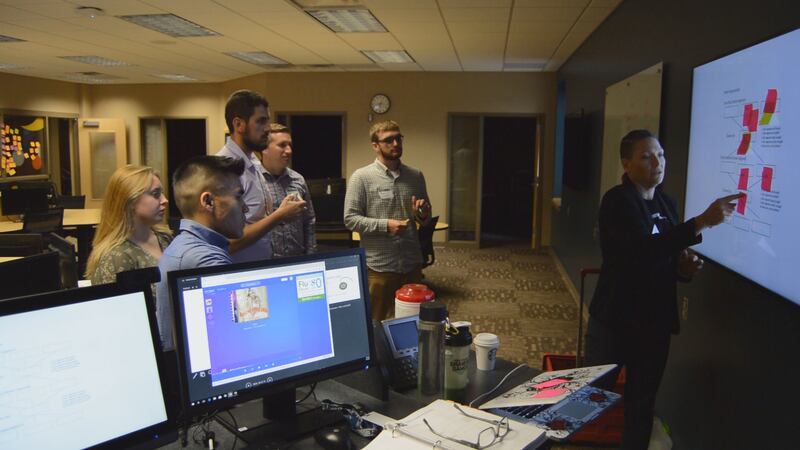 Published: May. 8, 2018 at 4:13 AM CDT
The Branch is a skills accelerator academy with the goal of making life better. It's a partnership funded by the Wausau Chamber of Commerce, North Central Technical College, and Church Mutual Insurance Company.
Available to college students and businesses-- teams are paired up with a participating business. Together they begin a process of exploration of an issue or challenge the business is facing. After months of work, the teams will present solutions on 'Demo Day'.
This semester Demo Day is scheduled for Tuesday May 8th. The demonstrations and solution presentations will be at North Central Technical College Wausau Campus starting at 6:00 p.m.
Organizers and participants said Demo Day is important because ultimately the problems at stake-- are ones that affects Wisconsinites lives.
This semester North Central Healthcare and Ansay & Associates LLC are participating with The Branch. North Central Healthcare CEO Michael Loy said the medical field is in a workforce crisis and on top of that-- Wisconsin's largest demographic is soon to be in the 65 and older category. He's relying on his collaboration with The Branch will help meet the medical care needs in the community.
"It's worth your time. it is encouraging to see these students in this community and the talent that they're bringing because we need it to be able to provide the care that this community needs." Loy said.
The Wausau Chamber of Commerce also emphasizes The Branch and Demo Day hold a strategic importance in retaining and attracting young professionals.