Share Your Holidays continues Wednesday with annual phone bank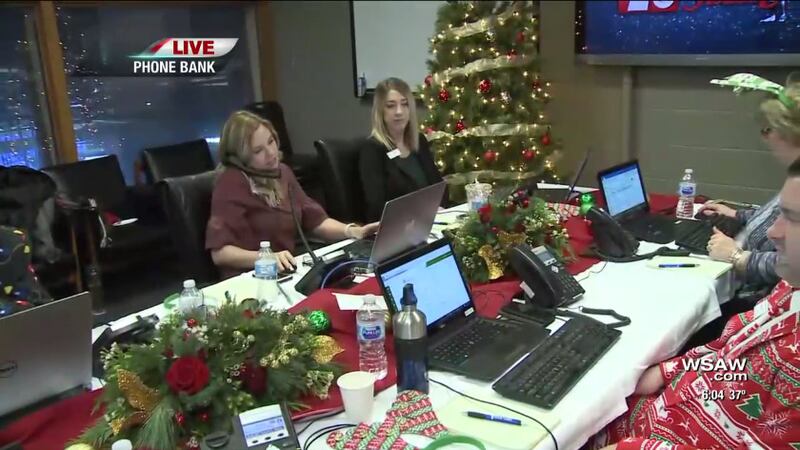 Published: Dec. 18, 2018 at 9:43 PM CST
Share Your Holidays, WSAW/WZAW's annual food drive and fundraiser continues Wednesday with the annual phone bank.
Financial experts from the Incredible Bank will be on hand from 4 p.m. to 7 p.m. taking your donations over the phone.
It will come to a close with a half hour special at 6:30 p.m. on NewsChannel 7. The special will look at the effort to help people who might otherwise go hungry.
You can still bring non perishable food or money to the WSAW/WZAW studios on Grand Ave. in Wausau. Or take money to the IncredibleBank. You can also donate online at www.incrediblebank.com/syh
Food this year is going to Peyton's Promise for distribution to dozens of pantries in Marathon County.
Share Your Holidays has no overhead or administrative costs. Everything you give will go the charities.