Share Your Holidays continues through Dec. 20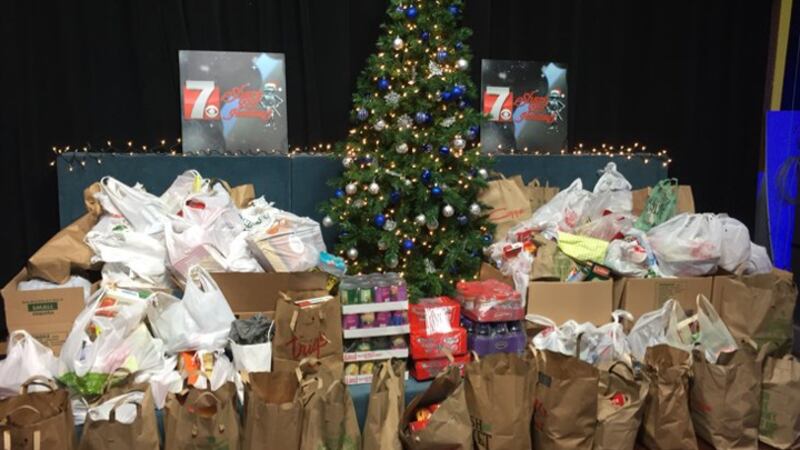 Published: Dec. 11, 2017 at 8:41 AM CST
With just more than one week to go, you have helped us raise $22,400 for Share Your Holidays.
Share Your Holidays, now in it's 15th year, is a fundraiser for two area food banks-- the Salvation Army of Wausau and The Neighbors' Place.
All money donated up to $35,000 is doubled thanks to matching grants.
The fundraiser, through generous donations and matching grants from sponsors has raised more than $522,000 to date benefiting the Salvation Army and Neighbors' Place. River Valley Bank, the Dudley Foundation and the Miller-Halversen Family provide matching grants. JX Trucking generously provides a mobile billboard and use of a truck to transport food donations.
The charity is run solely by volunteers with no overhead costs.
Money and food donations can be brought to River Valley Bank branches and WSAW/WZAW studios during business hours.
Share Your Holidays runs until Dec. 20.
Check can be made out to "Share Your Holidays". They can be dropped off at NewsChannel 7, located at 1114 Grand Ave. in Wausau. Or any River Valley bank branch.