Registration begins Monday for Trivia 47 in Stevens Point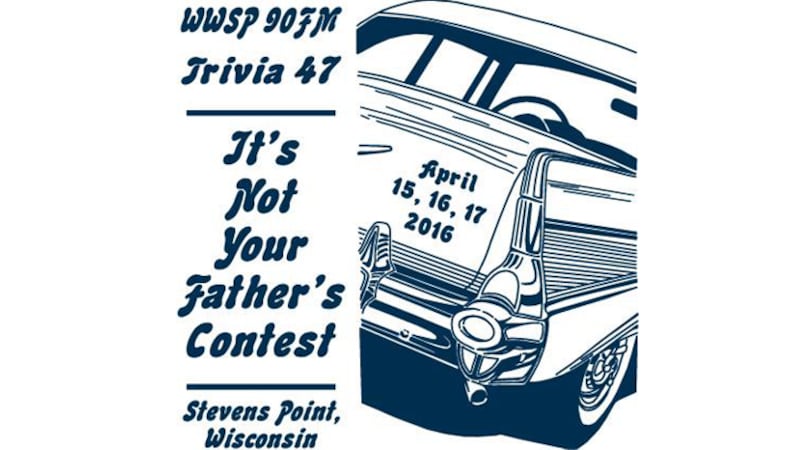 Published: Apr. 11, 2016 at 9:57 AM CDT
More than 400 teams are expected to sign up this week for the annual self proclaimed "World's largest trivia" contest in Stevens Point.
Registration for Trivia 47: "Not Your Father's Contest" begins at 3 p.m. Monday, April 11. In person takes place in front of the 90FM student radio station in the Communication Arts Center on Reserve Street in Stevens Point.
The Trivia Parade begins at 4 p.m. Friday and the contest starts with the first question at 6 p.m.
Organizers state teams will fight fatigue and caffeine overload to answer questions for 54 hours straight until 11:59 p.m. on Sunday.
The top teams win trophies and bragging rights.
for more information on Trivia 47 from their website.