Protests in Turkey condemn deadly stadium blast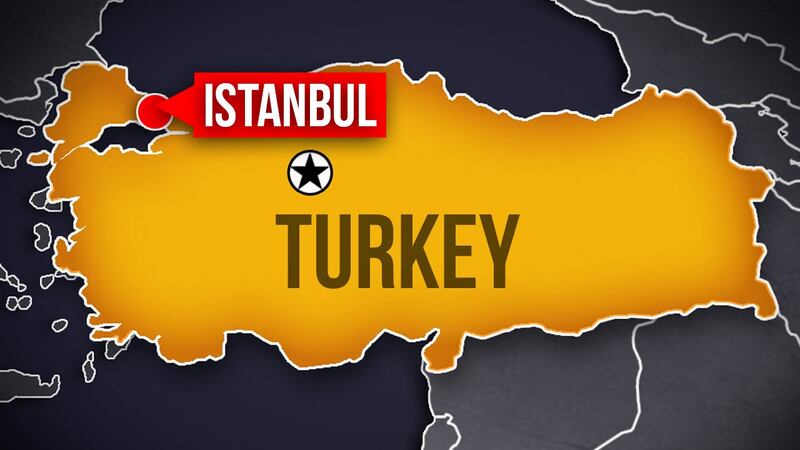 Published: Dec. 11, 2016 at 8:23 AM CST
Turkey's private NTV channel is showing more than 100 flag-carrying demonstrators marching along Istanbul's coastline toward the stadium that was the site of deadly attacks a night earlier.
After attending the funeral for some of the police officers who were among the 38 people killed in the latest bombings, Turkish President Recep Tayyip Erdogan visited the hospital where dozens of the wounded are being treated.
Meanwhile, Turkey's Constitutional Court issued a statement condemning the "nefarious terrorist attack" and wishing God mercy's for the dead and a speedy recovery for the wounded. It says "these attacks which target our country's peace will never reach their goals."
Twin blasts in Istanbul on Saturday night killed 38 people and wounded 155 others near a soccer stadium. No group has claimed responsibility.