NewsChannel 7 Investigates | Report: Adding seat belts could cost $15K per school bus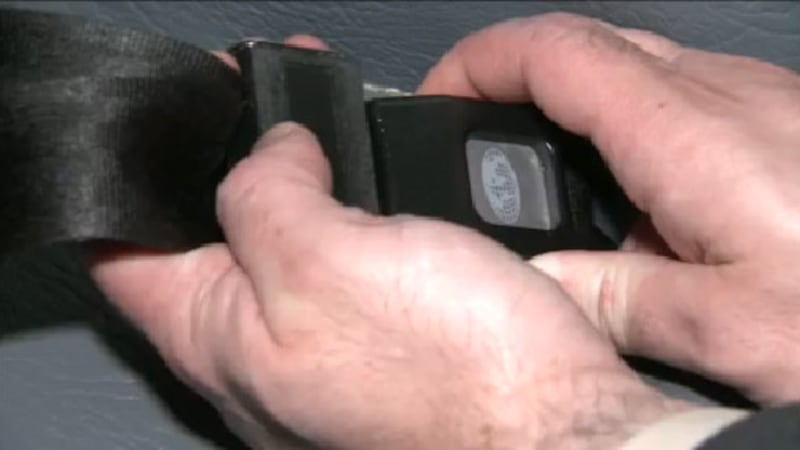 Published: Sep. 1, 2016 at 10:25 PM CDT
As a new school year starts for the first time, with a new federal safety recommendation, all school buses should be equipped with seat belts.
The state estimates show adding the three-point shoulder and lap belts could cost as much as $15,000 per school bus.
"Equipping a 72-passenger bus with safety belts would add $10,000-$12,000," according to a 2013 Department of Transportation estimate to lawmakers.
The DOT memo was included in a packet of a failed 2013 legislative proposal by former state Sen. Tim Cullen, D- Janesville, which would have required every new state school bus purchased have seat belts installed.
"The bill would also require the Department of Transportation to modify existing rules to reflect this change in equipment," according to the DOT memo. "If we assume 300 hours of work would be required, at $50 per hour, this requirement will cost $15,000."
For years, the administrators with that federal agency, the National Highway Traffic Safety Administration (NHTSA), said since school bus seats sit higher, and are packed tighter to better absorb impact, seat belts were not necessary because the passengers are sealed in a compartment.
While NHTSA statistics continued to show buses are still the safest way for kids to get to and from school, its seat belt recommendations were primarily based on data from the most frequent type of crash, a frontal crash.
When NHTSA's new Administrator Mark Rosekind started his job last year, he looked at other evidence, including studying less common side impact and rollover crashes. Last November, he changed the agency's recommendation because, in his view, seat belts on school buses could cut the number of deaths in half.
.
"It's this big void in our safety system," Rosekind said. "Seat belts save lives, and it should be on every school bus for every kid. Let's start figuring out how to make that happen, not what the barriers are, but how to get those seat belts on every school bus."
The latest NHTSA report showed, on average, six children die every year in large school bus crashes. Broken down, the numbers show Tri-County eighth grader David Senft Jr. was the last school bus passenger to die in a Wisconsin crash more than ten years ago, in March of 2006.
"For David, in David's case, that would not have helped at all. Seat belts would not have helped at all," Senft. Jr.'s mother Julie said.
The 14-year-old was sitting in the bus's back seat, known as the "crumple zone," where a semi driver crashed going 63-miles-per-hour. However, the Portage County mother is relieved none of the 11 students riding that day had the option to wear a seat belt.
"They were able to get kids out because they weren't locked in seat belts," Senft said. "They didn't have to cut them out."
Only days after Senft Jr. was killed, Ashley Brown's life ended when her school bus rolled on the way to a soccer game, north of Houston.
The loss is still heavy for her father Brad Brown.
"Not a day goes by that we don't think of her," Brown said. "Wounds are refreshed every time we see an accident happen that takes the life of another school child that could've been prevented with lap or shoulder belts on school buses and every motor coach."
Bowen's Bus Service provides transportation for Rhinelander's 2,000 students.
While manager Kim Weyer's has a great amount of empathy for any parent or child involved in a school bus crash, she believes the evidence shows seat belts are not needed on school.
"These are safe vehicles. They're meant to not crunch or crack during a rollover," Weyers said.
Mixed with a required, yearly, more than 400-point State Patrol inspection, Weyers said everything possible is in place right now to insure a student's safety.
"In terms of accidents that might happen, I don't see a seat belt helping," Weyers said.
Current federal law requires smaller school buses have seat belts. Under the state estimates, replacing the large bus's seats, so shoulder and lap belts could be added to all of Bowen's 48-bus fleet, could cost the company between more than $300,000 to more than $700,000.
"It would close us," Weyers said. "It would close us."
For parents like Brown, the consequences of the cost question do not outweigh the price of a child's life.
"Stating it as policy is a good step," Brown said. "I think that what is needed is regulation and law."
But for Senft, who remains frustrated a law in her son's name was never passed to keep students from sitting in a bus's "crumple zone," she said when it comes to seat belts, leave the law alone.
"I know it's a contradiction," Senft said. "But I can only attest to what I know happened to my son."
Rosekind said pursuing a national regulation requiring seat belts on school buses could take close to a decade. It's why he'd like to see local lawmakers take up the issue.
Sen. Jerry Petrowski, R-Marathon, who heads the state Senate's Transpiration Committee, told NewsChannel 7 Investigates that will likely happen at some point. However, the senator did not have an idea for a time frame.
The 2013 proposal did not talk about retrofitting old buses, and would have only required local districts or their contractors to include seat belts on any newly purchased buses.
Dan Rossmiller, Director of Government Relations for the Wisconsin Association of School Boards, told NewsChannel 7 Investigates WASB members continue to oppose seat belts on school buses, a position held since 1986.
Rossmiller said his members view the idea as an unfunded mandate, which could potentially require local school districts spend extra money they do not have.