National Down syndrome organization looking for permanent Wausau home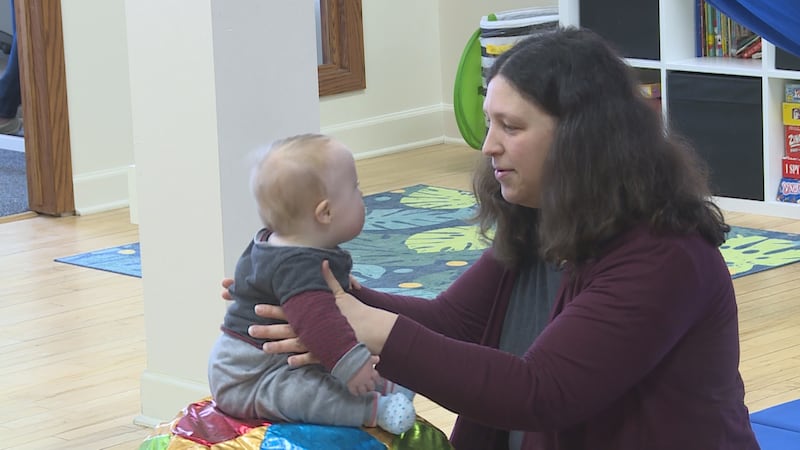 Published: Mar. 21, 2019 at 6:00 PM CDT
Thursday is World Down Syndrome Day. It's a day designed to raise awareness about the genetic disorder that affects nearly half-a-million people in the United States.
One national Down syndrome advocacy organization is looking to stick around in Wausau permanently to help those in need. GiGi's Playhouse currently has 41 locations nationwide, and fundraising has been underway since the fall to find a permanent location in Wausau.
World Down Syndrome Day serves as a reminder about why their mission is so important.
"Part of what GiGi's is, is just really a global movement," says Erica Erdman, president of GiGi's in Wausau. "It's creating what's called 'Generation G', be accepting, be generous, be kind."
Without a permanent home, GiGi's can't offer the full range of services to those who need it.
Chelsea Dombrowski is the mother of seven-year old Jason, who has Down syndrome. She's running in the Green Bay Marathon in May, and aiming to raise $2,000 for GiGi's in Wausau
"It's a big number, but I'm really trying hard to reach that goal," says Dombrowski. "I'm raising money to help them open up their doors, and to find a permanent location, so we can actually start providing services for everyone."
While there's still work to be done to find a location for GiGi's, everyone involved agrees that World Down Syndrome Day is a day for joy.
Rebecca Bearjar's son Nathan will turn one this weekend, she feels that this week is a chance to celebrate how far he's come in such a short time.
"Well this (World Down Syndrome Day) coincides with his first birthday," says Bearjar. "Last year when we got his diagnosis, we really questioned what that meant for our lives. This is a chance to celebrate, and just celebrate his achievements and this community that we're a part of."
After all, Down syndrome is just a small part of who these incredible people are.
Erdman says: "We want to celebrate those differences, but also really point out that our loved ones with Down syndrome, are people.
to donate to the cause