Local lawmaker aims to change law on release of sex offenders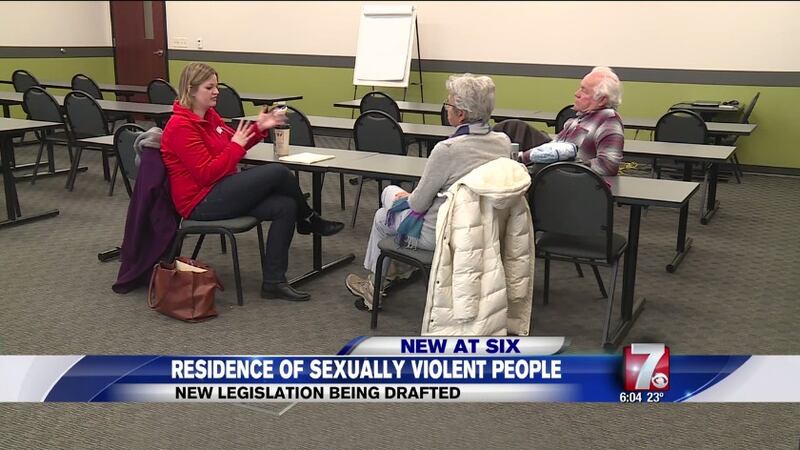 Published: Feb. 24, 2017 at 6:43 PM CST
Residents in Portage County are taking their concerns about two new neighbors to their local lawmaker.
Democratic Rep. Katrina Shankland held open office hours Friday in the Town of Alban, where two county judges have ruled sexually-violent people (SVP) will be released.
"Hearing their very strong and deep concerns about this community center," Shankland said.
The 71st assembly district representative said the community center in the Town of Alban is located right across the street from a home where two violent sex offenders will soon reside.
"There are boy scout meetings, toys for tots are collected in the back, People sometimes rent out this room for wedding showers, baby showers, birthday parties," added Shankland.
Mike Wade is the president of the Central Wisconsin Electric Cooperative, which owns the community center.
"Generally there's been a very strong reaction to it," Wade said.
Wade explained that right now, Portage County residents are able to voice their concerns about sex offenders' release residences to their own county judge, but that's not the same outside the county.
"So I think that's an area where legislators need to look at that statute and make sure that was really what was intended when the law was passed," added Wade.
That's why Rep. Shankland is drafting legislation that would require the Department of Health Services, which places the offenders, to notify the municipality, law enforcement and district attorney well in advance. It would also require the department to look at the effects on residents and businesses and allow the municipality to meet with the judge to address concerns.
"So that they're not blindsided down the road like the people of the Town of Alban have been," Shankland said.
SVP Peter Yogerst is currently housed at the same residence following a court ruling in Washington County.
Most recently a Chippewa County judge ordered SVP Jason Staves to live there as well.
Portage County Judge Thomas Flugaur had previously denied the supervised release of another sexually violent person to the residence, ruling that it did not meet the safety needs of the community.