PREVIEW: Rivalry basketball game serves a dual purpose to benefit the community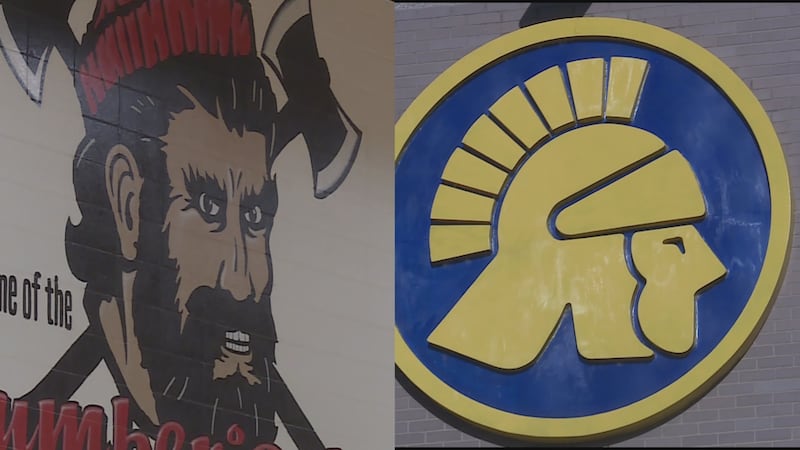 Published: Dec. 18, 2018 at 8:15 AM CST
With a purchase of a ticket, fans and players of Wausau East and Wausau West's boys and girls basketball teams will be giving back to the community.
It all started with Steph and Tony Nardi, the parents of a Wausau East basketball player.
"My wife had the idea. She had sat in the bleachers at another game, talking to a group of parents and said this is something great we can do." Tony said in an interview with NewsChannel 7
That something great is a food drive. Steph, Tony, and other parents and volunteers are going to be accepting cash donations and nonperishable food items at the door of the Wausau East vs. Wausau West Basketball Game.
"We're not an organized club or anything. It was just an opportunity to help out the community." Tony said.
Wausau East High School Administrators were made aware of what parents were planning. They did something no one was expecting. The high school volunteered to donate half of all ticket sales to the food drive and thus Share Your Holidays.
Enter Channel 7. At WSAW NewChannel 7, we've promoted the Share Your Holidays campaign for going on 17 years. Each year we collect nonperishable food items at the Wausau Holiday Parade, Celebrity Gas Pump, and through other promotions.
We, of course donate all the of the food items, but we also donate 100% of monetary donations. Not only is there no overhead cost, but donations are doubled up to $35,000 thanks to private sponsors.
The NewsChannel 7 team was thrilled to have learned of Tony and Steph's idea to take Share Your Holidays into their own hands for the night.
"The Share Your Holiday's the timing just worked out perfectly and everyone is familiar with the program. We just thought it was a great partnership" Tony said.
Parents and students have been working hard for weeks trying to promote the food drive and encourage people to participate. If you want to get involved while watching one of the biggest rivalry's in the area the games will be held at Wausau East High School.
Junior Varsity games start at 4:15. Both boys and girls will play.
Varsity games start at 6:00. Both boys and girls will play.
Food items will be accepted at the door. As always, thank you for sharing your holidays!