Deep Bench: Mother stresses importance of flu vaccine after losing young son to complications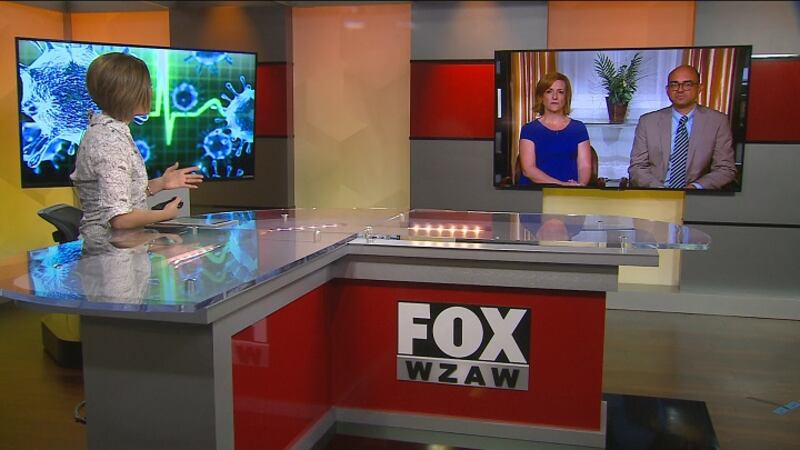 Published: Oct. 10, 2018 at 5:01 PM CDT
The 2017-2018 flu season was an important reminder that the flu is a serious and unpredictable disease, and health officials predict this flu season could be worse. Approximately 80,000 Americans died from influenza or related complications.
While it can impact people of any age, the flu can be particularly serious for certain groups, including the elderly and young children. In fact, this past flu season set the record for the highest number of flu-related deaths in children reported during a single flu season, according to the U.S. Centers for Disease Control and Prevention.
Approximately 80 percent of those flu-related deaths occurred in children who were not vaccinated against flu that season.
Dr. Luis Romao and Serese Marotta joined the Deep Bench on Wednesday to talk about the importance of annual vaccination to help protect yourself and others against the flu and related complications.
"The flu vaccine is considered the best tool we have to prevent flu and its complications," Dr. Romano said.
He added the effectiveness of the vaccine is dependent on many factors.
"The age of the recipient, the strains that are circulating in the community. But the one thing we do know each year is the flu vaccines help us to prevent millions of illnesses, hundreds of thousands of hospitalizations and thousands of deaths. So we should not be focused on the effectiveness number, but really the fact it's the best tool to prevent the infection," Dr. Romano explained.
Marotta is the chief operating officer of Families Fighting Flu. She knows firsthand how dangerous influenza can be.
Almost a decade ago in October, Serese and Joe Marotta's 5-year-old son, Joseph, developed a sniffle and cough and became very lethargic, prompting them to take Joseph to the local urgent care, where they learned things were more serious than first suspected.
Joseph was immediately transported to the local children's hospital, where doctors initially diagnosed him with pneumonia. They also did two separate tests for influenza, both of which came back negative.
However, seven days into his hospital stay, Joseph finally received a positive diagnosis for influenza, which eventually led to serious complications that resulted in his death on October 18.
"I just want parents to understand that they as adults and even their children, healthy or otherwise, we're all susceptible to complications of influenza. It could be potentially serious and even life-threatening, so I want everyone to understand the critical importance of getting annually vaccinated against the flu," Marotta said.
Everyone who is six months or older should get the vaccine. Dr. Romano said you should get the flu vaccine by the end of October, but if you get it by November or December, it's still not too late.