Church 'total loss' following Plover fire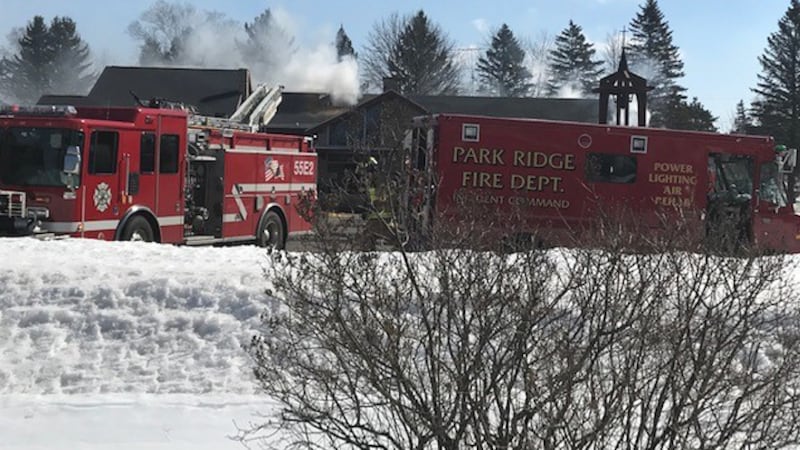 Published: Mar. 18, 2019 at 11:39 AM CDT
The Springs United Methodist Church in Plover is a total loss following a fire Monday.
An emergency page was sent out around 10:40 a.m. The church is located on the 2800 block of Plover Springs Drive.
The chief tells NewsChannel 7 flooding and road closures in the county were not an issue for neighboring responding departments.
"When we got here there was some smoke shown. That changed rapidly," explained Deputy Chief Ken Voss with the Plover Fire Department. "We were able to get in quickly but we had heavy smoke and heavy fire so we had to back out."
According to the Plover Fire Department, the fire seems to have started in the attic. No one was inside the building at the time of the fire.
"We are asking for continued prayers for us and the community," stated Tsuker Yang who lives nearby and have visited the church several times. "Even though this place may no longer be a worship place, we know people will worship in their hearts and go to a church where they are able to go."
Members of the congregation say the church recently celebrated more than 175 years of service in the community. The Plover County Historical Society says the congregation began holding services in homes and schoolhouses as early as 1843. There's a sister church by the name of St. Paul's in Stevens Point.
"There are many families that attended the church who are probably second or third or even fourth generation," said Beverly West who is a church member.
The Pastor of the church, Tim O'Brien, just left for Spring Break following Sunday's service.