Congressman Duffy ensures locals will be covered under new healthcare plan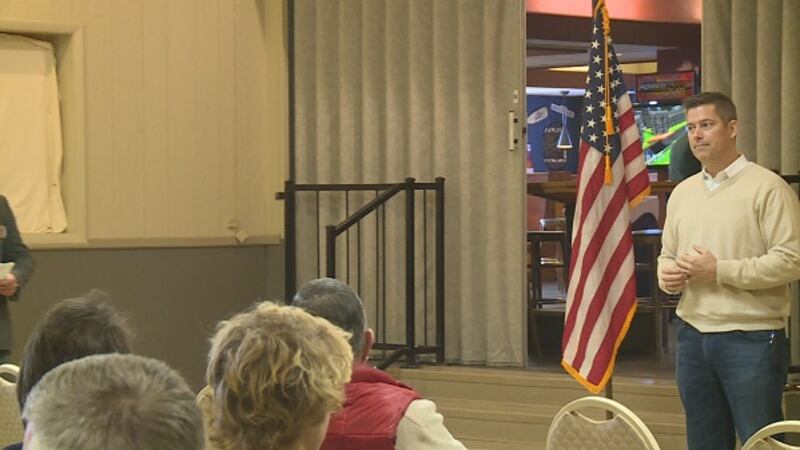 Published: Jan. 17, 2017 at 4:57 PM CST
Healthcare was at the forefront during Tuesday's town hall meeting with Congressman Sean Duffy in Merrill. During the meeting Duffy said Republicans are currently working on a new plan to replace the Affordable Healthcare Act and believes it will benefit all Americans.
"2018 healthcare plans under Obamacare are already getting approval from the state. So you're going to have the Affordable Healthcare act or Obamacare through 2018, which gives us time and space to actually come up with our reformed package," Duffy explained.
But Judy Weaver who's a retired nurse from Merrill is concerned a new plan will leave millions of Americans without insurance.
"It's really a bad idea for them to repeal the Affordable Care act without having something to replace it. To leave millions of people without health care is unconscionable," Weaver said. "The Republicans had eight years to work on it and they just ignored putting bills in that would help and correct what they thought was wrong."
However, Sunday President Elect Donald Trump said everyone will have healthcare, but Congressman Duffy said he is unaware of Trump's plan to do that, but will pass judgement until he see's it.
Duffy said Republicans believe this time around they will get it right and are working toward a plan that advocated on behalf of the patient.
"That allows them to pick and chose plans that work for them. Make hospitals and clinics compete, make insurance companies compete. All of this will make the market more receptive for families," Duffy said.
According to a new Congressional Budget Report released Tuesday, repealing ACA would strip more that 18 million Americans of their insurance and predicts premiums would rise up to 20-25 percent.