Church choir sings spirituals on street corner during protests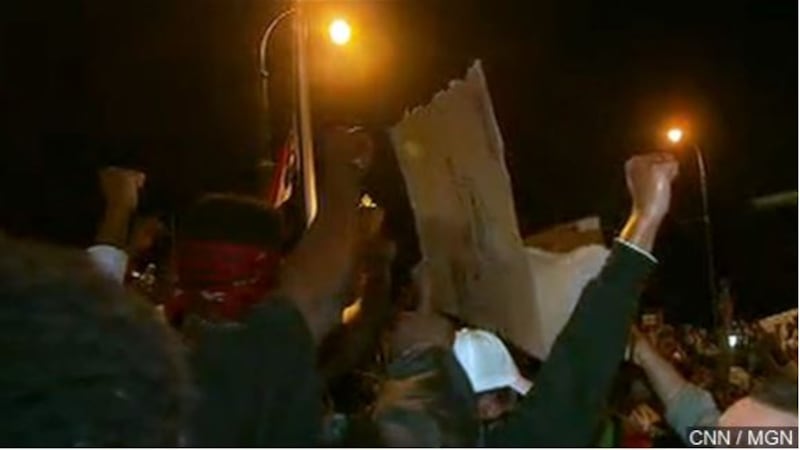 Published: Sep. 23, 2016 at 10:12 PM CDT
Among the National Guard troops and Charlotte-Mecklenburg police officers patrolling the downtown streets was a Greensboro church choir literally sounding a call for peace.
A choir from the Citadel Church in Greensboro took over a street corner and began two hours of singing spirituals Friday night, drawing a crowd of clergy and curious onlookers who were moved enough by the songs to clap along.
The Rev. Gregory Drumwright directed the choir of approximately two dozen. He says the church membership is made up mostly of students from colleges in the Greensboro area, about 70 miles northeast of Charlotte.
Drumwright and his parishioners were dressed in white. He said that was because they wanted to be lights and "vessels of peace, vessels of righteousness, not rage."