American Aviator Act introduced to help veterans become commercial airline pilots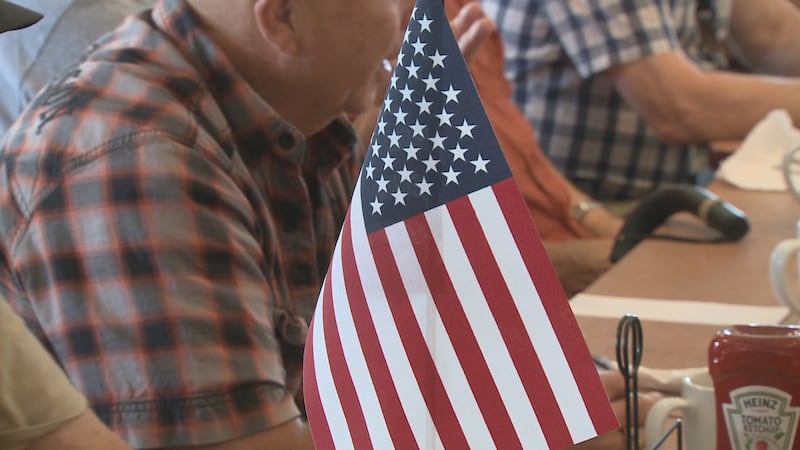 Published: Aug. 1, 2018 at 9:32 PM CDT
On Wednesday, Democratic Sen. Tammy Baldwin and Republican North Dakota Sen. John Hoeven introduced the American Aviator Act. This bipartisan legislation supports veterans who want the education and training to become commercial airline pilots.
"Fox Valley Technical College indicates that they have at the ready a program that could help veterans who have served our country who are interested in employment in commercial aviation, to get that training. And right now, they haven't been able to give the veterans the support they need in that training in order to make it work," said Sen. Baldwin.
The bill would authorize grant money through the Federal Aviation Administration (FAA) to support flight training programs for veterans who are not military pilots. It would allow them to become commercial pilots and certified flight instructors.
"It's a great opportunity that expands upon programs that exist right now to help fill a shortage. We have a lot of commercial airline pilots who are retiring, or of retirement age, and we need a pipeline. We ought to include veterans and give them that opportunity in that pipeline," said Sen. Baldwin.
Local veterans say they support this idea, as it's a great way to help vets re-acclimate to civilian life.
"There really isn't a real good transition period to take them away from the shock of active combat especially. But even in some of the more easy going jobs, there's still a transition to get back to civilian life," said John Willman, a local Navy veteran. "Those people that have that specialized training to step in where is a need now, for commercialized pilots, I think it's a fantastic program. They may not have made the transition, because of the expense of getting trained and getting certified."
The proposed legislation has already garnered support in Wisconsin from Fox Valley Technical College, Appleton Airport and Air Wisconsin.
"Air Wisconsin recognizes, like the whole industry does, that soon there will be a shortage of commercial airline pilots, and so they want to get ahead of the curve. And they certainly want to offer those opportunities to our nation's veterans who are interested in an opportunity in aviation," said Sen. Baldwin.
"I'm grateful for anything, that can help the veterans and their families," said Willman.
Faye Malarkey Black, President with the Regional Airline Association, sent the following statement:
"We strongly support the American Aviator Act. A growing, global pilot shortage is reaching crisis levels and some U.S. communities have already lost air service as a result. The pilot career is rewarding and more lucrative than ever yet the barriers to entry are incredibly high - keeping many Americans without access to private wealth out of the career. Initiatives like this, that address multiple critical needs like support for veterans and building tomorrow's pilot workforce, are smart solutions with broad benefits and we applaud Senators Baldwin and Hoeven for taking action."