7 Investigates: Veteran: Even after law change, veterans fearing medical debt choosing dying over ER care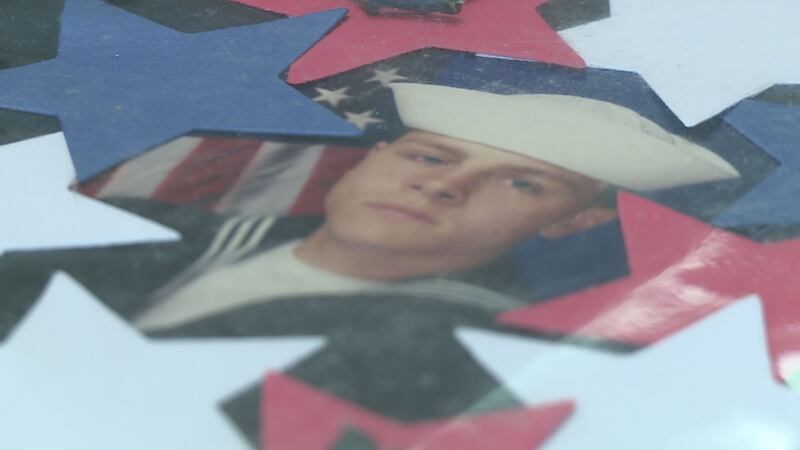 Published: Feb. 15, 2018 at 8:42 PM CST
A disabled Pittsville Gulf War veteran says the risk of medical bill debt is still too great to go to his closest ER during an emergency. That's despite the Veteran Administration recently changing how the agency will pay some non-VA emergency bills.
"This can't take forever and a day," Jerry Zehrung said. "Because every day this legislation is delayed is another day another veteran has to ask themselves should I go to the ER or should I wait. And some of these decisions, you're not going to convince me, aren't costing veterans their lives."
In January, the VA published their updated non-VA emergency payment rule, known as the Staab rule. It's named after 85-year-old Minnesota Air Force veteran Richard Stabb, whose $48,000 emergency claim was denied by the VA because Medicare had paid a portion of his bill.
A House Veterans Affairs Committee spokesperson says the Jan. 9, 2018 change only applies to veterans who have extra insurance, and at the same time, are only seeking care for an emergency not associated with a military service injury, like Staab.
The rule change means nothing has changed for veterans like Zehrung, who only have VA provided insurance, or those who think they need emergency help because of an injury received while serving.
"When you have something like this case that comes up, and you have a lot of veterans that get together, and they commingle and they talk, and their spouses talk, and word gets out there's a chilling effect. I'm going to avoid any hospitalization or care unless I'm absolutely on my death bed because I don't want to be saddled with the extra cost of care," Jacqueline Schuh, the lawyer behind the lawsuit that led to the Staab rule's implementation, said.
What particularly perplexes Zehrung is that it's been more than a year and a half since he asked staff for Sen. Tammy Baldwin, D-WI., Sen. Ron Johnson, R-WI., and Rep. Sean Duffy, R-Wausau, to do something about part of the healthcare reform law during a June 2016 meeting in Wausau.
"I've begged and pleaded with my congressional leadership a year ago. Over a year ago. And we're still where we are," Zehrung said.
Normally, those who qualify can receive assistance to buy an Affordable Care Act plan. However, the same law specifically prevents veterans from receiving those subsidies if they want to buy extra insurance, beyond their VA provided insurance, for situations like when the VA will not cover emergency bills.
"Why would it be so hard to take healthcare reform, strike out the notion veterans don't deserve the same rights as every other American?" Zehrung asked. "You don't have to give me a handout. You don't have to revise the entire Veterans Administration. All you have to do is allow me to buy health insurance and I will pay for it myself."
So why, nearly 600 days after Zehrung's meeting has legislation gone nowhere?
Shortly after the 2016 Zehrung meeting, Baldwin, along with a bi-partisan group of lawmakers, pushed the VA to finally follow the Veterans Emergency Care Fairness Act of 2009, which clarified that congress wanted veterans' emergency treatment reimbursement expanded to non-VA facilities. The federal law instructs the VA secretary to cover emergency medical bills for which veterans are "personally liable."
While the Trump Administration agreed in June, it took the administration six more months to quietly publish the Staab rule last month. But that rule still does not revise how veterans without extra insurance, and who suffered an injury while serving, will have their emergency bills paid if they go to their closet, non-VA hospital.
"Regrettably this cannot be addressed through the rule the VA put out," Baldwin said. "It would require a change in the law. And, again, given the bipartisan group of senators that I'm working with, I think there will be a commitment to introduce legislation to endeavor to address that."
Part of the Staab rule implementation includes a public comment period. Last Friday, Baldwin and the bi-partisan group of lawmakers submitted another letter the senator says she hopes forces the VA's hand.
"If that doesn't happen the next recourse will have to be a change in the law," Baldwin said. "And I believe, based on the interest in signing this letter to the secretary, that my colleagues on a bipartisan basis will push for a change in the law. But I hope it doesn't have to come to that."
Zehrung's 2016 summer meeting came after he woke up with blood on his pillow. Fearing the bill, he chose not to go to the closest ER in Wisconsin Rapids. Then, when he was on vacation this past summer he, again, chose not go to the closest ER when his hip came out of its socket while he exercised. That same hip that was badly injured while serving in Saudi Arabia.
"The nurse from the VA calls me and tells me to go to the ER," Zehrung said. "But, here comes the dreaded 'the bill may not be paid.' I reached up with both my hands, pushed my own hip back into socket. And nearly passed out."
What may sound like extraordinary measures, Zehrung considered necessary. Like many veterans, Zehrung's issue is not with the front-line providers who treat him at the VA, rather a system put into law saying what rules the VA must follow.
Under the Affordable Care Act, congress said the VA network, meaning the physical VA buildings where veterans are treated, must act like a health insurance plans. When a veteran goes outside of that network, even if it is an emergency or there is not a VA hospital near them, they can be liable for the full bill.
"Emergency room care within the VA system for me is Madison," Zehrung said. "Pittsville to Madison is over 120 miles away. So while I'm having a massive heart attack or a hip dislocation, I should put myself in a car to get ER care. Now that's ludicrous."
From 2013 to the end of 2015 Zehrung worked in the insurance industry, which included time owning his own insurance business. It is part of the reason the now truck driver and hobby farmer first reached out to 7 Investigates in 2016. He says he saw firsthand, as a veteran, a glaring healthcare law loophole that could leave his family with his debt if he went to his closet ER.
"I got done doing what I needed to do. And I come back here to work for my family. And I'm just trying to protect what little piece of the pie I have. Everything, all of this is for nothing. The life I built will be gone. If I go to the ER I won't be able to pay for any of it," Zehrung said. "I sacrificed my childhood. And they can't even put pen to paper. I don't understand that."
Baldwin said if Zehrung's question isn't answered once lawmakers review the final version of the Staab rule, she thinks there is enough bipartisan support to propose a law change.
Multiple times since Jan. 22, 2018, 7 investigates requested on camera interviews with all three lawmakers. Sen. Baldwin granted that interview on Feb. 7, 2018. Both Sen. Johnson and Rep. Duffy's spokespersons sent 7 Investigates a series of statements on Feb. 14, 2018 and Feb. 15, 2018.
7 Investigates asked all three lawmakers what they had done to address veterans' concerns their ER bills may not be paid.
"For years, the VA has not implemented a law Sen. Baldwin supported that reimbursed veterans for emergency care," Baldwin's office said in a follow-up statement on Feb. 9, 2018. "After our staff met with Jerry in 2016 she started working with a bipartisan group of Senators on these issues and called on the VA to drop their legal challenge to that law, implement it as was intended by Congress, and reimburse veterans that were impacted by the VA decision to draw out litigation for over a year. The Office of Management and Budget also took six months to publish regulations from that VA that still fall short for the thousands of veterans waiting to be reimbursed. Senator Baldwin is challenging the VA on this and also working on a legislative reform where veterans like Jerry will have peace of mind that their emergency room care will be covered."
Duffy and Johnson did not respond to the specific question, but did issue the following statements.
"Sen. Johnson supports the VA's decision to pay for emergency treatment at non-VA facilities, and also supported of the 2014 VA Choice Act and its extension, aimed at improving and expanding veterans' access to care," a Johnson spokesperson wrote. "Our staff has spoken with the VA and pressed them to more aggressively promote their new regulation that will help more veterans get the care they need at a convenient medical provider."
Additionally, Johnson's spokesperson says the senator was never asked to sign either letter.
"We were not contacted to sign on to the Feb. 9 letter and have no record of Sen. Johnson being approached to sign on to the 2016 letter," the spokesperson said. "Those types of letters are often done on an invitation-only basis."
7 Investigates calls to Republican leadership to ask why Sen. Johnson may not have been included have not been answered.
Duffy's spokesperson Mark Bednar said in a statement: "Congressman Sean Duffy is pleased that the VA, under President Trump, now interprets the rule to provide financial relief to hundreds of thousands of veterans after the previous administration created the problem. As such, he has been in contact with the VA to voice his support for the Department to retroactively provide reimbursement to veterans for claims dating back to 2010. Because the comment period on the rule continues until March 12, Congressman Duffy is closely monitoring the VA's implementation of the final rule and their ability to notify veterans and their families. Congressman Duffy, a true advocate for veterans and reforming the VA, will eagerly address legislative fixes should they arise once the final rule is in place."
Bednar said the congressman supported more than one dozen bills in 2017 to improve VA care, coordination, and reimbursement.
Johnson's spokesperson said, "Our staff has more than 100 years combined military experience and Sen. Johnson takes veterans issues very seriously."
Zehrung is a lifelong conservative who comes from a family of Republicans. He says this issue is not partisan, in his mind. It is about fixing a system that, for now, continues to not guarantee veterans their bill will be paid if they go to the closet ER.
Repeated attempts to follow up with additional questions to a VA public affairs spokesperson about Zehrung's specific concern remain unanswered.
Congressman Duffy's spokesperson included this full list of VA reform legislation Duffy voted in favor of:
a. May 25, 2017: VA Scheduling Accountability Act, to ensure that Veterans receive timely access to care well before they end up in the emergency room
b. February 14, 2017: WINGMAN Act, to allow certified congressional staff to access VA patient files in order to expedite the claims process for all veterans who seek assistance and answers to pending claims.
c. November 7, 2017: Veteran Urgent Access to Mental Healthcare Act, to expand mental health services for veterans, and allow the VA to provide mental health care services at a non-VA facility if the receipt of mental health care services by an individual in VA facilities would be clinically inadvisable, or VA facilities are not capable of furnishing such mental health care services to that individual economically because of geographical inaccessibility
d. November 7, 2017: Veterans Transplant Coverage Act, to allow VA facilities to perform transplants between veterans and non-veterans, and to allow veterans to undergo transplants outside of the VA
e. March 16, 2017: VA Accountability First Act, to increase accountability at the VA and improve the quality of care Veterans receive
f. May 23, 2017: Veterans' Compensation Cost-of-Living Adjustment Act, to increase the rates of veterans' wartime disability compensation, and other compensation
g. March 17, 2017: to improve the authority of the Secretary of Veterans Affairs to hire and retain physicians and other employees, to improve the quality of care at the VA
h. May 19, 2017: Quicker Veterans Benefits Delivery Act, to address the hundreds of thousands of veterans in the VA benefits backlog, to prevent Veterans from incurring costly hospital visits before they are eligible for compensation
i. August 23, 2017: Veterans Appeals Improvement and Modernization Act, to revise the disability claims appeals system by creating three "lanes" of evidence review to speed up the disability claims process.
j. June 15, 2017: Veterans Equal Treatment Ensures Relief and Access Now Act (VETERAN Act), which would cement in legislation that eligible veterans have the choice to get financial support for a private plan in lieu of enrolling in health care provided by the VA
k. November 7, 2017: Veterans Increased Choice for Transplanted Organs and Recovery Act (VICTOR), to allow Veterans to receive transplant coverage in complicated situations where they previously would not have been covered
l. July 28, 2017: VA Choice and Quality Employment Act, to expand and improve the VA Choice program to ensure veterans continue to have access to certain services, including surgeries and life-saving treatments the VA can't provide (increased VA Choice Program funding by $2.1 billion)
m. April 5, 2017: to amend the Veterans Access, Choice, and Accountability Act of 2014, to modify the termination date for VA Choice program