First Alert Weather: Mainly quiet weather over Wisconsin this week
Light rain and snow showers will affect southern Wisconsin throughout Tuesday
Published: Nov. 20, 2023 at 6:40 AM CST
|
Updated: Nov. 20, 2023 at 4:57 PM CST
WAUSAU, Wis. (WSAW) - Relatively quiet weather will return to the Badger State for a majority of the week, which will make for some rather pleasant travel conditions over Wisconsin and many of the states bordering it as well.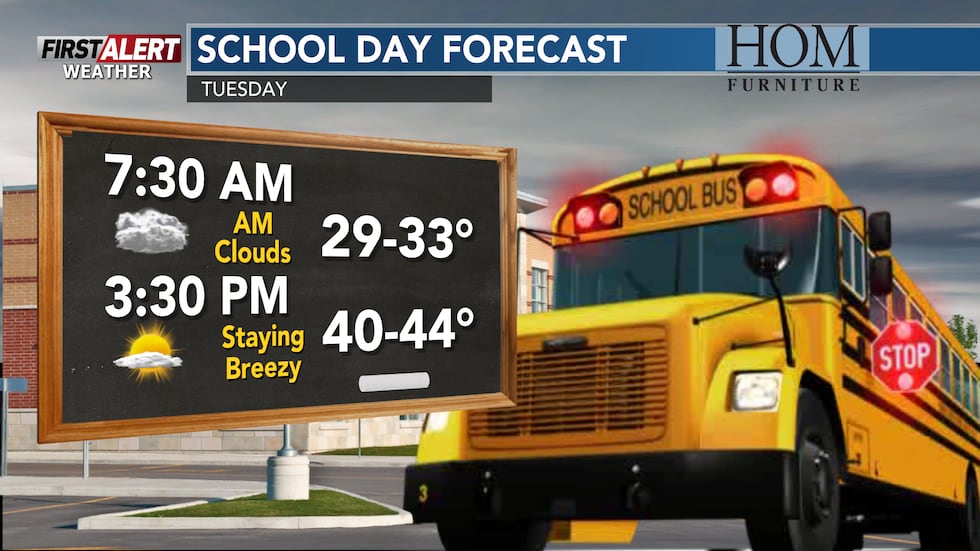 The only weather maker in the foreseeable future is a strong low pressure system that will push through Illinois and far southern Wisconsin Monday night into early Tuesday morning, which will bring some very light snow showers to areas as far north as US Highway 10 before daybreak Tuesday. While road conditions should remain mainly as good conditions in most of central Wisconsin, there will be some slippery stretches of roads before daybreak Tuesday and mainly for areas south of WIS 21 across Juneau and Adams Counties.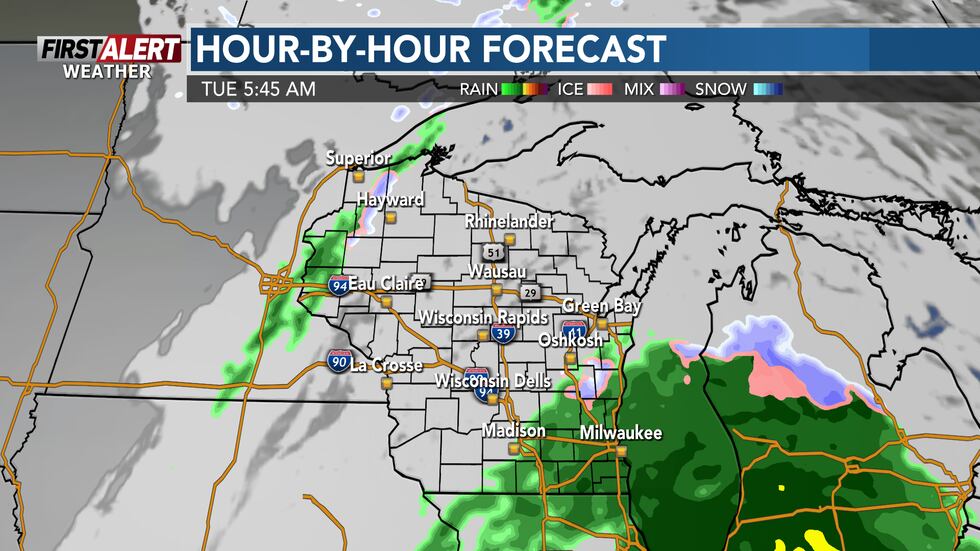 Skies will clear out a bit for the busy travel day of Wednesday this week, with high temperatures dropping back into the upper 30s to around 40 for most of central Wisconsin.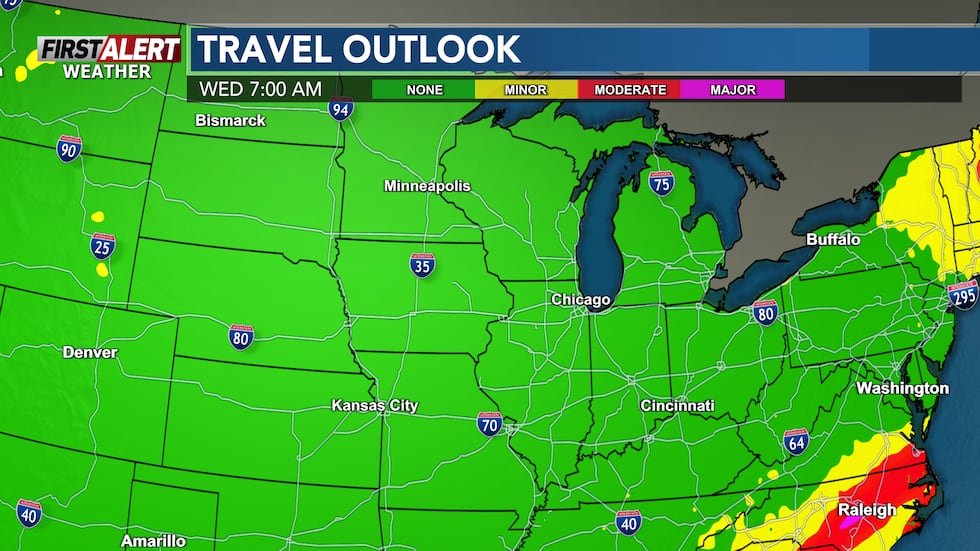 There will be a quick cool down as another weak cold front brings a wind shift back to the northwest Thursday and Friday, which will drop the high temps back into the lower 30s along with most overnight lows in the middle teens.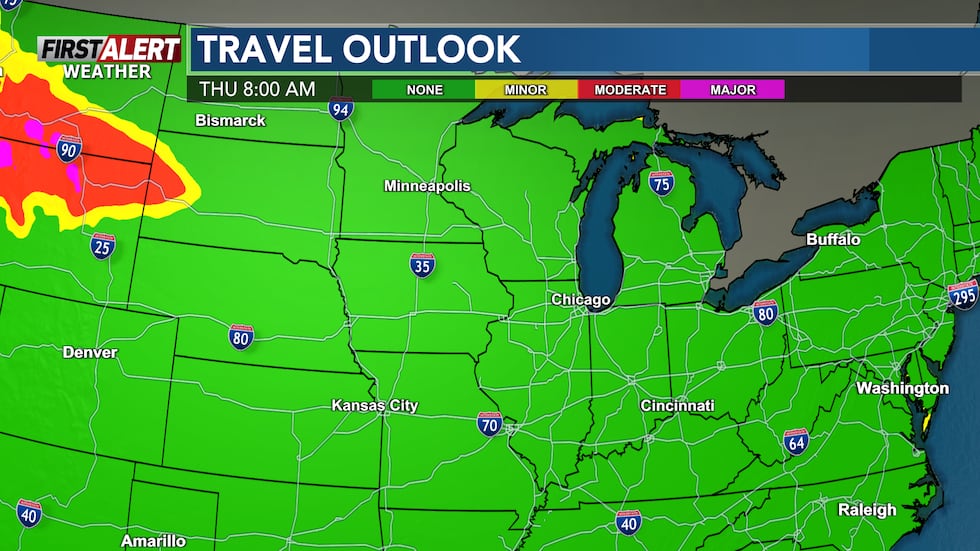 There will not be much of a chance to set any records this Thanksgiving as temps will remain seasonal and dry weather will continue for most of the next 7-10 days.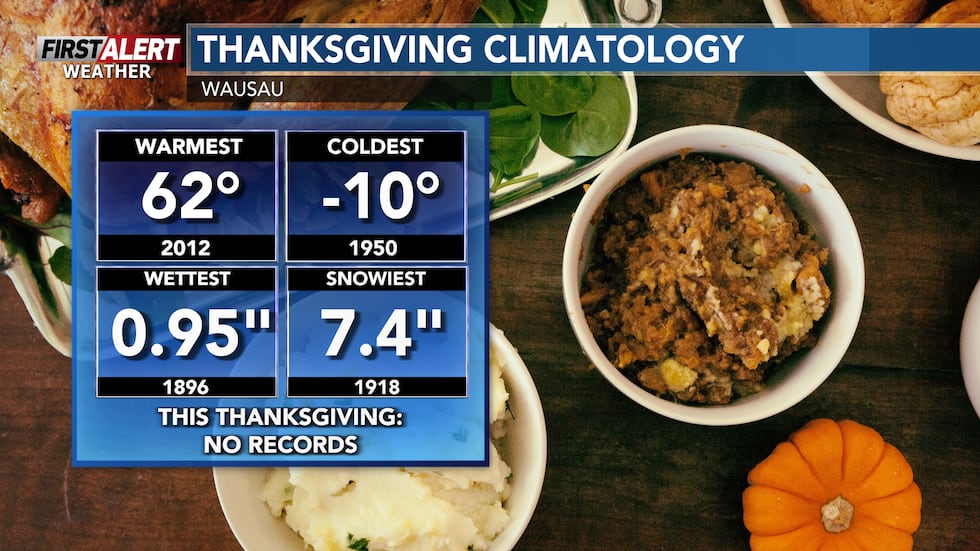 It will be a chilly morning for the Black Friday shoppers as temps will start out in the teens, but overall, expect sunshine to return with highs Friday and throughout the weekend remaining in the lower 30s and overnight lows primarily in the teens to around 20.
Copyright 2023 WSAW. All rights reserved.