CBS announces 'Blue Bloods' will end following 14th season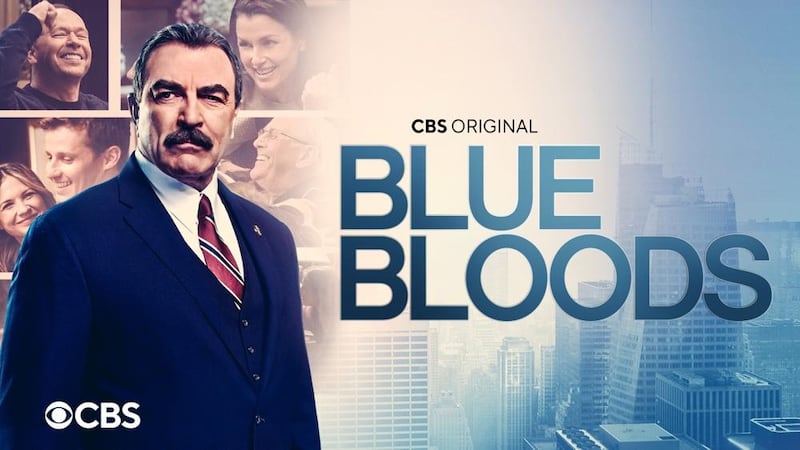 Published: Nov. 20, 2023 at 12:35 PM CST
(WSAW) - Season 14 will be the last season of the CBS drama 'Blue Bloods'.
'Blue Bloods' will return for a two-part 14th and final season starting on Friday, Feb. 16 and finish in fall 2024.
"We'll be forever grateful to the legendary Leonard Goldberg for developing this signature series and to the amazing cast led by Tom Selleck, who America embraced as family and watched as welcomed guests at the Reagan dinner table. We also sincerely thank the incredible writing and producing teams guided by executive producer Kevin Wade, for years of compelling episodes as they conceive this final chapter that we expect to be the most satisfying season yet for our loyal viewers." "For the past 13 years it has been an honor and a privilege to work on a show that not only celebrates the men and women who protect and serve in New York City, but also displayed the importance of family," said series star Tom Selleck.
For the 2022-2023 season, 'Blue Bloods' was Friday's #1 primetime program and the #3 broadcast drama with 9.54 million viewers.
Tom Selleck, Donnie Wahlberg, Bridget Moynahan, Will Estes, Len Cariou, Marisa Ramirez and Vanessa Ray star. Kevin Wade, Siobhan Byrne-O'Connor, Ian Biederman and Dan Truly serve as executive producers.
Copyright 2023 WSAW. All rights reserved.