First Alert Weather: Clouds are back on Monday, getting chillier by Thanksgiving
Seasonably cool for the next few days, with a chance of flurries or snow showers early Tuesday. No travel impacts due to weather expected.
Published: Nov. 19, 2023 at 6:28 AM CST
|
Updated: Nov. 19, 2023 at 11:10 PM CST
WAUSAU, Wis. (WSAW) - Clouds will be back on Monday, but it stays dry. The next weather maker will be a cold front that drops in on Tuesday with a chance of rain/snow showers. It is shaping up to be dry for Wednesday and Thanksgiving, however a bit chillier. Temperatures late week into the upcoming weekend are expected to be running a few degrees below average.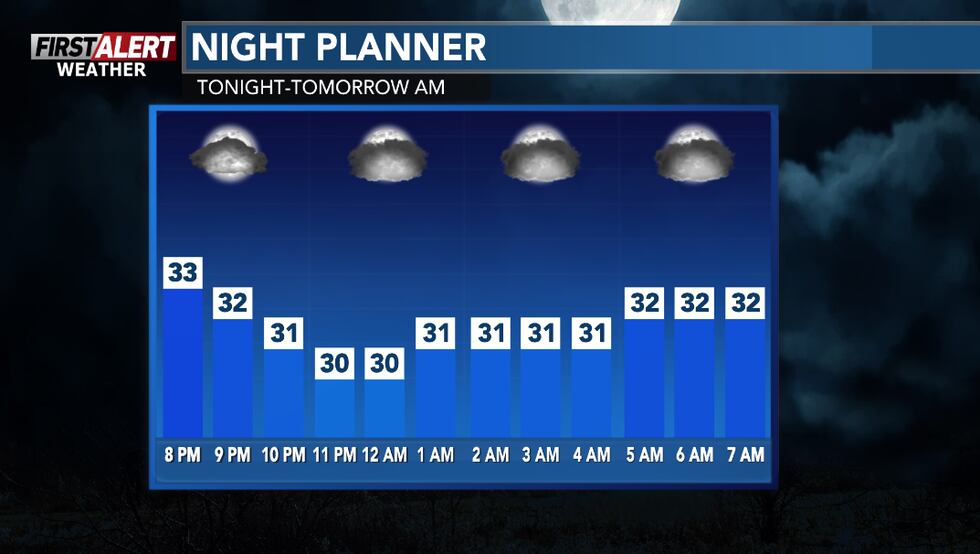 Increasing clouds Sunday night, with lows in the mid 20s to around 30. Considerable cloudiness on Monday but no concerns about any precipitation. Highs in the mid 40s. A storm system working through the central Plains will likely stay too far to the south and east of our area to bring more than a chance of snow showers on Tuesday morning. In addition, a cold front will drive east on Tuesday and could spark a few flurries or snow showers in the north. Highs on Tuesday are in the upper 30s to low 40s.
Wednesday is the busiest travel day prior to Thanksgiving, and dry weather is on tap for the Badger State and the Upper Midwest. Highs in the upper 30s to low 40s.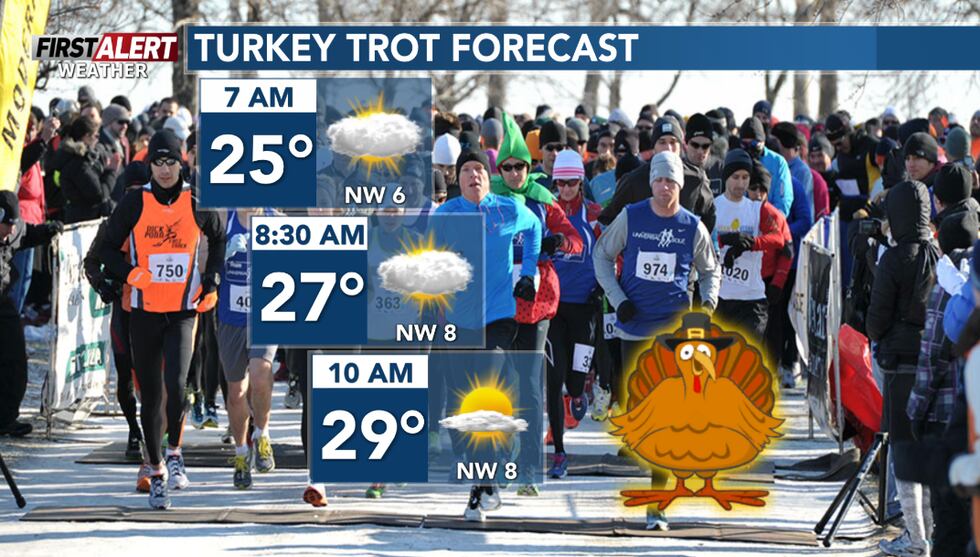 Thanksgiving on Thursday will feature a mix of clouds and some sunshine. If you plan to take part in a Turkey Trot event during the morning, anticipate temperatures to be in the 20s with a bit of a breeze from the NW at 5 to 10 mph. Staying dry on Turkey Day, with daytime temps topping out in the low to mid 30s.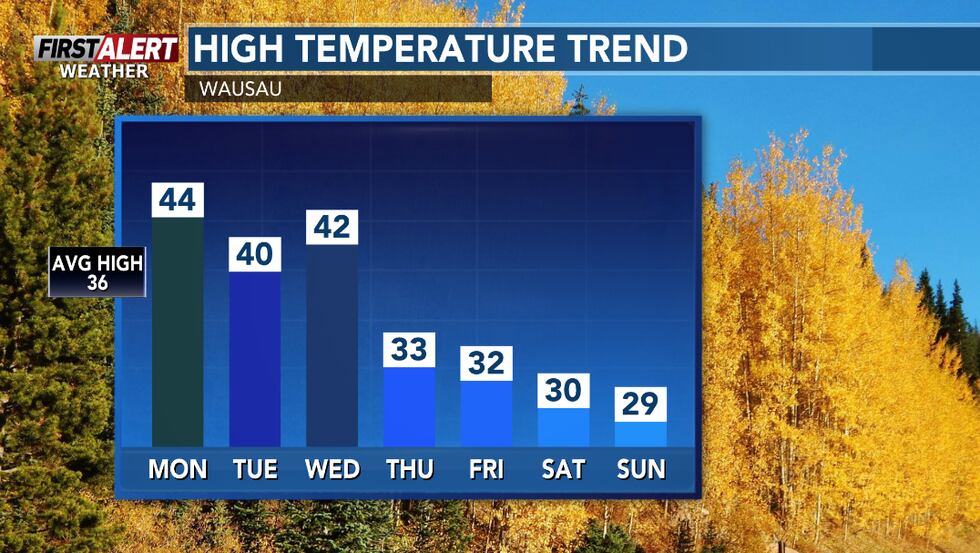 Black Friday has a partly to mostly cloudy sky with highs in the low 30s. The outlook for the upcoming weekend has some sunshine on Saturday, with highs in the low 30s. More clouds around next Sunday. Highs in the upper 20s.
Copyright 2023 WSAW. All rights reserved.