First Alert Weather: Tranquil & cool weather to start hunting weekend
Typical temperatures are on tap for the weekend with dry conditions. A chance of flakes flying early next week, turning chillier.
Published: Nov. 17, 2023 at 6:59 AM CST
|
Updated: Nov. 17, 2023 at 10:50 PM CST
WAUSAU, Wis. (WSAW) - Less wind to worry about, and seasonably cool weather is on tap for the upcoming weekend, including the start of the gun deer hunt. Be sure to have the warmer jacket and sunglasses handy if you will be out and about Saturday into Sunday. Clouds return for the start of the shortened work week, with a chance of snow showers on Tuesday with the next possible weather maker. The latest trends are for little to no impacts from any snow showers that affect the area. What is more certain is the chilly air that will follow suit into the middle to end of next week. Highs may struggle to make it above freezing.
Good weather Friday evening and night to check out the meteor showers that will be taking place. Be sure to head to a location away from streetlights. A starlit sky and a bit chilly. Lows by morning on Saturday in the mid to upper 20s.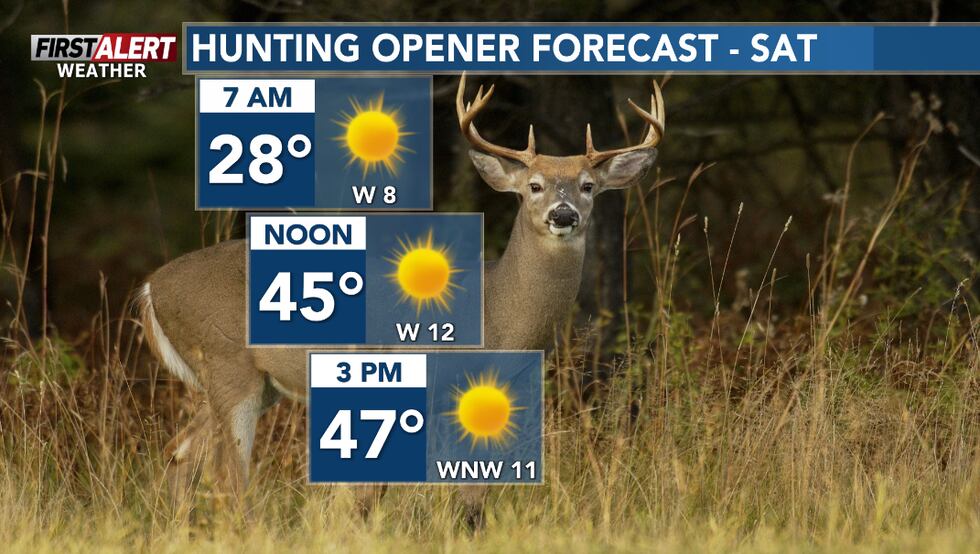 This is a big weekend for deer hunting as the 9-day gun deer hunt gets underway. Temps at the break of dawn in the 20s to around 30. A good deal of sun on Saturday, with western winds at 7 to 14 mph. Highs in the mid to upper 40s. A ridge of high pressure will remain in control of our weather for Sunday, once again providing lots of sun. Highs in the mid 40s. Ideal mid-November weather for the Packers game at Lambeau Field, with readings in the 40s and not much wind.
Monday the clouds are back, but it will remain dry. Highs in the mid 40s. The next weather maker moving across the Midwest is now trending farther to the south and east of Wisconsin. That doesn't mean the precipitation will miss our area completely, as a secondary cold front will be driving east across the western Great Lakes on Tuesday. This could spark some snow showers, especially in the Northwoods on Tuesday. Highs in the mid to upper 30s.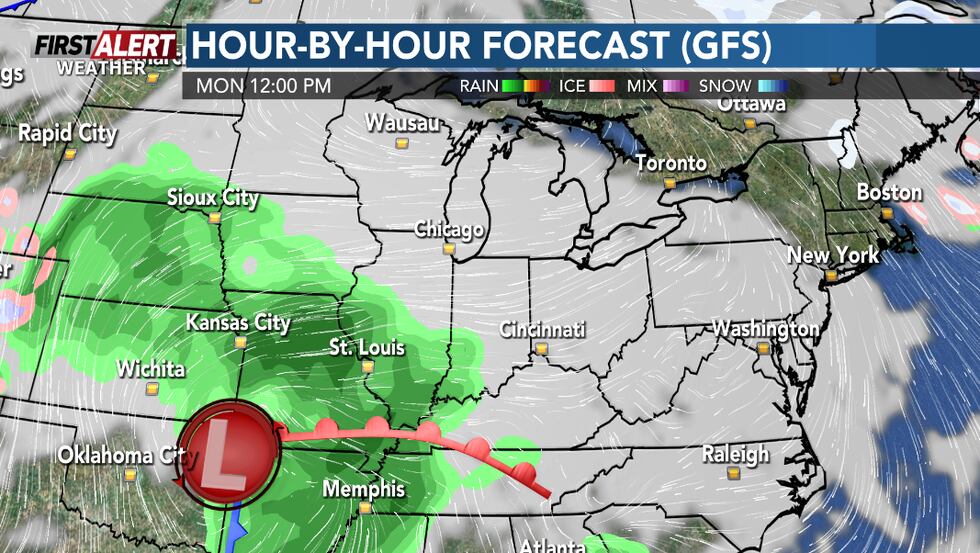 Partly sunny on Wednesday and cool, with highs in the mid 30s. Thanksgiving on Thursday has a mix of sun and clouds, continued chilly. Temps for those taking part in Turkey Trot events in the region will be in the 20s. Highs on Thanksgiving are in the low 30s. Black Friday is mostly cloudy and chilly. Highs in the mid 20s.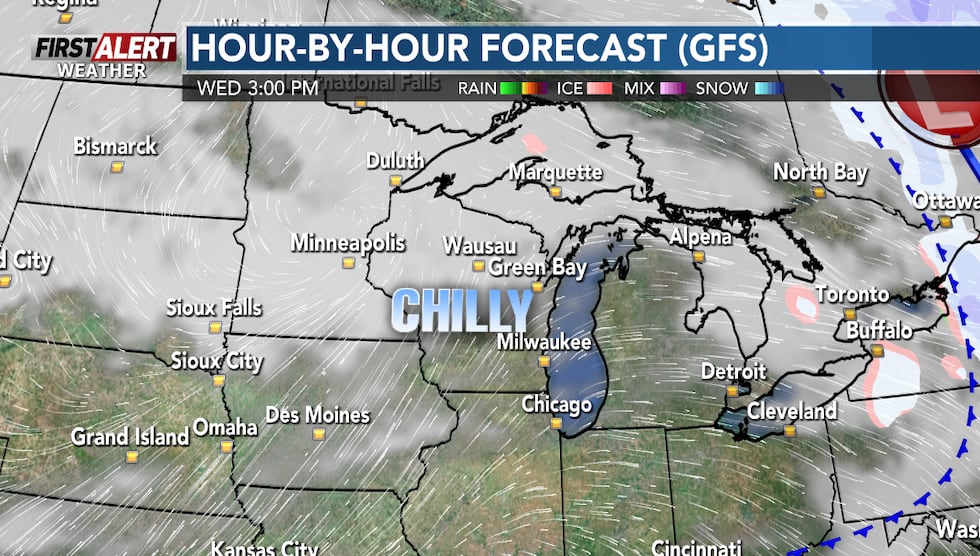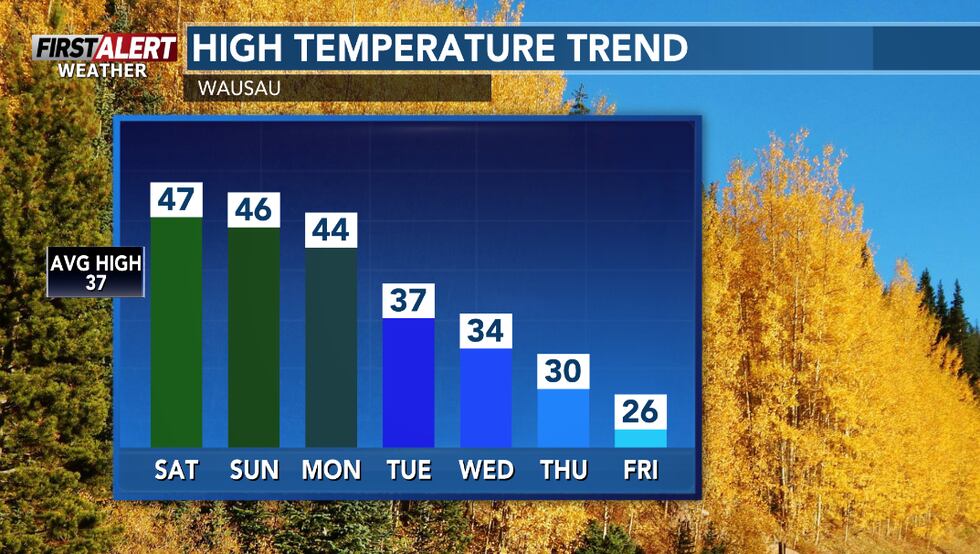 Copyright 2023 WSAW. All rights reserved.