First Alert Weather: Unseasonably warm through Thursday, sharp drop in temperatures for the weekend
A cold front cools us down by Friday, bringing seasonable temperatures for the weekend.
Published: Nov. 15, 2023 at 6:58 AM CST
|
Updated: Nov. 15, 2023 at 5:48 PM CST
WAUSAU, Wis. (WSAW) - Mild weather continues through Thursday. Temperatures will tumble to wrap up the work week on Friday. Plan for seasonable temperatures for the gun deer opener this weekend.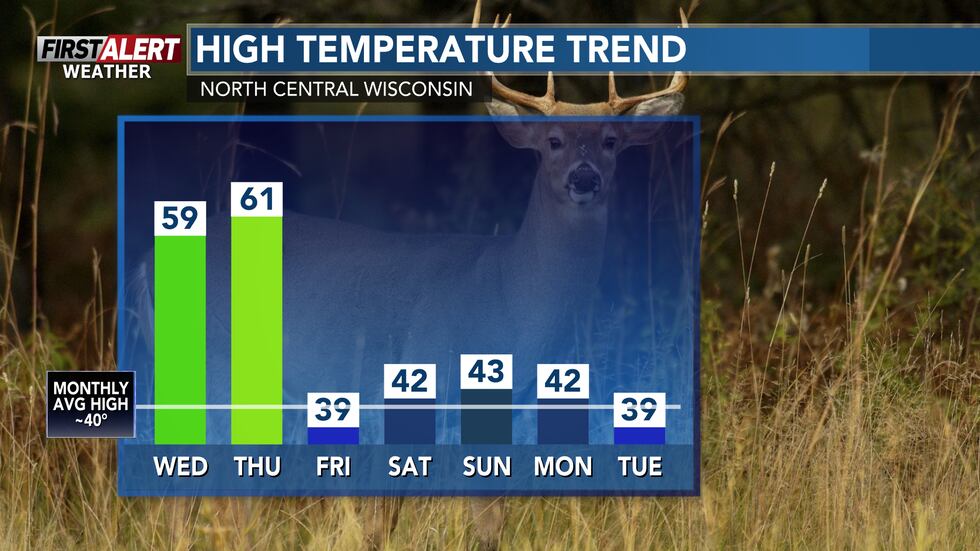 Clouds increase overnight into Thursday, with low temperatures in the upper 30s. One more day with unseasonably warm temperatures. Afternoon highs Thursday will sit around the low 60s. Skies will be cloudy with a strong southwest wind. Gusts around 35 mph during the afternoon hours. Make sure to secure any loose outdoor holiday decor.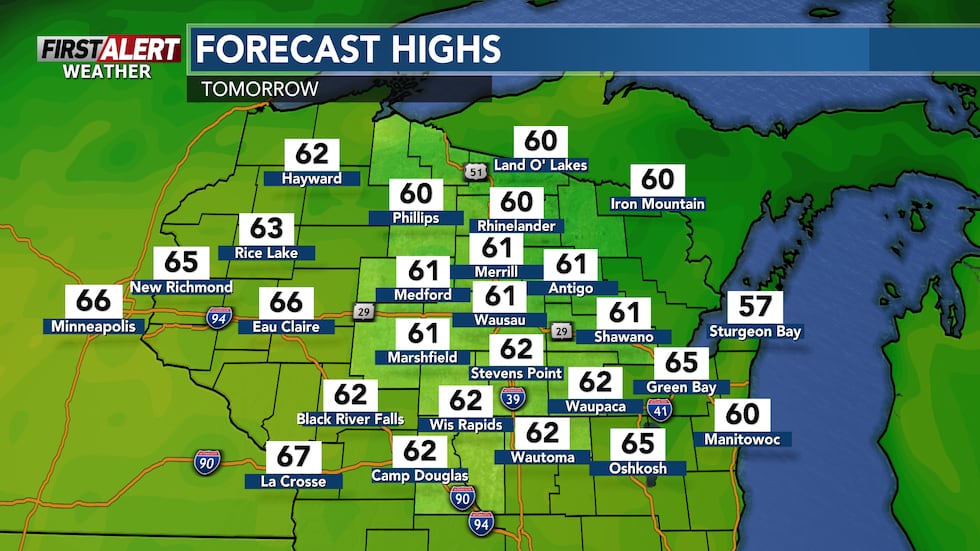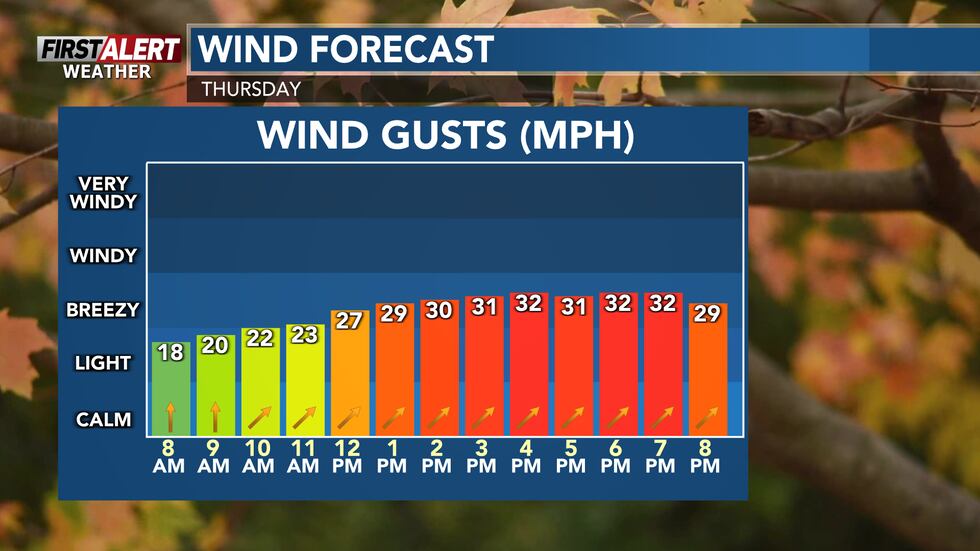 A cold front travels eastward over the Badger State Thursday evening, allowing for cooler air to settle into the region Friday. The front can bring some light rain Thursday night, but rain will be widely scattered. Not so gusty Friday, with a cold northwest wind gusting up to 20 mph. Mostly sunny and colder with highs around the upper 30s.
The gun deer hunting opener this weekend is shaping up to be dry and seasonably cool. Northwest winds remain gusty Saturday. A fair amount of sun on both days, with highs in the mid 40s Saturday and on Sunday. Overnight lows upper 20s to low 30s.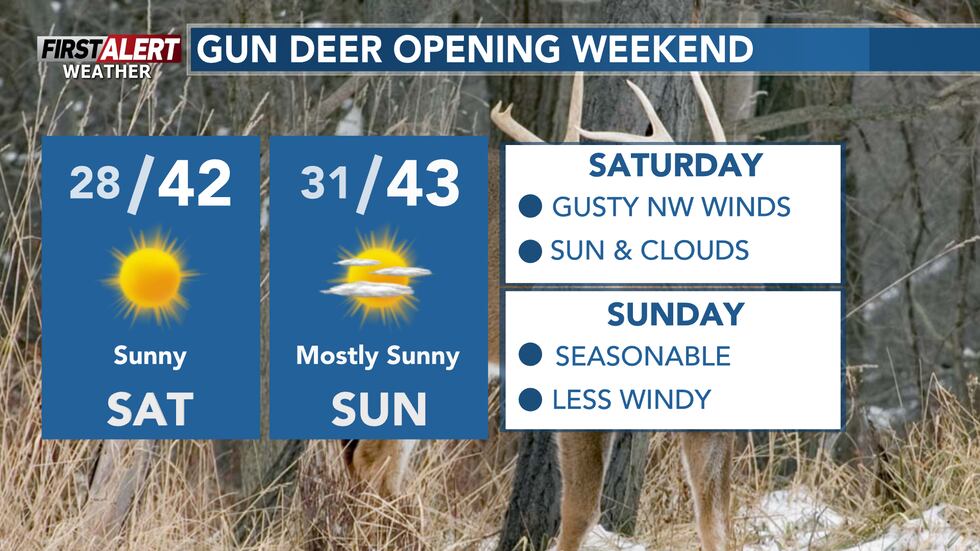 Plan for temperatures to fall into the 30s for the week of Thanksgiving. Our next widespread weather maker looks to arrive at the beginning of the week, Monday into Tuesday. Early forecast models bring this weather system in as a rain and snow mix. As we get closer to next week, we'll have a better idea whether or not this could cause some holiday travel delays.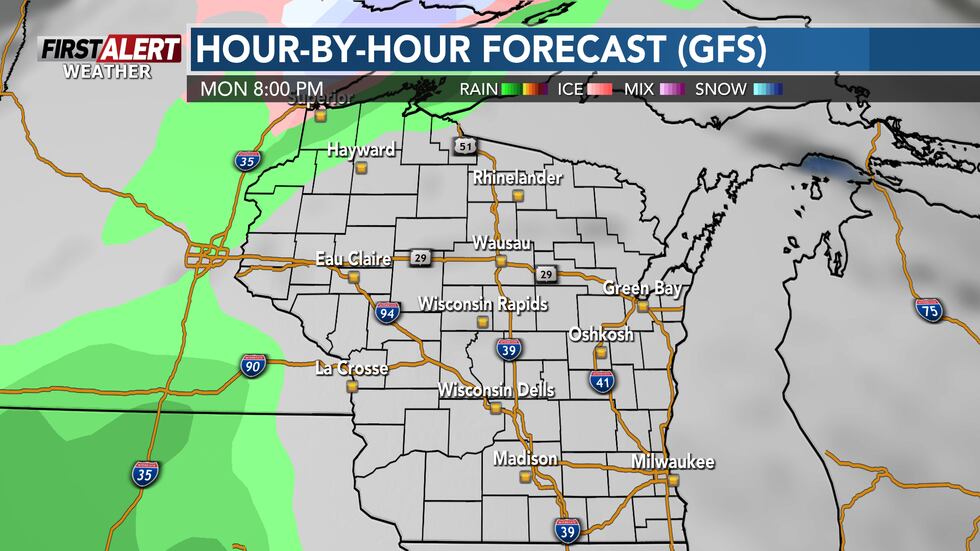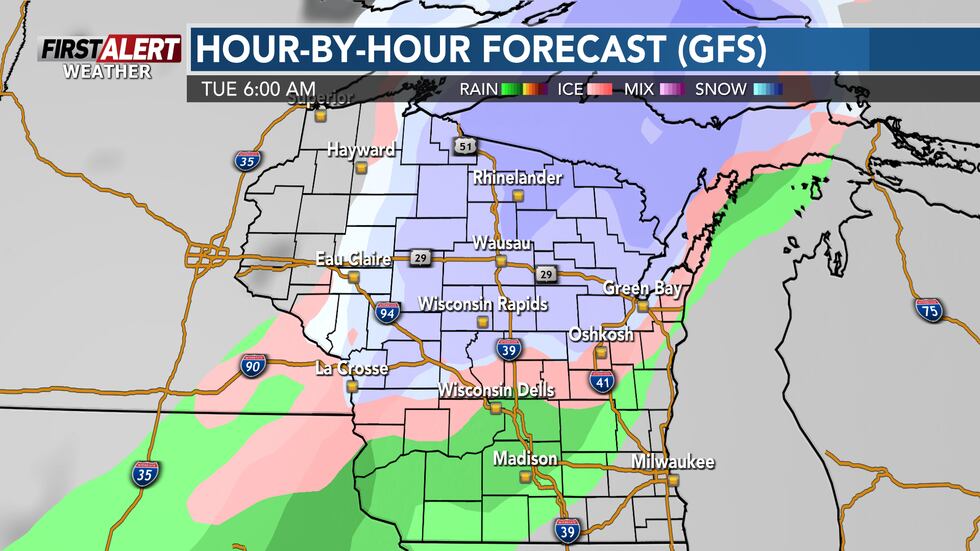 Copyright 2023 WSAW. All rights reserved.