BBB offers tips for holiday shopper buying from overseas sellers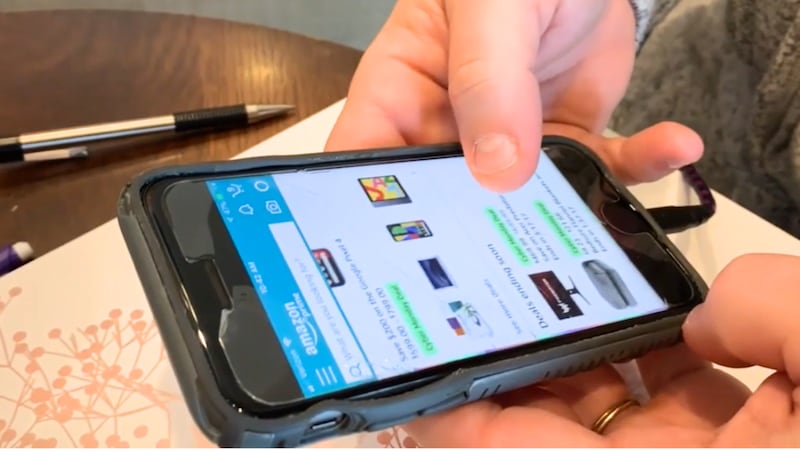 Published: Nov. 15, 2023 at 1:45 PM CST
(WSAW) - The holiday season is here, and as usual, shoppers are looking to score the best deals.
You may see social media ads or emails from unfamiliar websites and brands, but they have items that check boxes on your gift lists. You click on the ad, and you're taken to a website you've never heard of before, then you are redirected to another page.
Before you click and fill your cart, the BBB has a few reminders:
Look for the BBB Seal: Check if the business you want to shop from is BBB Accredited. If it is, it means the business prioritizes trust in the marketplace and adds a layer of confidence and peace of mind for all consumers.
Is the retailer based in North America?: Does it have a local presence? With several online retailers operating overseas, make sure that before you place an order, check where the package originates from, the time frames for delivery, and return policies.
Are there extra fees: Are you comfortable paying fees for shipping and processing? Also, if you need to make a return, is there a fee associated with it?
Check the website and social media of the retailer: Does the website have contact information, an address, and a return policy? Check out their social media pages. Are there comments? Is the page new? If so, do the comments seem to be a little too nice or is the retailer responding to any negative comments?
Check the privacy policy: Make sure you are comfortable with how the website uses your personal information. If there is no visible privacy policy, it's likely a red flag and you should consider other options.
After doing your due diligence, you will be able to decide if shopping at an unfamiliar website is right for you. You can also ask your local BBB for assistance and always check customer reviews to help you choose trustworthy businesses and products.
For more information, contact the Wisconsin BBB at www.bbb.org/wisconsin or call 414-847-6000 or 1-800-273-1002.
Before shopping online, review the BBB online shopping page and read the BBB Tip: Smart Shopping Online. When possible, do business with a BBB Accredited Business. Read more about BBB Accreditation Standards and BBB Standards for Trust.
Copyright 2023 WSAW. All rights reserved.