Gov. Evers to sign new Brewers stadium funding bill following legislature approval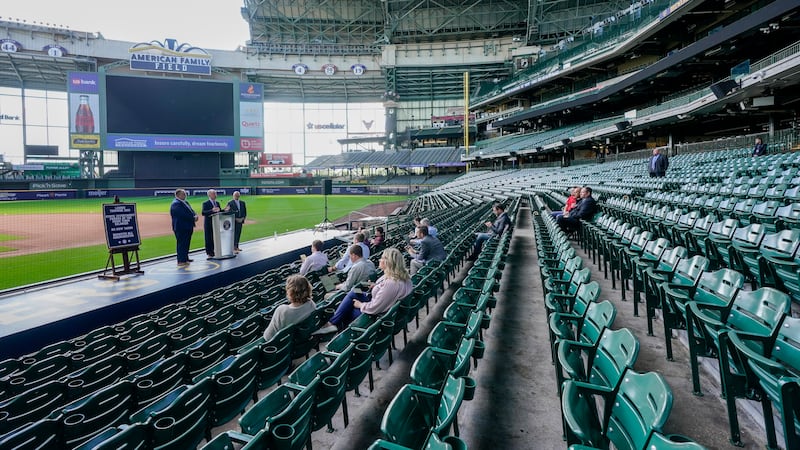 Published: Nov. 14, 2023 at 5:19 PM CST
|
Updated: Nov. 14, 2023 at 6:58 PM CST
MADISON, Wis. (WSAW) - Gov. Tony Evers has announced he will sign the bipartisan plan passed Tuesday by the Wisconsin State Legislature to keep the Milwaukee Brewers and Major League Baseball in Wisconsin through 2050.
"This is a great day for Wisconsin. For decades, the Brewers have been a cherished part of our state's heritage and an essential part of Milwaukee's and our state's economic success. And after months of hard work, I'm proud to say we're going to be keeping the Brewers in Milwaukee, supporting thousands of family-supporting jobs—including union jobs—and ensuring a new generation of Wisconsinites can grow up cheering for the home team just like countless others before them," said Gov. Evers.
Earlier today, the state Senate passed the bill in a 19-14 vote. The Assembly followed Tuesday evening, passing the proposal 72-26. Gov. Evers is now expected to sign it into law.
"As a lifelong Brewers fan, I always believed that we could work together to find common ground and build bipartisan support to keep this team and critical economic driver right here in Wisconsin, and today, that's exactly what we did," Gov. Evers said.
Assembly Bills 438 and 439, respectively, will first need to be enrolled before being presented to the governor. Once a bill has been presented by the respective body of the Wisconsin State Legislature, the governor has six days, excluding Sundays, to take action on a bill.
Copyright 2023 WSAW. All rights reserved.