First Alert Weather: Warm through Thursday
Lots of opportunities for sunshine with breezy winds continuing this week. Falling temperatures in time for the weekend.
Published: Nov. 14, 2023 at 6:36 AM CST
|
Updated: Nov. 14, 2023 at 5:40 PM CST
WAUSAU, Wis. (WSAW) - Mild weather continues through Thursday. Temperatures will tumble to wrap up the work week on Friday. Seasonable temperatures are expected for the gun deer opener this weekend. Mild temperatures overnight into Wednesday. Lows near 40 with clouds gradually decreasing. Daytime conditions won't be so windy on Wednesday. Sunny skies return, with highs warming to the upper 50s.
Southwest winds pick up Thursday, bringing gusts around 35 mph. High temperatures will run towards the upper 50s by Thursday afternoon. Some areas in Central Wisconsin can expect to see highs warming to 60. Cloudy skies expected ahead of a cold front that will track through the Badger State.
The cold front will travel eastward Thursday night and bring chances for some widely scattered rain showers. Winds will switch to the northwest, allowing for cooler air to settle in by Friday. High temperatures will drop roughly 20 degrees between Thursday and Friday. Highs near the upper 30s under mostly sunny skies.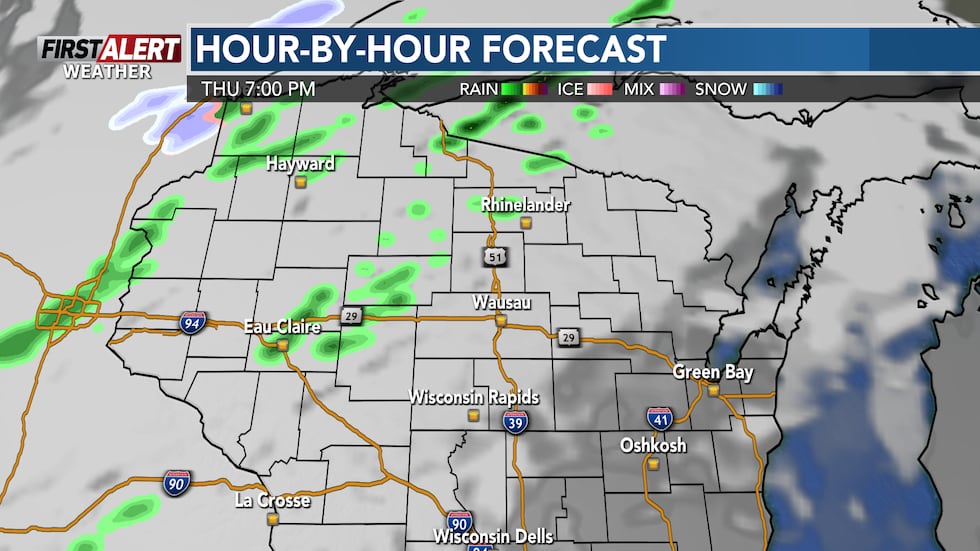 The gun deer hunting opener this weekend is shaping up to be dry and seasonably cool. A fair amount of sun on both days, with highs in the mid 40s Saturday and on Sunday.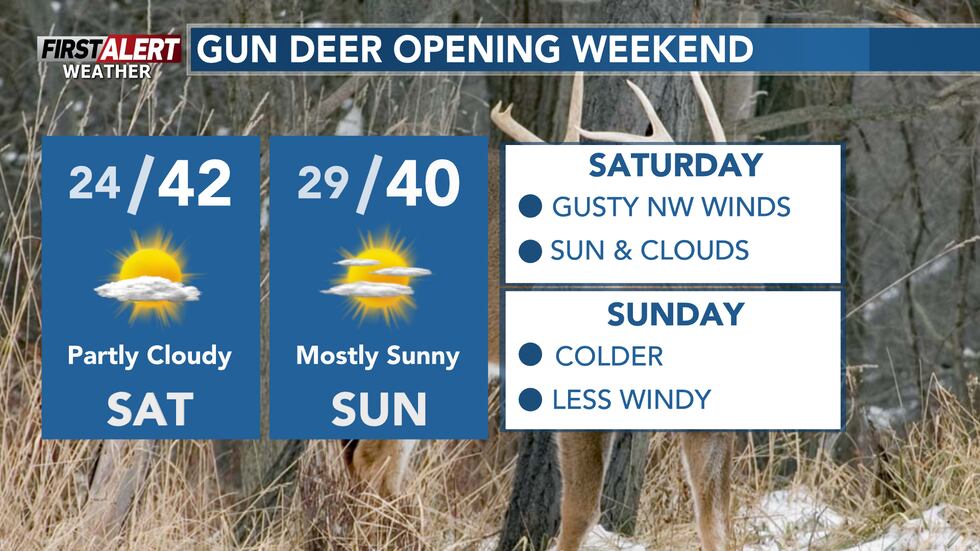 Copyright 2023 WSAW. All rights reserved.