Great American Smokeout to be held Nov. 16 amid proposed menthol ban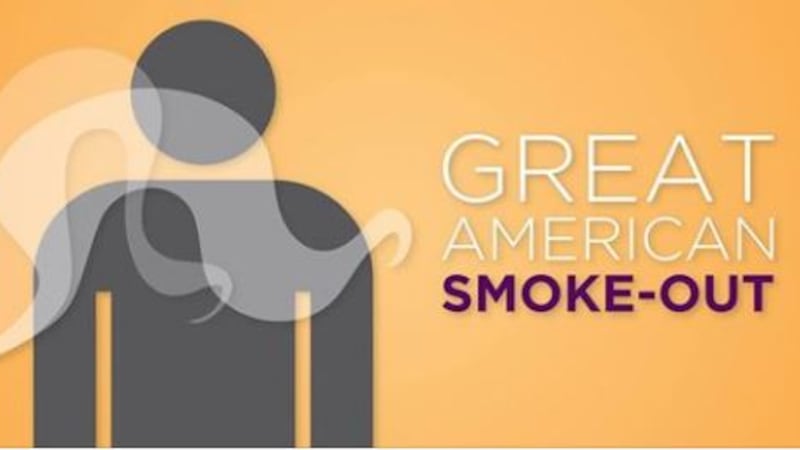 Published: Nov. 13, 2023 at 1:19 PM CST
(WSAW) - With the White House Office of Management and Budget considering the FDA's proposed rule to ban menthol in cigarettes and all flavors in cigars, experts are offering people who smoke those products a lifeline for the Great American Smokeout happening Thursday.
"A menthol ban would be a big change for many smokers," said Dr. Michael Fiore, director of the UW Center for Tobacco Research and Intervention. "It might be just the nudge a person needs to think about quitting."
The National Smokeout encourages people who smoke or vape any type of tobacco product to quit — even if it's just for the day. This year, UW experts say there are more tools than ever before to help people explore their tobacco journey.
"If a person is thinking about changing the way they use tobacco or nicotine, there are lots of ways to get support," Dr. Fiore said. "People use tobacco and nicotine for many different reasons, so it's important to find support that works for you, especially when you're dealing with an addiction as powerful as nicotine."
Free resources include:
Wisconsin Tobacco Quit Line: Wisconsinites can access the free Wisconsin Tobacco Quit Line by texting READY to 34191. Residents aged 13 and up can also reach the Quit Line 24/7 by calling 800-QUIT-NOW (800-784-8669) or by visiting WiQuitLine.org. Visitors to the website can register online, live chat with quit coaches, or simply learn more about the program before enrolling.
Live Vape Free: Teens 13-17 who specifically want to quit vaping can text VAPEFREE to 873373 for free help via text from the Live Vape Free program.
American Indian Quit Line: People can call 888-7AI-QUIT (888-724-7848) for free culturally tailored support for indigenous people who want to quit commercial tobacco.
First Breath: Pregnant women can get free help to quit nicotine at www.joinfirstbreath.org.
Medicaid: The Medicaid program provides free coaching and medications to help people live free of tobacco addiction. People enrolled in Medicaid can talk to their healthcare provider to access these benefits.
"Quitting tobacco is the best thing you can do for your health," Dr. Fiore said.
Copyright 2023 WSAW. All rights reserved.