DNR reminds hunters to make safety their main priority ahead of opener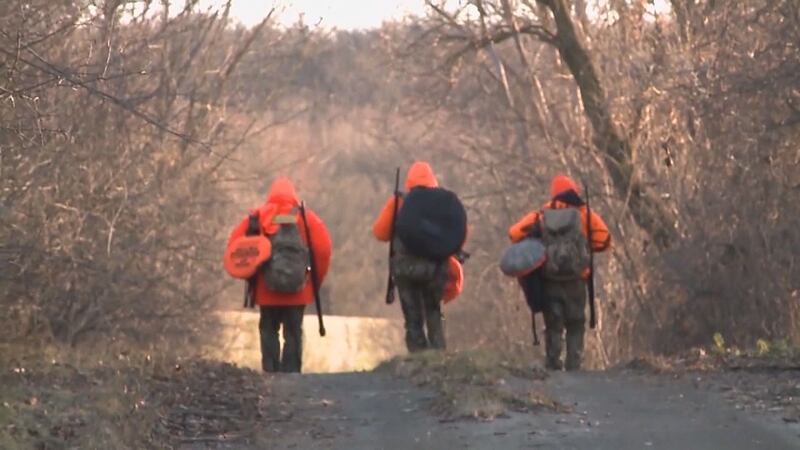 Published: Nov. 13, 2023 at 1:10 PM CST
MADISON, Wis. (WSAW) - The Wisconsin DNR reminds hunters to make safety their number one target as they head out into the field this gun deer season which runs Nov. 18-26.
DNR conservation wardens investigated eight hunting incidents, including one fatality, during the 2022 gun-deer season. Four of those were self-inflicted gunshots.
Hunters can do their part to reduce the number of hunting incidents by following the four basic rules of firearm safety:
T - Treat every firearm as if it is loaded.
A - Always point the muzzle in a safe direction.
B - Be certain of your target, what's before it, and what's beyond it.
K - Keep your finger outside your trigger guard until you are safe to shoot.
"I especially want to stress the importance of muzzle control – as you can see from 2022, there are quite a few people who accidentally shot themselves. If those same people had proper muzzle control, that likely would not have happened," said Lt. Mike Weber, DNR Hunter Education Administrative Warden.
In addition to TABK, hunters must follow all hunting regulations and only aim during legal shooting hours.
Anyone born on or after Jan. 1, 1973, must have a hunter education certification to purchase a hunting license unless hunting under the Mentored Hunting Law. To learn more about safe hunting in Wisconsin and to register for a hunter education course, visit the DNR's website.
Blaze Orange Or Fluorescent Pink
Avoid incidents and be visible. At least 50% of the outer clothing above the waist must be blaze orange or fluorescent pink. Hats or head coverings also must be at least 50% blaze orange or fluorescent pink. Faded or stained clothing is unsafe, may not be legal, and should be replaced immediately.
When hunting from a ground blind on state property during the gun-deer season, a minimum of 144 square inches of solid blaze orange or fluorescent pink material visible from all directions is required.
Tree Stand Safety
Stand-related incidents are one of the leading causes of injury to hunters. Unfortunately, most hunters overestimate their ability to avoid accidents and do not take proper safety precautions. Always inspect your tree stand, including straps, before each use.
Always wear a safety harness when you hunt from any elevated stand, no matter what type of stand it is.

Always unload your firearm before attaching it to your haul line. Your haul line is used to raise and lower your firearm or other gear.

Always maintain three points of contact while climbing in and out of the tree stand. This means two hands and one foot, or two feet and one hand at all times.

Use a lifeline so you're connected and safe at all times – while climbing up while sitting and while climbing down.

Check for worn or torn straps holding the stand to the tree.

Take your time getting in and out of the stand. Think about each move you are making and be deliberate with your actions.
To learn more about tree stand safety, visit the DNR Tree Stand Safety webpage.
Deer Drives
Deer drives can be an effective way to harvest deer while enjoying the fellowship of family and friends. With many people hunting or walking in the same area, safety must be everyone's top priority.
Plan your hunt and hunt your plan. Make sure that everyone knows their role and sticks to it. No one deviates from the plan.

Each hunter should have a safe zone of fire and only shoot at deer within their safe zone of fire.

Reconfirm you have a safe backstop if you plan to shoot.

Everyone involved with the drive should follow blaze orange clothing requirements.
DNR Violation Hotline
Anyone with information regarding natural resource violations may confidentially file a report by visiting the DNR's Violation Hotline website or calling or texting 1-800-847-9367. The hotline is available 24/7. Trained staff will relay the information to conservation wardens for further investigation.
Copyright 2023 WSAW. All rights reserved.