Rhinelander girls swimming wins Division 2 state title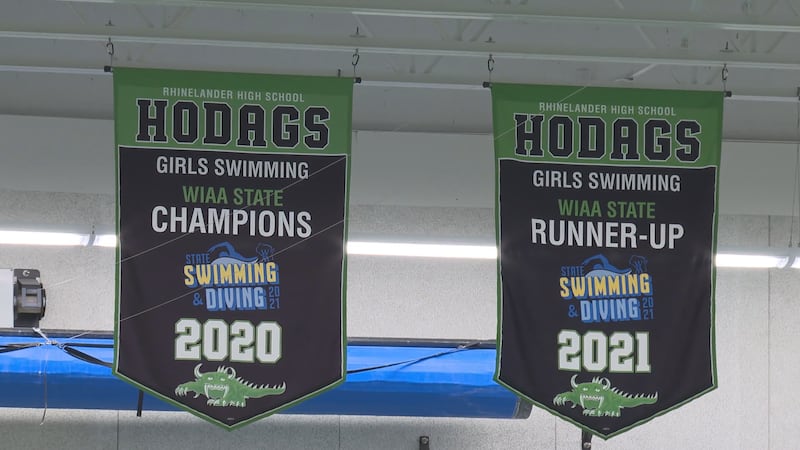 Published: Nov. 10, 2023 at 7:40 PM CST
|
Updated: Nov. 10, 2023 at 8:25 PM CST
MILWAUKEE, Wis. (WSAW) - Rhinelander girls swimming has captured their program's 2nd-ever state title at the Division 2 state meet Friday afternoon. It's their first since 2020. They've now finished first or second at state in three of the last four seasons.
They had 308 points, 87 points more than 2nd place. They took first place in six events, and top three in ten events. They swept the three relay events.
Their 200-yard medley relay of Celia Francis, Karis Francis, Ellyse Younker and Lily Thorsen won gold with a time of 1:45.63. Their 200-yard freestyle relay team of Vivian Lamers, Millie Gruett, Ellyse Younker and Abi Winnicki also won gold with a time of 1:38.18. They also won the 400-yard freestyle relay with a time of 3:30.61.
Celia Francis won the 200-yard individual medley with a time of 2:09.13, three-one-hundredths of a second faster than second place. She also placed second in the 100-yard backstroke. Karis Francis won the 100-yard butterfly with a time of 56.05 and the 100-yard breaststroke with a time of 1:03.99, a one-hundredths of a second victory.
You can view the full results here.
Copyright 2023 WSAW. All rights reserved.