First Alert Weather: Colder temperatures on the way
A powerful cold front will usher in a big cool down later in the week. Chances for rain mid-week.
Published: Oct. 3, 2023 at 6:39 AM CDT
|
Updated: Oct. 3, 2023 at 5:40 PM CDT
WAUSAU, Wis. (WSAW) - A powerful cold front begins to track in by the middle to end of the work week. This will usher in cooler weather Wednesday through the upcoming weekend. Clouds increasing Tuesday night ahead of the approaching frontal system. Lows Wednesday morning low to mid 60s. Light, scattered rain will be possible for some during the morning hours of Wednesday with continued breezy winds. Clouds during the morning will gradually clear for the afternoon or early evening hours.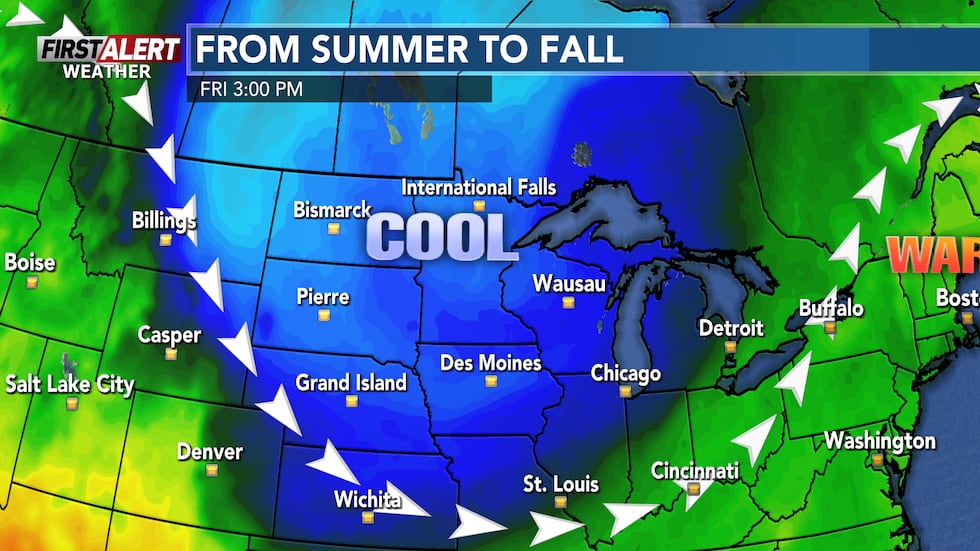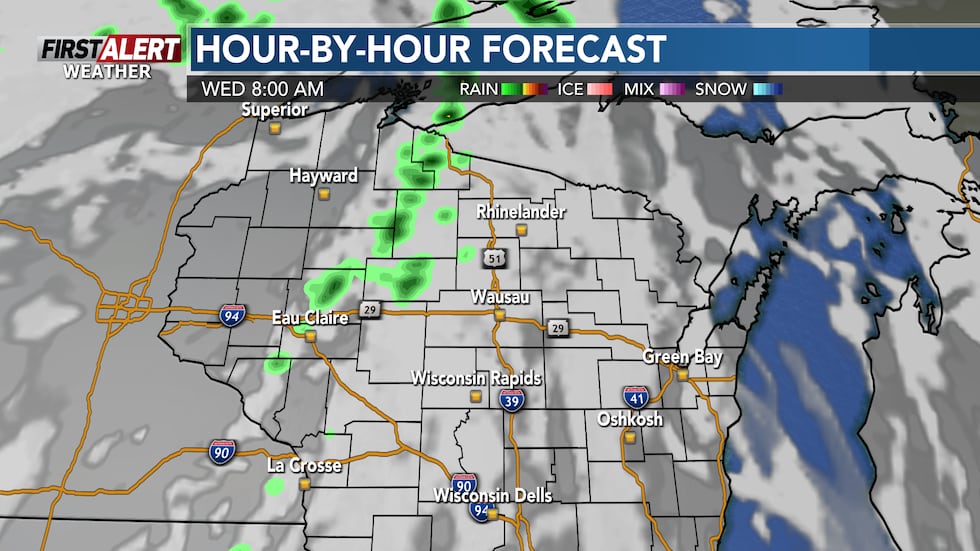 Wednesday will be the start of temperatures cooling down. Highs for the afternoon around the mid-70s. Thursday will likely feature highs in the low 60s. Partly sunny skies, with possible light periodic rainfall mostly north of HWY 29.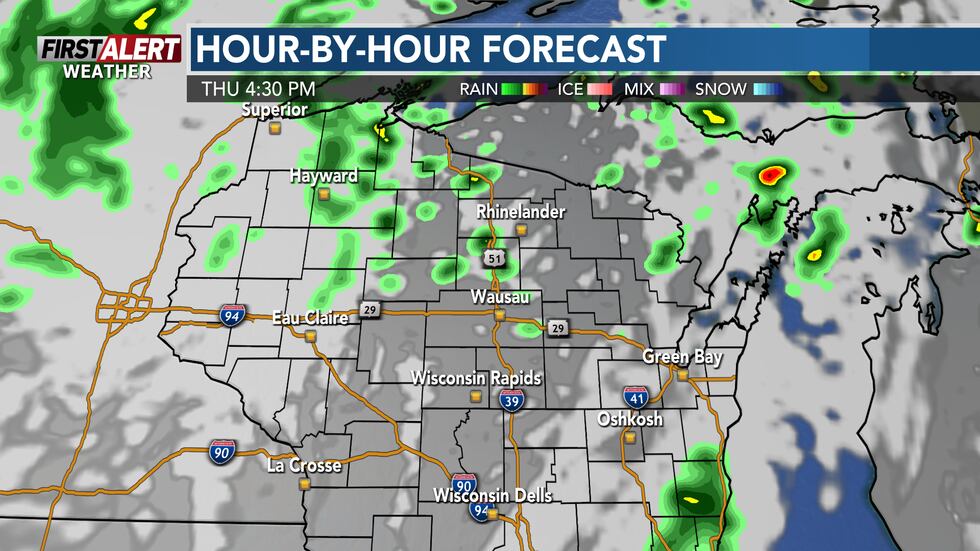 Another cold front quickly trails in behind the first cold front on Friday. This will rapidly cool us down from Friday through the weekend. High temperatures down to the upper 40s or low 50s. Considerable cloudiness with chances for scattered showers Friday afternoon. Drier weather likely for the weekend, but make sure to keep the sweater handy.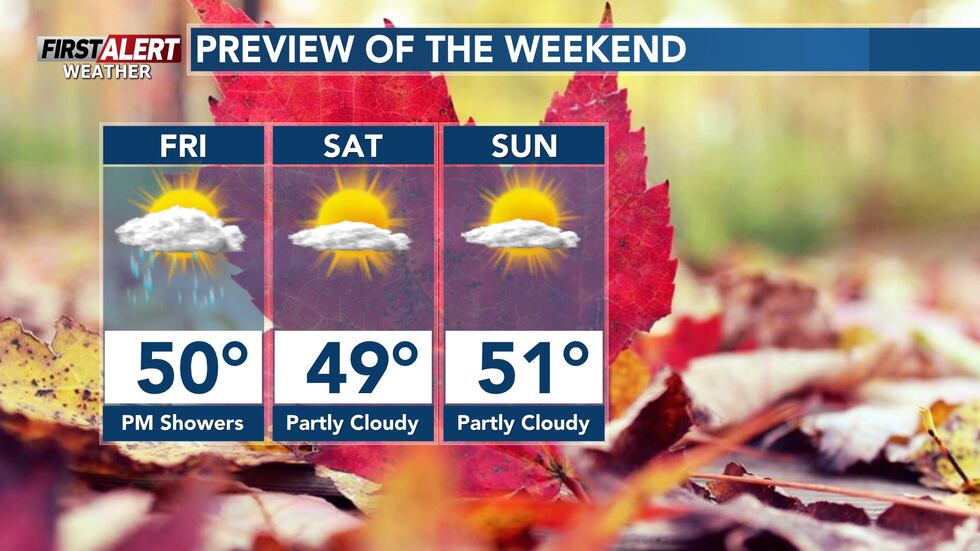 Copyright 2023 WSAW. All rights reserved.