Iola's Kristian Welch lives out childhood dream, plays first game with Packers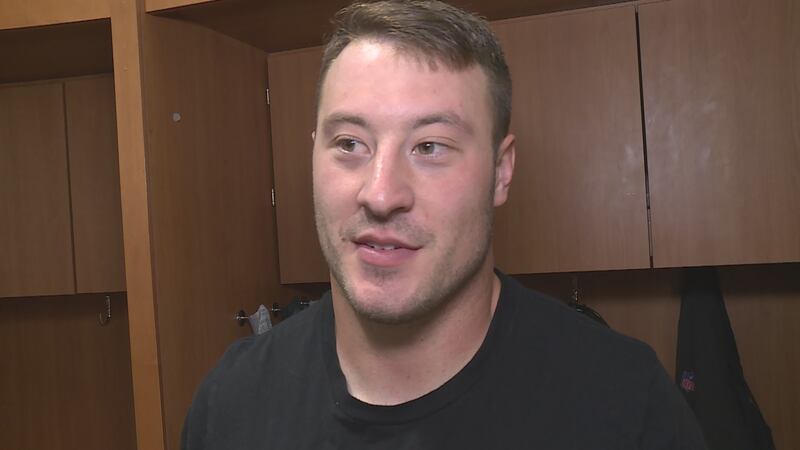 Published: Sep. 29, 2023 at 4:47 PM CDT
GREEN BAY, Wis. (WSAW) - When Iola native Kristian Welch ran out of the Packers tunnel to play in his first game with the Green Bay Packers on Thursday, it was a dream come true.
On Sept. 6, Welch told NewsChannel 7 about a school trip to Lambeau when he was a kid. He walked out the tunnel and thought, 'Man, maybe one day I could suit up in the Green and Gold and run out on this field.'"
He achieved that dream on Thursday when he was signed to the active roster from their practice squad.
"I was trying not to get emotional about it but it was just a great feeling to go out there with my teammates and a great organization," Welch said. "Been a lot of hard work to get to where I am. A lot of great people that helped me along the way to."
Welch has spent three seasons in the NFL with the Baltimore Ravens, primarily playing special teams. He was exclusively used in special teams on Thursday after finding out he found out he was promoted that morning.
"I knew I was playing the game and then I got word from an assistant coach like, 'Hey, they're going to talk to you after the meeting is over.' So they did, they grabbed my and my agent called me and broke the news."
Welch says many family and friends were in attendance, both getting tickets either last minute or by coincidence.
He also said there was always something to improve upon with his performance, but he's trying to stick with the roster as long as he can.
"I'm just taking this a day at a time. I'm sure it'll soak in at some point," Welch said. "But we got work to do and we're here to win games. That's what I'm trying to help the team do and whatever my role is, I'll try to maximize that."
Copyright 2023 WSAW. All rights reserved.