First Alert Weather: Becoming brighter & warmer this weekend
A chance of showers in parts of the north to start the weekend.
Published: Sep. 29, 2023 at 6:35 AM CDT
|
Updated: Sep. 29, 2023 at 8:11 PM CDT
WAUSAU, Wis. (WSAW) - A warm front will likely spark showers with a chance of storms in the Northwoods on Saturday morning. Clouds with perhaps some intervals of sunshine on Saturday, while Sunday will live up to its name with a fair amount of sun. Summer warmth is on tap for the early part of next week, with even a chance of Wausau making a run toward a record high. The next risk of showers and storms could be around the middle of next week. Turning cooler for next Thursday and Friday.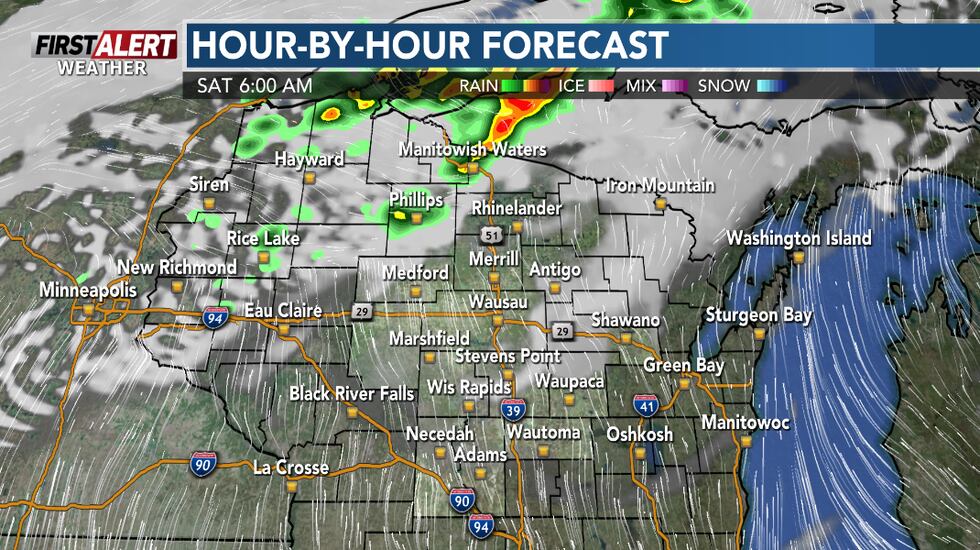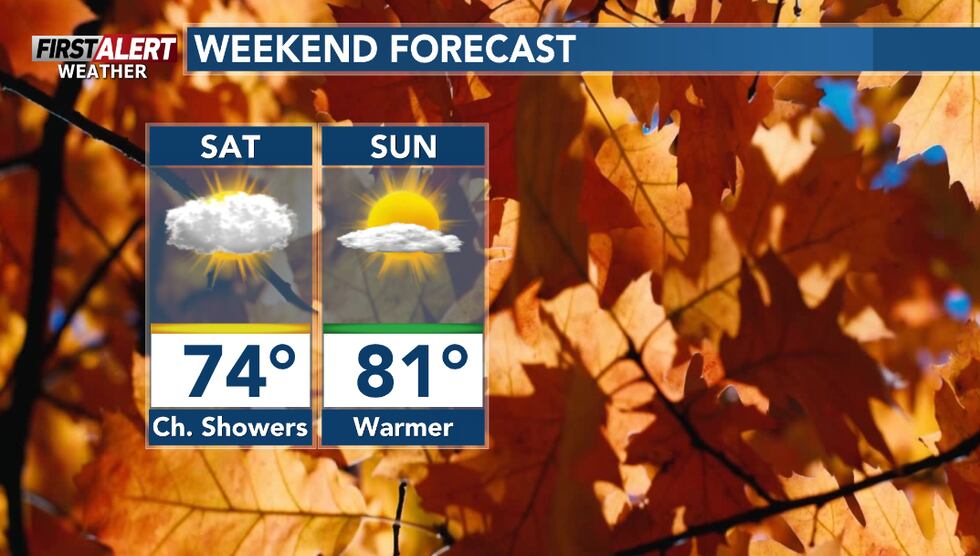 Warmer for the end of the weekend and the start of the work week. A fair amount of sunshine on Sunday, with highs in the upper 70s to low 80s. Continued bright on Monday, with more sun than clouds. Rather warm. A record high could be challenged in Wausau, with highs in the low 80s. The record to beat for Wausau on October 2 is 84°, set in 1953. Pleasant on Tuesday with a decent amount of sun. Highs in the upper 70s.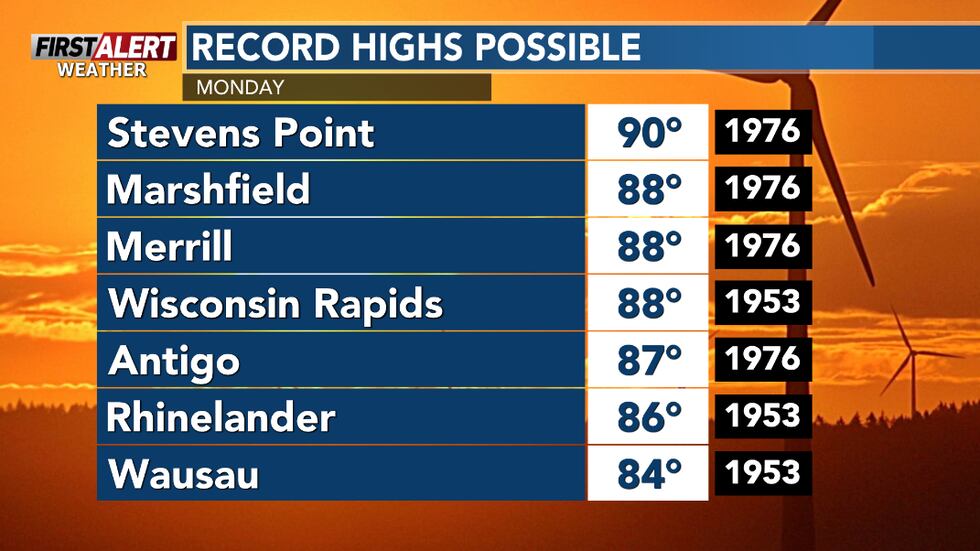 A cold front is on the way for mid-week. Clouds increase on Wednesday, with a risk of showers and perhaps a few storms Wednesday afternoon into the evening. It is too early to say if any storms will be strong or severe, but any stronger storms could produce gusty winds, small hail, and downpours. Highs Wednesday in the low to mid 70s.
In the wake of the cold front, mostly cloudy on Thursday and next Friday. It will be cooler. Highs Thursday in the upper 50s to around 60s, while in the mid 50s Friday. A chance of showers as well to end the work week on Friday.
Copyright 2023 WSAW. All rights reserved.