First Alert Weather: Rain showers on Wednesday
Scattered to widespread rain to fall locally in parts of Central Wisconsin, gradually tapering off Wednesday. Temperatures heating up for the weekend.
Published: Sep. 26, 2023 at 6:59 AM CDT
|
Updated: Sep. 26, 2023 at 5:49 PM CDT
WAUSAU, Wis. (WSAW) - Mainly cloudy skies and light rain showers are possible late Tuesday into early Wednesday.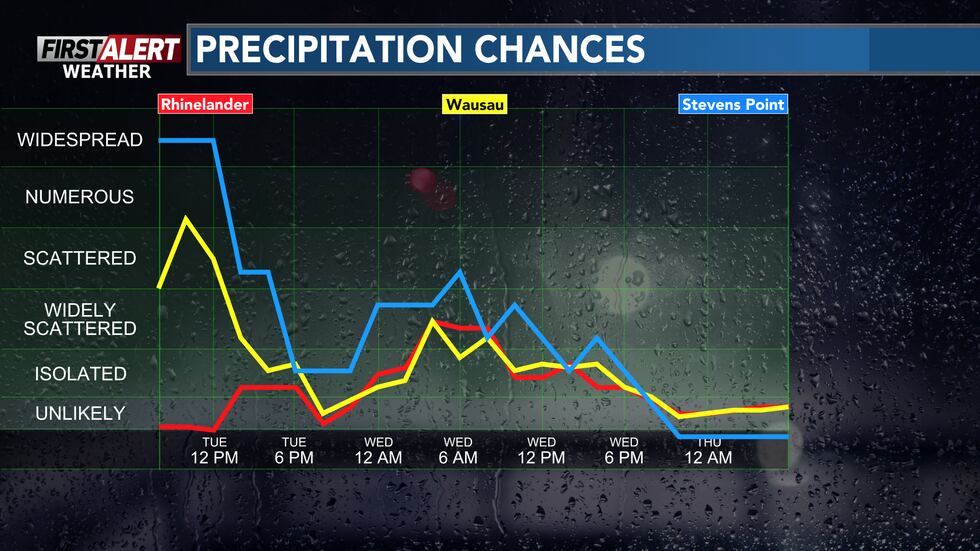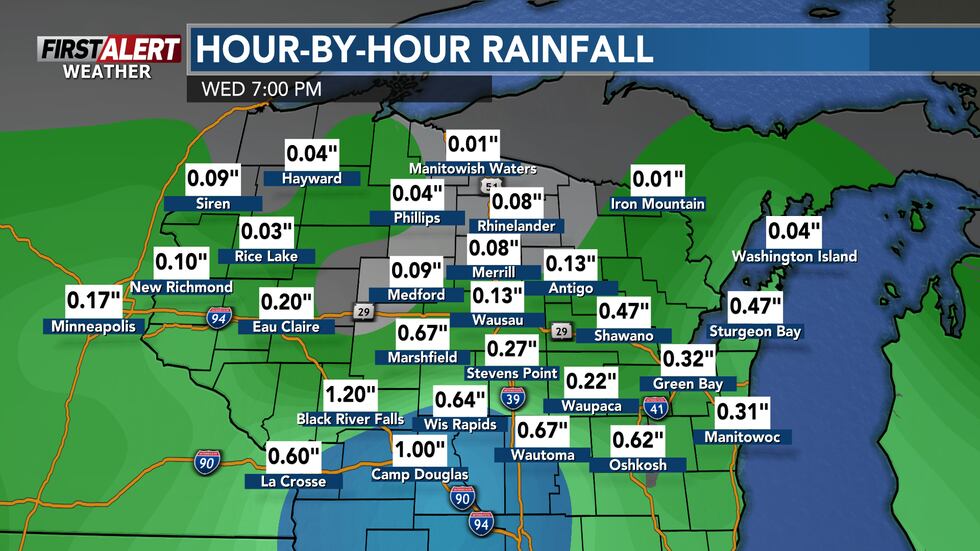 Rain gradually tapering off heading into Wednesday. Can't rule out some spotty rain during the morning, but likely ending up drier by the afternoon under cloudy skies. Highs mid-60s. No chances for rain in the forecast for Thursday. But skies will remain mostly cloudy for the morning, with partial cloud clearing during the afternoon. Highs upper 60s, with some sitting in the low 70s.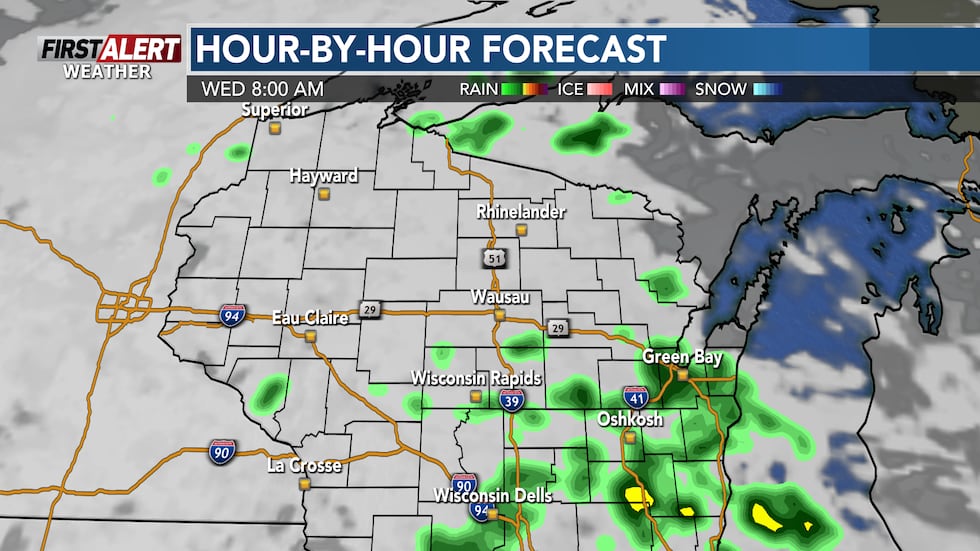 Sunshine returning Friday as we wrap up the work week. Highs warmer, nearing mid-70s. The weekend should be sunny with warmer highs running close to 80-degrees again.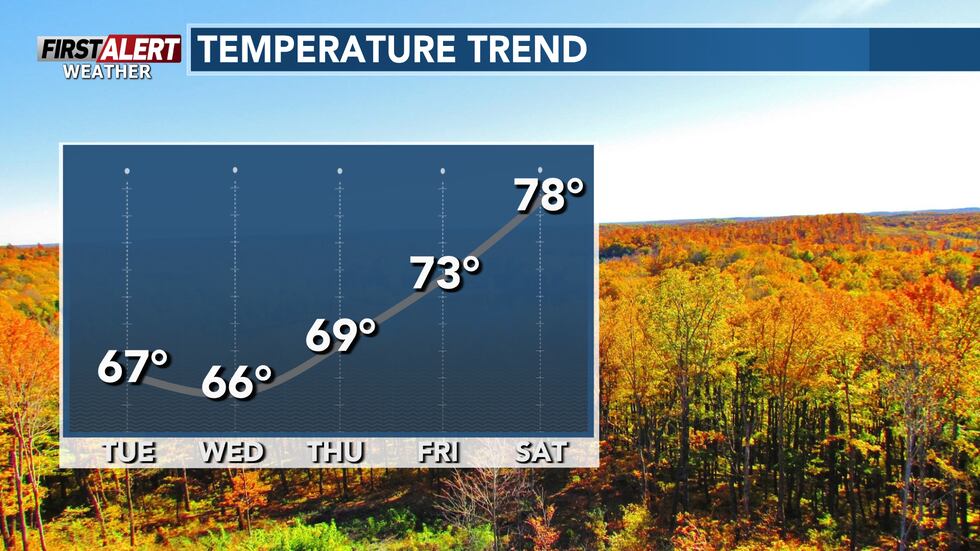 Copyright 2023 WSAW. All rights reserved.