Former Everest Metro captain files lawsuit against EMPD to block records release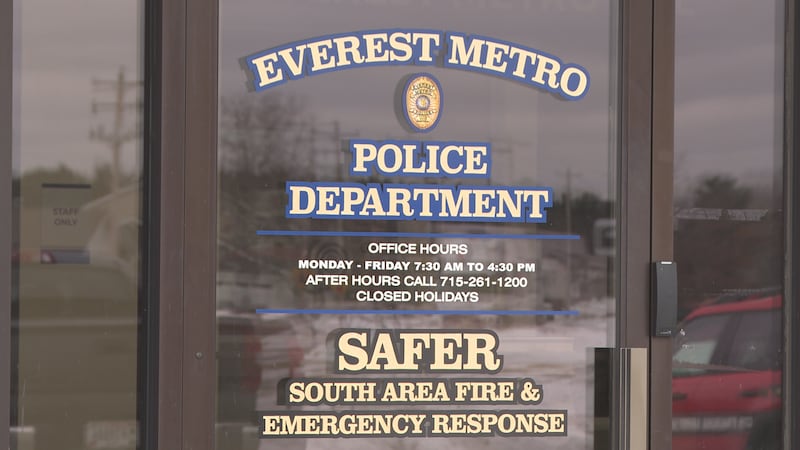 Published: Sep. 25, 2023 at 5:53 PM CDT
|
Updated: Sep. 25, 2023 at 6:25 PM CDT
WAUSAU, Wis. (WSAW) - A former captain with the Everest Metro Police Department has sued his former employer to block the department from releasing records made in an open records request.
John Rusinek filed the civil lawsuit against the department on Sept. 6.
According to the criminal complaint, Rusinek was employed by the department between Feb. 2, 2007, and July 25, 2023, where he became the Operations Captain before leaving.
On Aug. 3, NewsChannel 7 learned that a member of the Everest Metro Police Department left the department amid an undisclosed investigation. NewsChannel 7 then submitted a records request to the police department seeking "all records related to the Department's investigation into the individual at issue to include any complaints and investigative reports regarding the individual."
In a letter to Rusinek on Aug. 22, the department informed him of the records request and said it would release the records which included a redacted investigative report. However, the department did not give Rusinek a reason for its decision to release the records.
Wis. Stat. § 19.356 (2)(a)1 provides that an authority must, prior to release, notify an open records subject of its decision to release a "record containing information relating to an employee that is created or kept by the authority and that is the result of an investigation into a disciplinary matter involving the employee or possible employment-related violation by the employee of a statute, ordinance, rule, regulation, or policy of the employee's employer."
The complaint also argues that "the department never finalized its investigation into Rusinek and therefore is still ongoing."
Wis. Stat. § 19.36 (10)(b) states that an authority "shall not provide access under s. 19.35(1) to records containing information relating to the current investigation of a possible criminal offense or possible misconduct connected with employment by an employee prior to disposition of the investigation."
On Sept. 18, Everest Metro Police Chief Clay Schulz told NewsChannel 7 in an email, "The record's subject is challenging the release of those records. As soon as there is a ruling on the release, I will be sure to let you know."
Rusinek and his lawyers have requested that a court order be made restraining the department from releasing any of the requested records.
The department has 45 days to respond to the complaint.
NewsChannel 7 contacted Chief Schulz and Rusinek's attorney for comment and at the time of publishing, neither had responded.
Copyright 2023 WSAW. All rights reserved.