First Alert Weather: Rain showers likely on Tuesday
A slow-moving system brings rain through middle of the work week.
Published: Sep. 25, 2023 at 6:48 AM CDT
|
Updated: Sep. 25, 2023 at 5:38 PM CDT
WAUSAU, Wis. (WSAW) - Rainy weather continues for the start of the new work week as a slow-moving weather maker tracks through the region. The weather maker will feature times of isolated storms and heavy rainfall.
A decent amount of rainfall has accumulated Friday night through Sunday night: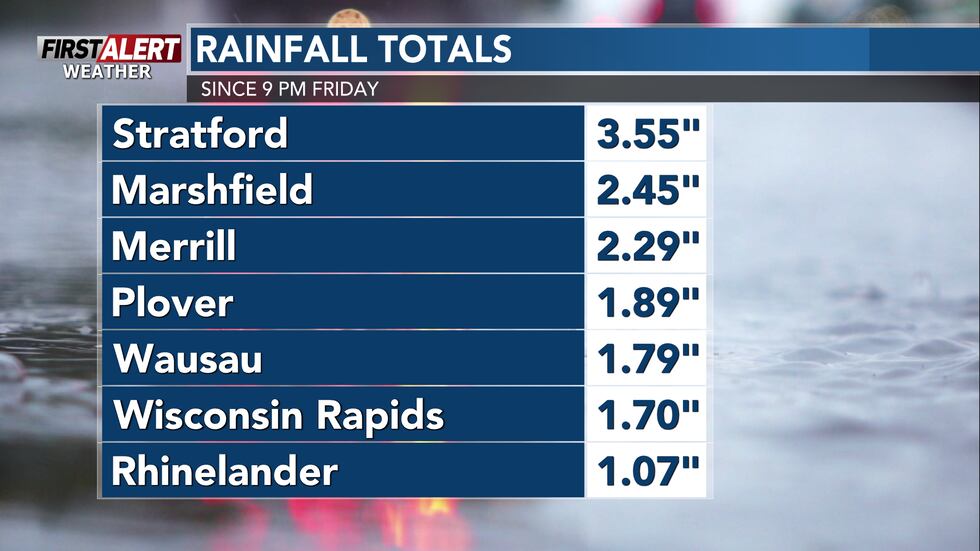 A few isolated thunderstorms will be possible Monday afternoon and evening, producing times of heavy rainfall. Thunderstorms not expected to become severe but could become strong in some locations.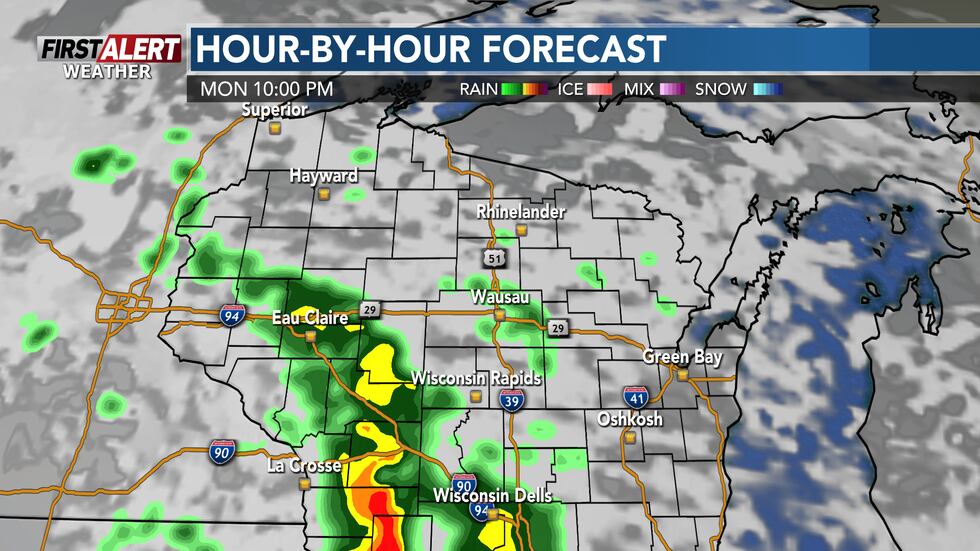 Much of the same for Tuesday. Overcast skies continue, with scattered rain showers mostly over Central Wisconsin. Northern half will end up less rainy as the weather system shifts further southeast over the southern half of the state. Highs mid to upper 60s. Low pressure system starts to depart Wednesday, allowing for chances for rain to decrease. Though, rain chances will still be possible, any rain mid-week will be rather spotty and light. Highs upper 60s under continued overcast.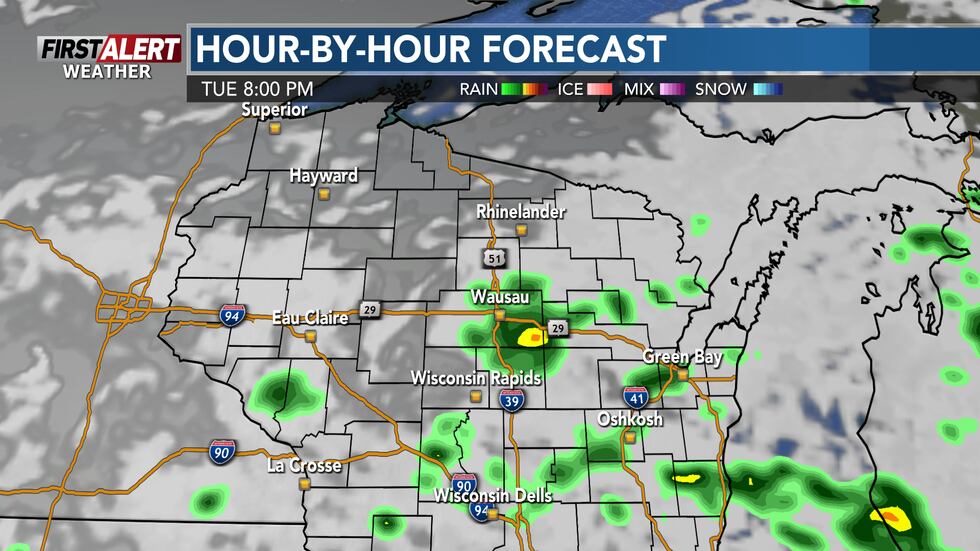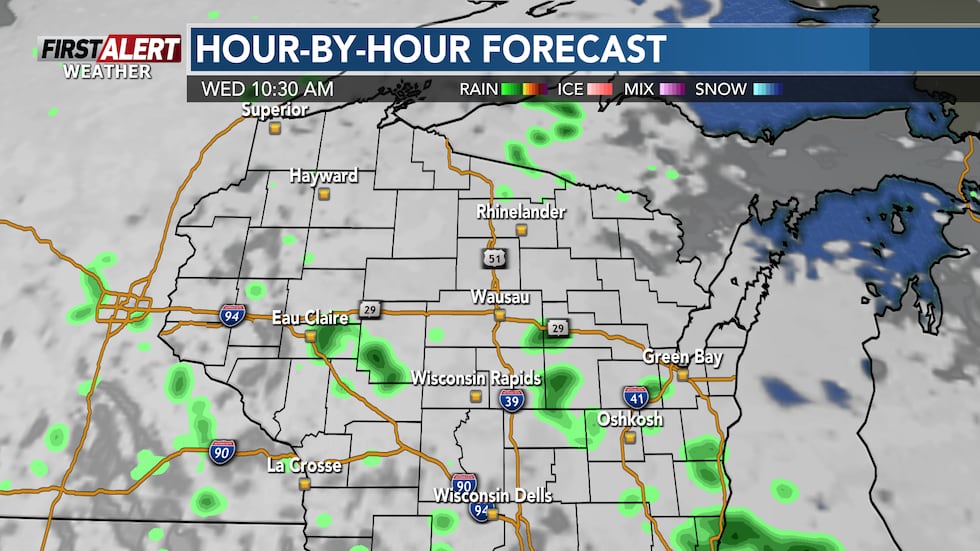 Additional rainfall amounts from Monday through Wednesday will range from a half-inch to one-inch in parts of North Central.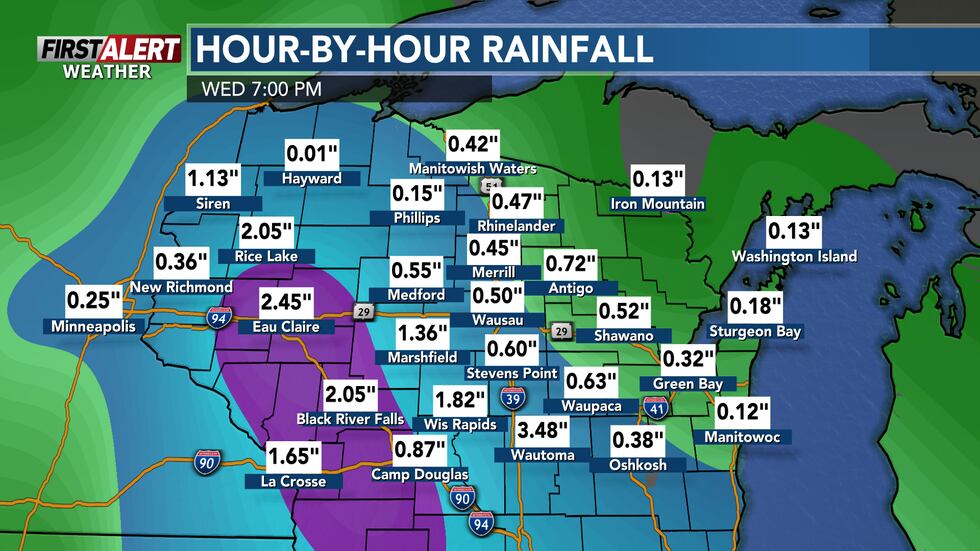 Rainy weather comes to an end for Thursday. Clouds will slowly fade out, with highs turning slightly warmer, near 70. Warmer weather on the way for late week into the upcoming weekend. A fair amount of sun Friday with highs warming toward mid-70s. Sunny and dry weather to continue over the upcoming weekend, with warmer highs upper 70s, nearing 80-degrees.
Copyright 2023 WSAW. All rights reserved.