First Alert Weather: More rounds of showers early this week
Low pressure will keep the wet weather around for the start of the work week. Warmer weather makes a return ending September.
Published: Sep. 24, 2023 at 6:34 AM CDT
|
Updated: Sep. 24, 2023 at 11:31 PM CDT
WAUSAU, Wis. (WSAW) - Sunday featured a narrow band of rain and embedded storms in the western half of the area, which will gradually shift east Sunday evening. No severe storms, but downpours and lightning will be the main concerns. Otherwise, showers will be around going into the beginning of the work week. Occasional showers are on tap for Monday, while the risk of wet weather shifts to the southern parts of the area Tuesday. If you are looking for some sun, it will return Thursday, along with a warm-up moving toward the weekend.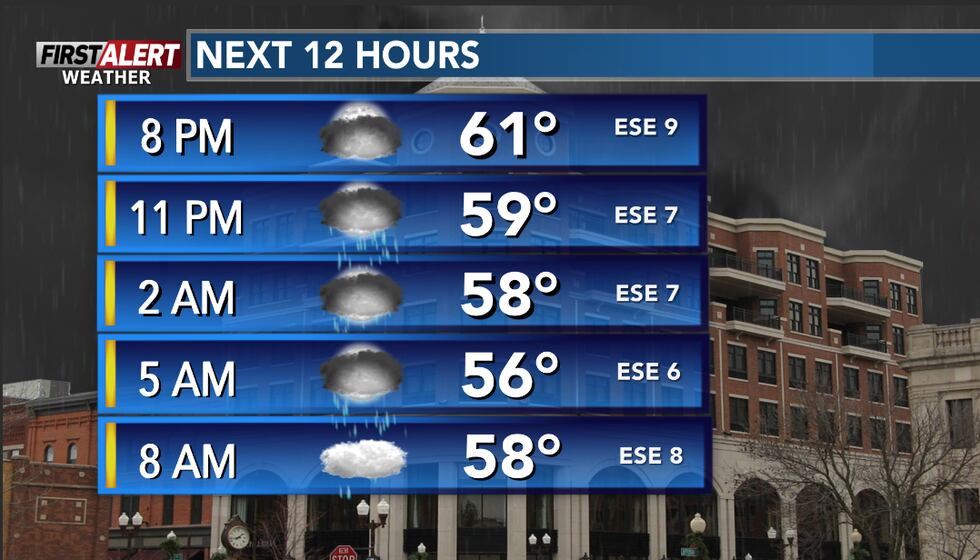 Overcast Sunday night, with scattered showers possible, perhaps an isolated storm. Lows in the mid 50s. Low pressure will be slowly tracking from Minnesota into western Wisconsin on Monday. That keeps the opportunities for showers in the works, along with a chance of an isolated storm. Be sure to take the umbrella or rain jacket before heading off to work, or the kids to school on Monday. Cool, with highs in the mid to upper 60s.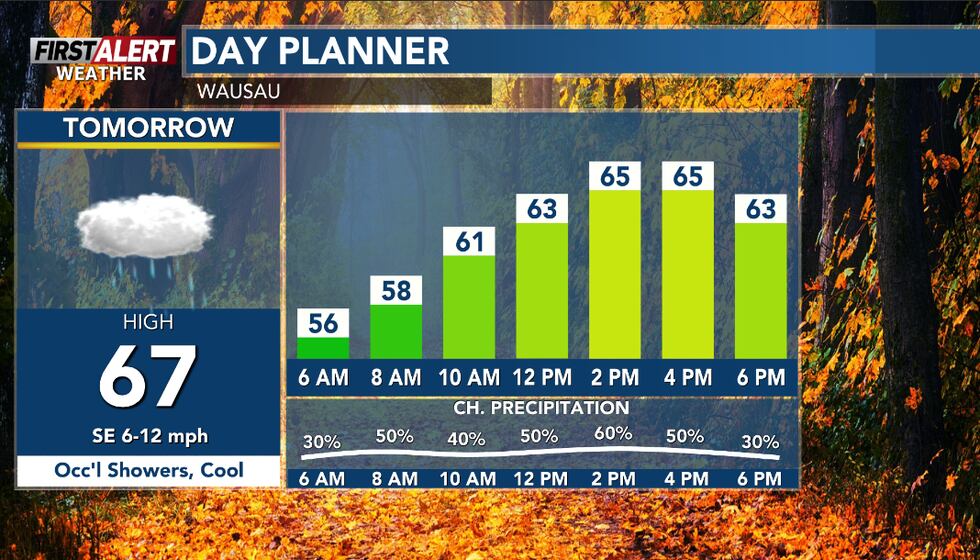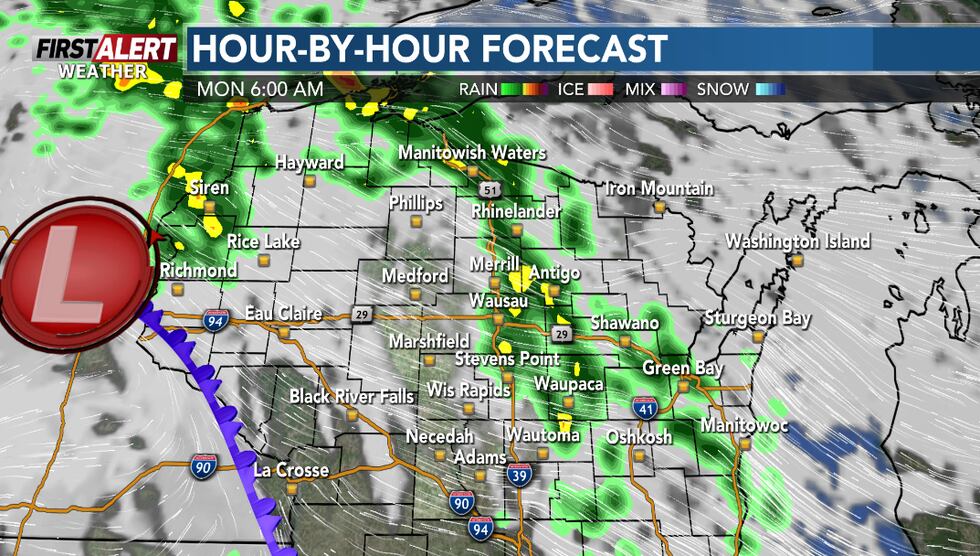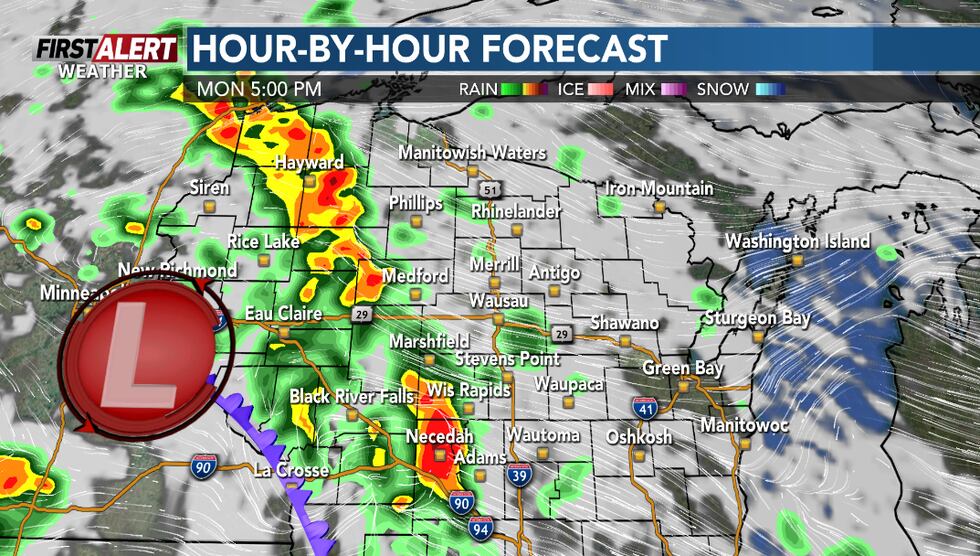 Considerable cloudiness Tuesday and Wednesday, with chances of showers in the southern half of the area Tuesday. Highs in the mid to upper 60s. Total rainfall potential through midday Tuesday will range from .10″ to over 1.00″ in parts of the region.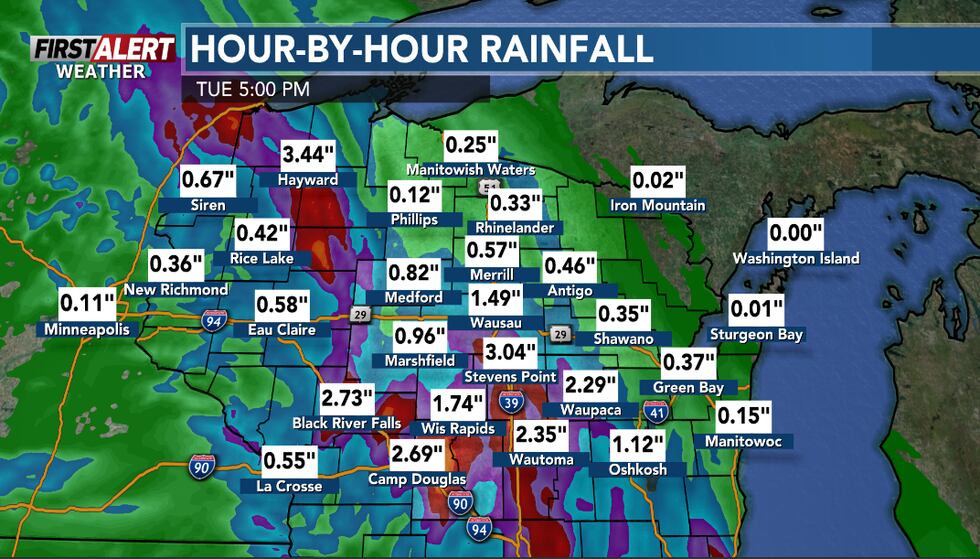 Low pressure departs away from the Badger state by early Thursday, allowing for the return of some sunshine. Highs Thursday in the low 70s. Warmer weather on the way for late week into the upcoming weekend. A fair amount of sun Friday, Saturday, and next Sunday, which is also the start of October. Highs in the mid 70s Friday, while in the upper 70s Saturday and close to 80 degrees next Sunday. Certainly, later this week will be a fine time to check out the fall colors in the region.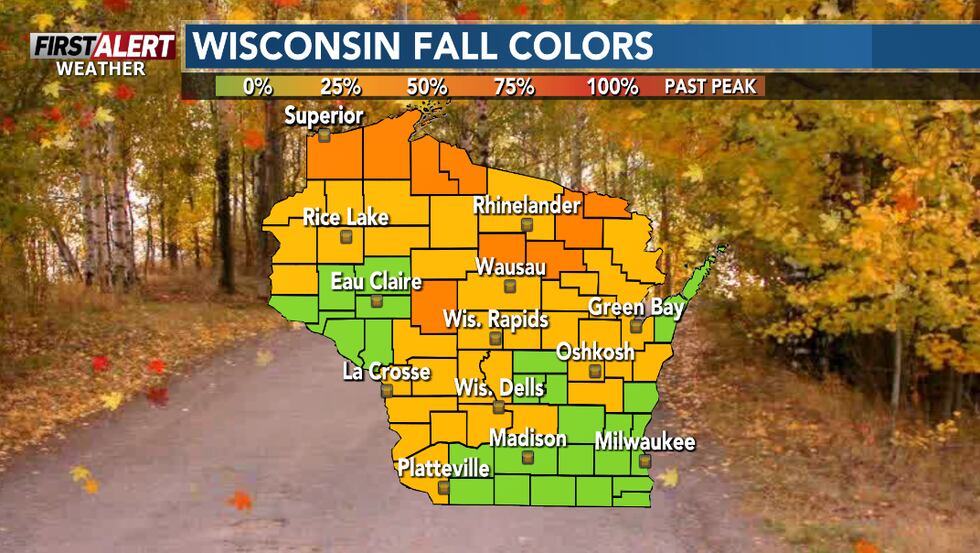 Copyright 2023 WSAW. All rights reserved.