Why finding low-cost pet spaying and neutering options in Wausau is so hard
Published: Sep. 20, 2023 at 10:51 PM CDT
|
Updated: Sep. 21, 2023 at 12:42 PM CDT
WAUSAU, Wis. (WSAW) - The cost of veterinary care, especially for spaying and neutering, can be particularly daunting for many pet owners. With the closure of the low-cost spaying and neutering clinic 'The Fix Is In' in Wausau in 2022, a void emerged, leaving numerous pet owners in a low-cost fixing dilemma.
The clinic closed primarily due to a shortage of veterinarians. North Central Wisconsin is still grappling with the consequences. There are no low-cost clinics within an hour's drive of Wausau. The nearest clinic offering appointments for anyone is located in Clark County.
Staff at the Marathon Animal Hospital said there are many factors that contribute to the staffing shortage, but mainly the high cost of schooling, long hours, burnout, and mental health struggles associated with the job don't make it a very appealing field to get into.
Spay and neuter services have become scarce, particularly in rural areas, making affordable options increasingly hard to come by, according to Bree Richardson, Board President of 'The Fix Is In.' As a result, pet owners face not only a financial burden but also logistical challenges.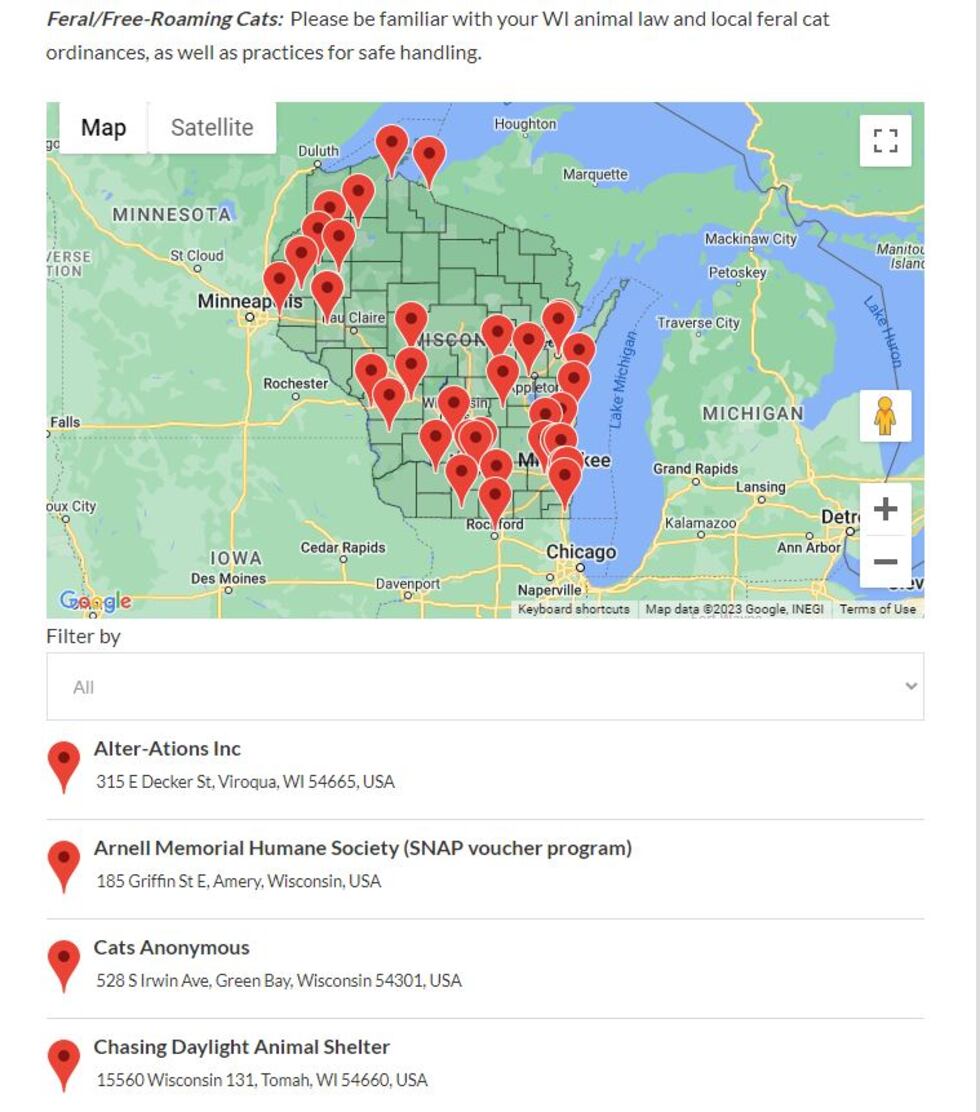 Ashley Morgan, a dedicated animal lover who fostered animals for years, highlighted how 'The Fix Is In' used to be a lifeline for her, enabling her to afford fostering animals.
"Over the years, I have been doing a lot of fostering I've had a lot of animals come through my home. And having 'The Fix Is In' as an option was absolutely amazing. You know, it was, it was the only way that I really could have afforded to do fostering," Morgan said.
However, since the clinic's closure, she has had to embark on a lengthy journey to Green Bay, a distance of an hour and a half with her children, to get her animals spayed or neutered. The procedures also took approximately six to eight hours.
"We had to make like a whole family trip and load up and bring the three kittens down and wait for them to be ready. And the other three were transported by a rescue and brought back but even that was kind of nerve-wracking," Morgan said.
To spay a 30-pound dog, in central Wisconsin, the majority quoted prices ranging from $500 to $600 for the surgery alone, some requiring additional fees for examinations and some not accepting new clients.
Marathon Animal Hospital staff said the reason for the pricing is due to all the medical treatments and tests that go along with the procedure. A typical 30-pound dog spayed on the day of the procedure includes an exam by a vet, boarding, blood tests or ECG, medications, and many other services.
"This is not even close to a complete list of what is needed each day, but could be summarized that our overhead costs are greater, costs for supplies/medications are greater, and costs for staff payroll are greater," Elizabeth Arnold said, DVM at Marathon Animal Hospital. "Veterinarians classically price services (especially spays/neuters) as minimal as possible while still being able to pay staff and keep their facility functioning.
"When we were operating as a clinic, our costs ranged between $40 to $60. Because we were high volume, our vets were able to do anywhere between like 20 to 40 surgeries per day," Bree Richardson said, Board President of 'The Fix Is In.'
As cold weather begins to approach, the absence of low-cost spaying and neutering options is likely to increase the number of stray animals.
The Marathon Animal Hospital said owners should consider additional options when getting a pet. Pet insurance for example can alleviate some of the costs when spay and neutering. Additionally, pets adopted from shelters and humane societies are often already spayed, neutered, microchipped, vaccinated, or will reimburse you for these costs if done after adoption.
The animal hospital also recommends that both veterinarians and owners want what's best for the animals. Staff said the cost of services and supplies can get complicated and costs for owners can rise, but seeking services and goods from local clinics does help to keep costs lower. They added that the cheapest service may not be what's best for your pet.
While 'The Fix Is In' clinic in Wausau closed its doors, the organization continues to offer financial support for spaying and neutering outdoor, free-roaming cats. Owners can apply for financial assistance, schedule cat surgeries, and receive reimbursements via check through an online application form available on their website.
Copyright 2023 WSAW. All rights reserved.