Wisconsin Union says swimming area "was not staffed" during pier collapse
Published: Sep. 4, 2023 at 3:55 PM CDT
MADISON, Wis. (WMTV) - A pier collapse at the Memorial Union Terrace sent many students falling into Lake Mendota Monday.
The Wisconsin Union says the swimming area the pier was part of was not staffed by lifeguards at the time of the pier collapse.
"I turned to this one girl, and we were like, 'Oh my God. Did that really just happen?'" Freshman Gabrielle Willbrandt, who was standing on the pier during the collapse, said.
Nicole Mitchell, who was swimming nearby, said, "It was really scary. It made a really loud noise at first, and then it was basically a fight or flight response. Me and my friend, who I was swimming, treading water with, we swam as fast as he could back to the dock. Everyone was screaming, looking for their things, making sure their friends were okay."
Officials say the call came in around 2:35 p.m.
The University of Wisconsin Police Department says about 60-80 people were on the pier at the time.
One person was transported to the hospital with non-life threatening injuries, while most suffered scrapes and bruises, UWPD explained. A statement from the Wisconsin Union explains that five other people reported injuries and were treated at the scene.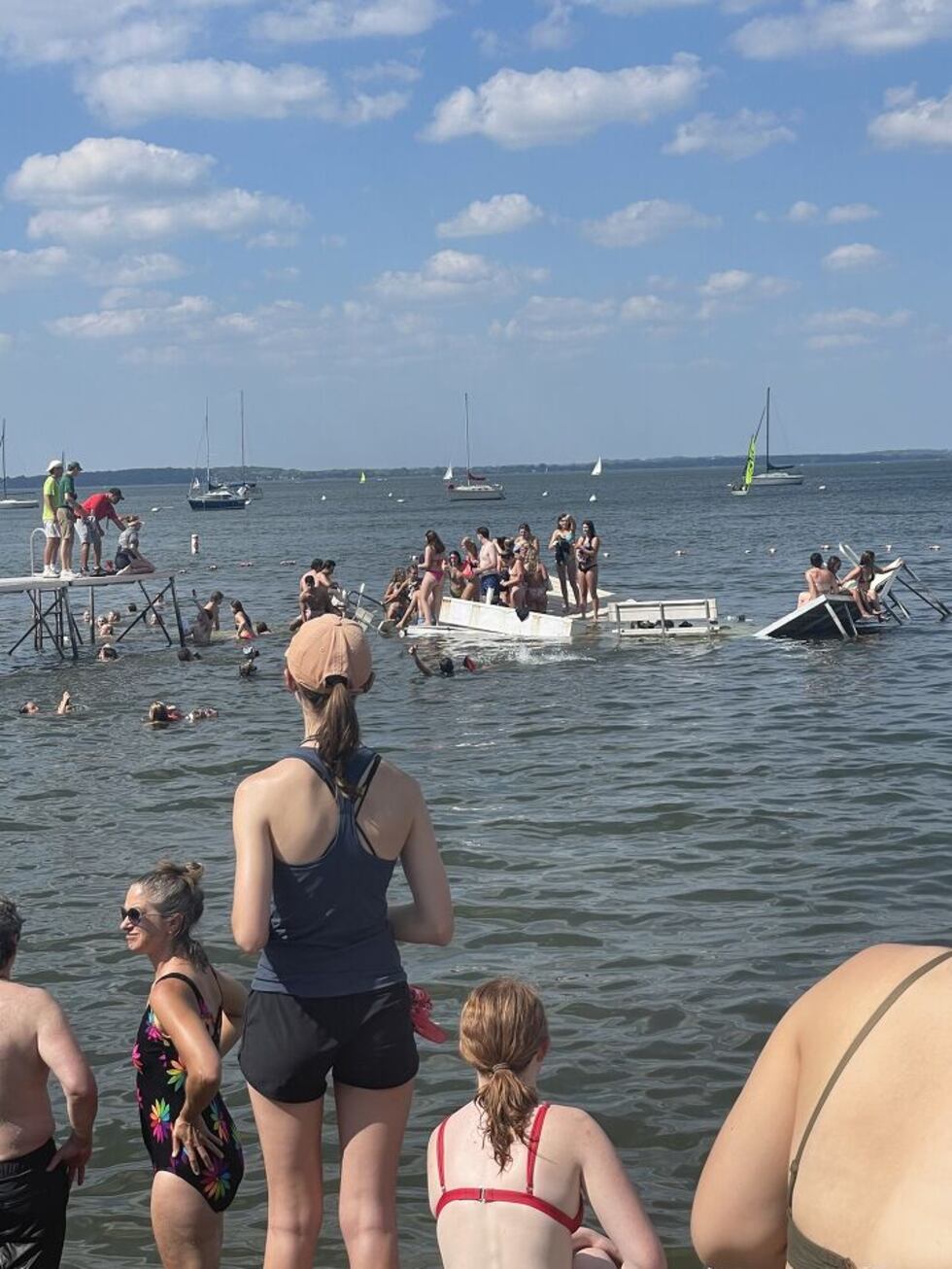 The pier was scheduled to be removed for the season the day after the collapse.
If you lost property in the pier collapse, UWPD says to email adam.prescott@wisc.edu with a description of the item.
Click here to download the NBC15 News app or our NBC15 First Alert weather app.
Copyright 2023 WMTV. All rights reserved.