Judge clears the way for a civil case to proceed against Alec Baldwin and 'Rust' producers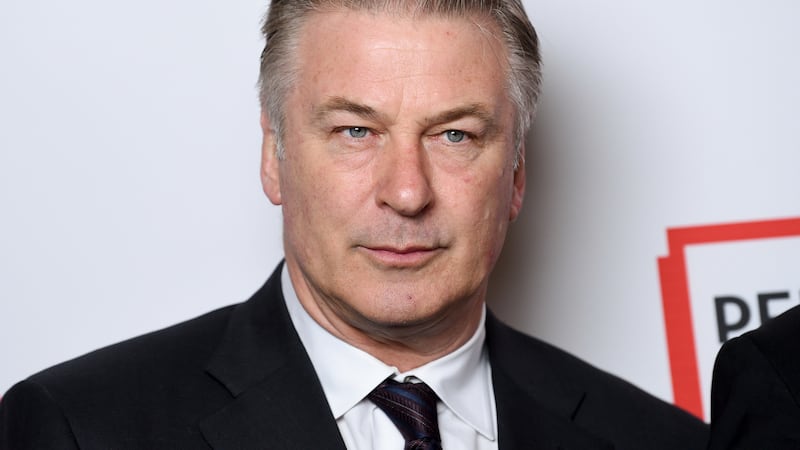 Published: Aug. 23, 2023 at 2:07 PM CDT
ALBUQUERQUE, N.M. (AP) — A New Mexico judge on Wednesday rejected a request by Alec Baldwin 's attorneys to dismiss a civil lawsuit by three "Rust" crew members who allege cost-cutting endangered the cast and crew as the actor-producer skipped his own safety training.
Chief District Judge Bryan Biedscheid also declined to delay proceedings despite arguments by Baldwin's legal team that doing to so would put their client at risk of self-incrimination since prosecutors have yet to decide whether to refile criminal charges against him over the fatal on-set shooting of a cinematographer.
Attorney Robert Schwartz told the judge there would be nothing to prevent prosecutors from using evidence gleaned from discovery in the civil case against Baldwin in the criminal case, if charges are refiled. As an example, he pointed to any interpretation of Baldwin's production contract and what authority he had over decision making.
Schwartz said the court is putting Baldwin in an "unfortunate position."
"No protective order can protect him against that. It just can't happen," Schwartz said. "So what's going to happen is Mr. Baldwin is going to assert his 5th Amendment rights and the plaintiffs are not going to get any discovery in the meantime."
The judge disagreed, saying he would be mindful of Baldwin's rights.
Prosecutors have been mum about when a decision will be announced, but in asking for the civil case to be delayed, Schwartz indicated Wednesday that it could some within the next few weeks.
Baldwin, a coproducer of the film, was pointing a gun at cinematographer Halyna Hutchins during a rehearsal on the film's set outside Santa Fe when the gun went off, killing her and wounding director Joel Souza.
The 2021 shooting resulted in a series of civil lawsuits centered on accusations that the defendants were lax with safety standards. The cases have including wrongful death claims filed by members of Hutchins' family. Baldwin and other defendants have disputed accusations they were lax with safety standards.
The plaintiffs in the case heard Wednesday say Baldwin and the other producers cut corners, ignored reports of multiple unscripted firearm discharges and rushed to finish the film while being understaffed. They also say they suffered mental anguish and emotional distress by witnessing the shooting.
Baldwin's attorneys argue that none of the plaintiffs were physically injured and should not be allowed to recover any damages. They contend that gun safety was the responsibility of others — not Baldwin — and that his authority as a producer was limited to making suggestions on the script and casting.
A separate settlement to resolve allegations of workplace safety violations was finalized in March by New Mexico workplace safety regulators and Rust Movie Productions. Following its review, the state issued a scathing narrative of safety failures in violation of standard industry protocols, including testimony that production managers took limited or no action to address two misfires on set before the fatal shooting.
Regulators also documented gun-safety complaints from crew members that went unheeded and said weapons specialists were not allowed to make decisions about additional safety training.
Copyright 2023 The Associated Press. All rights reserved.