Trump says he will skip GOP presidential primary debates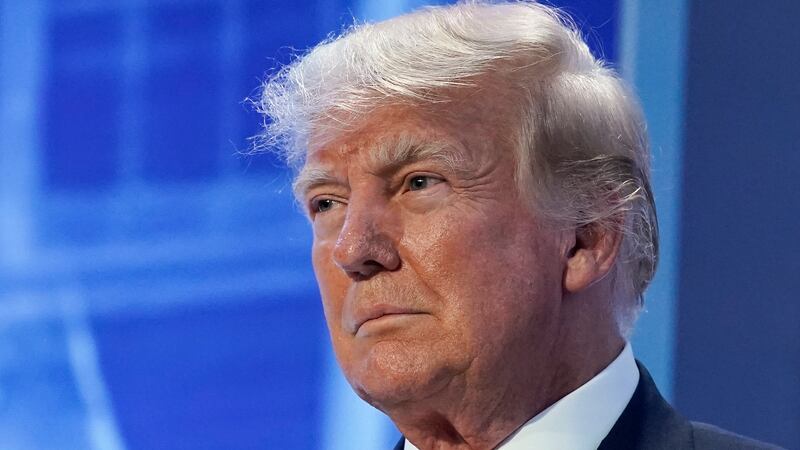 Published: Aug. 20, 2023 at 10:47 PM CDT
NEW YORK (AP) - Former President Donald Trump confirmed Sunday that he will be skipping Wednesday's first Republican presidential primary debate — and others as well.
"The public knows who I am & what a successful Presidency I had," Trump wrote on his social media site. "I WILL THEREFORE NOT BE DOING THE DEBATES!" His spokesman did not immediately clarify whether he plans to boycott every primary debate or just those that have currently been scheduled.
The former president and early GOP frontrunner had said for months that he saw little upside in joining his GOP rivals on stage when they gather for the first time in Milwaukee Wednesday, given his commanding lead in the race. And he had made clear to those he had spoken to in recent days that his opinion had not changed.
"Why would I allow people at 1 or 2% and 0% to be hitting me with questions all night?" he said in an interview in June with Fox News host Bret Baier, who will be serving as a moderator. Trump has also repeatedly criticized Fox, the host of the Aug. 23 primetime event, insisting it is a "hostile network" that he believes will not treat him fairly.
Trump had been discussing a number of debate counterprogramming options, including sitting for an interview with ex-Fox News host Tucker Carlson, who has been hosting a show on the website formerly known as Twitter. Carlson was spotted at Trump's Bedminster, New Jersey, golf club ahead of the announcement, according to a person familiar with the visit who spoke on condition of anonymity because they were not authorized to discuss it. The New York Times reported Saturday the interview set to air Wednesday has already been taped.
Copyright 2023 The Associated Press. All rights reserved.