One person dead after crash in Shawano County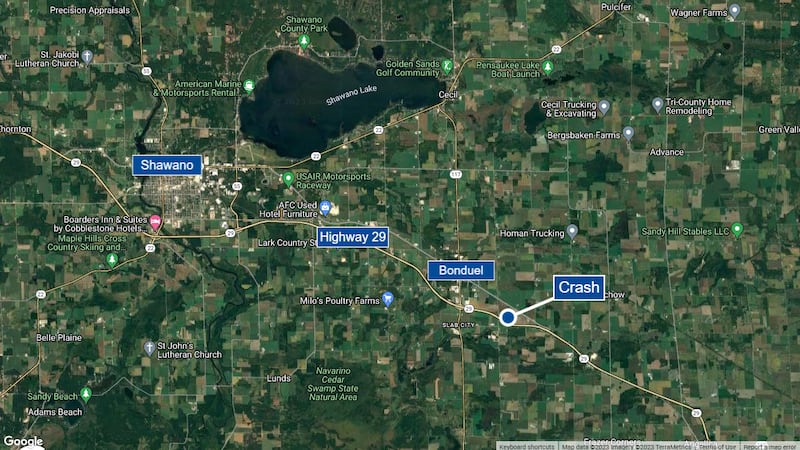 Published: Aug. 13, 2023 at 8:42 AM CDT
BONDUEL, Wis. (WSAW) - One person dead, and another hurt after a crash on Highway 29. It happened on Sunday morning around 2:00.
The Sheriff's office says a motorcyclist was driving the wrong way in the eastbound lanes when it hit a car head-on. A 28-year-old man died in the crash and a 51-year-old was hurt with non-life threatening injuries.
The motorcycle driver was believed to have been wearing his helmet and the driver of the passenger car was wearing its seat belt at the time of the crash.
Traffic on 29 was detoured for several hours while crews investigated the crash.
The crash is still under investigation.
Copyright 2023 WSAW. All rights reserved.