Where's Waldo scavenger hunt comes to Stevens Point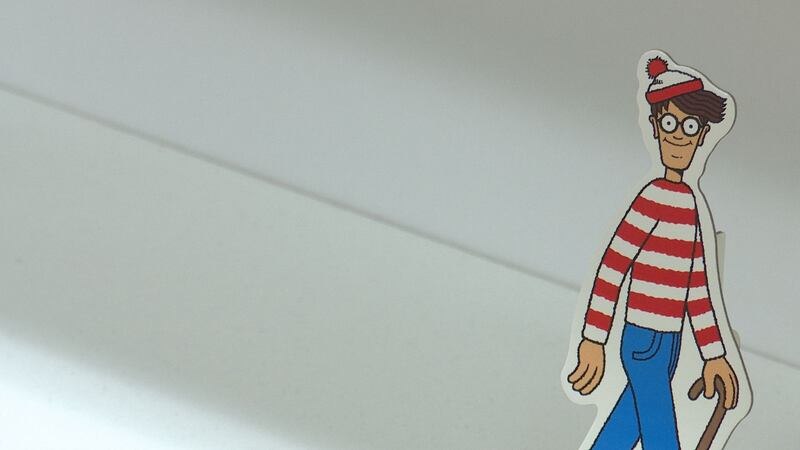 Published: Jul. 27, 2023 at 8:11 AM CDT
STEVENS POINT, Wis. (WSAW) - You may remember 'Where's Waldo' from the children's book and search for the red and white character but now, that fun scavenger hunt is making its way to Stevens Point.
Lyn Ciurro is one of the owners of Bound to Happen Books, the headquarters for the Where's Waldo scavenger hunt in Stevens Point. The hunt is a fun time to get kids out in the community and encourage reading.
"We have people who are participating in the Where's Waldo hunts that are like, all the way from little toddlers to older grandparents, or even just people who might not even be grandparents, but they just enjoy going around and finding Waldo because they remember Waldo from their own childhood," Ciurro.
Ciurro manages the store, and stocks shelves, but he has another special job, to hide Waldo. The famous books had a huge impact on his life.
"Where's Waldo was definitely one of the mainstays in my own bookshelves when I was a child. I just think there's something so fun and magical about opening a page and just seeing so, so much happening," said Ciurro.
Waldo is also hidden in 22 other stores in Stevens Point. Ciurro says he's heard good feedback from other businesses taking part in the scavenger hunt.
"There's just been so many people who have never gone to their place before, but knowing that they could find a Waldo there, they went in not only to find that Waldo, but also to like, look around and realize, all of the special places that exist within our community," said Ciurro.
If you want to win prizes, you need to get a passport and get it stamped when you find Waldo at a participating business. The grand prize is Waldo books and gear.
If you want to take part, there is only a few days left. The hunt ends on Sunday, July 30. The best place to start would be the headquarters at Bound to Happen Books.
Bound to Happen Books is located at 1008 Main St, Stevens Point, WI 54481.
Copyright 2023 WSAW. All rights reserved.