Rib Mountain now becomes a Village following incorporation election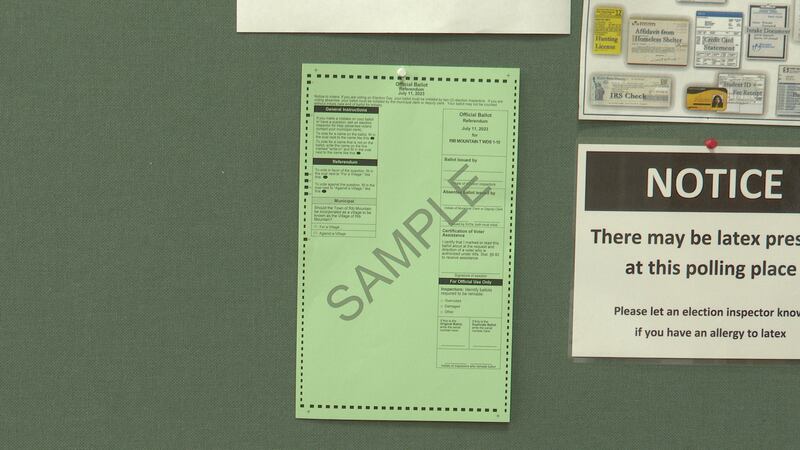 Published: Jul. 7, 2023 at 6:49 PM CDT
|
Updated: Jul. 11, 2023 at 8:17 PM CDT
RIB MOUNTAIN, Wis. (WSAW) - The people of Rib Mountain have voted to become a village after years of questioning on whether the municipality should change its incorporation.
Unofficial numbers from the Village Administrator's office are 1,194 votes approving Rib Mountain to become a village versus 104 votes to remain a town. 1,303 total votes were cast.
There was one undervote and one overvote as the final numbers were being tallied. An undervote occurs when a voter does not select the proper amount of choices in a contest or that voter makes no selection at all. An overvote happens when a voter makes too many selections on a ballot than what is allowed.
Absentee voters voted last Friday and while some were worried that the decision might bring big changes to Rib Mountain, Town Administrator Gaylene Rhoden said last week that Rib Mountain has already functioned as a village without the title.
"The only big change that we're going to see as residents is the sanitary district dissolves and the board has decided they wanted to move to a utility commission, so really in a sense that doesn't change either, we're still providing the water and service services for the residents," said Rhoden.
Copyright 2023 WSAW. All rights reserved.