Casey White sentenced to life for prison escape with corrections officer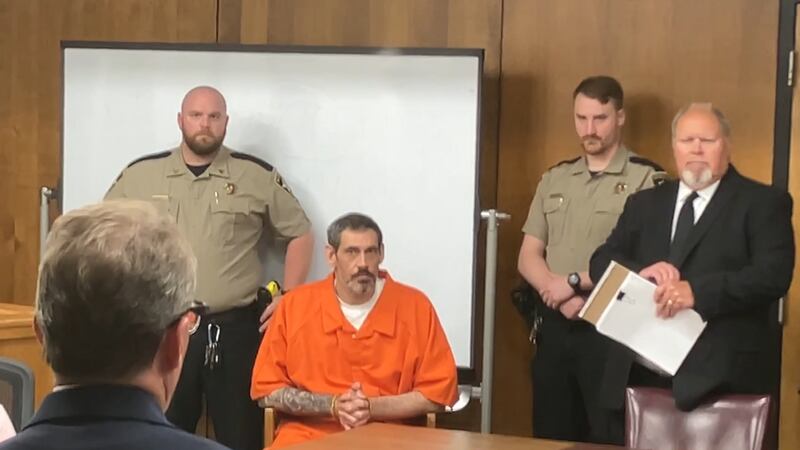 Published: Jun. 8, 2023 at 2:27 PM CDT
|
Updated: Jun. 8, 2023 at 2:29 PM CDT
LAUDERDALE Co., Ala. (WAFF/Gray News) - Casey White, who escaped from prison with the aid of a corrections officer last year, was sentenced to life in prison.
Casey White made national headlines when he escaped from the Lauderdale County Jail, with corrections officer Vicky White in April 2022.
The pair was on the run for 11 days until they were caught in Evansville. Officers said Vicky White took her own life during the police chase that ended in Casey White's arrest.
Casey White had 75 years of prison time left and he was awaiting a capital murder trial when he escaped.
Casey White was initially charged and indicted with felony murder for Vicky White's death but the charge was dropped when he pleaded guilty to the escape charge and agreed to the maximum sentence, life with parole.
During Thursday's hearing, the judge is expected to decide if Casey will serve his life sentence concurrently with the 75-year sentence or after that time is served. That will determine if he is eligible for parole in his lifetime.
Following his sentencing Thursday, Casey White addressed the Lauderdale County courtroom. He said he felt like the most hated man in the world at that moment, but that he wouldn't drag Vicky White's name "through the dirt." He said she was the first person who cared about him in six years.
He also apologized for everything he's done, and that he wanted to start a new life with Vicky White once he escaped.
Copyright 2023 WAFF via Gray Media Group, Inc. All rights reserved.