Doctors remove tumor from baby's neck in lifesaving surgery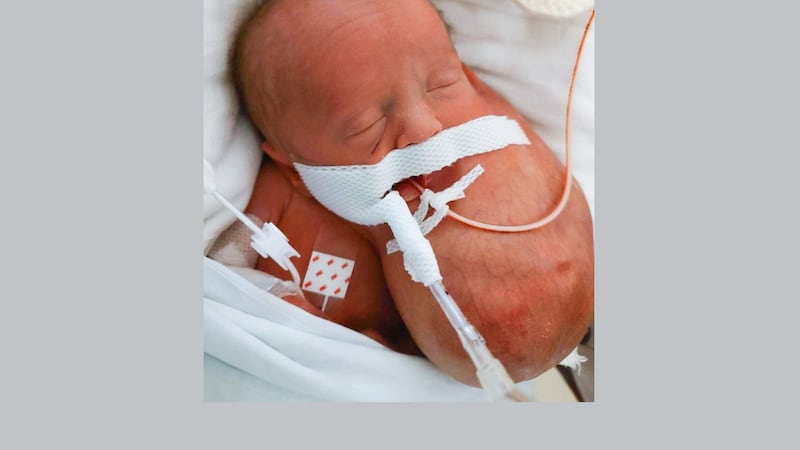 Published: Jun. 7, 2023 at 2:45 AM CDT
MADISON, Wis. (WMTV/Gray News) - A surgical team in Wisconsin performed a lifesaving procedure on an unborn baby with a fast-growing tumor that was blocking her airway.
When Ashley Manderle, of Waupan, got her 16-week ultrasound for Layla, her seventh baby, health care officials say it showed abnormalities. Further consultation determined Layla had a mass growing on her neck that would block her airway at birth, prompting Manderle to go to the UW Health Fetal Diagnosis and Treatment Center for surgery.
Dr. Inna Lobeck, a pediatric and fetal surgeon who assisted with the surgery, said UW Health created a three-dimensional model from Manderle's MRI to plan the February surgery, according to WMTV.
"The tumor was growing quickly and was by far the largest one we've seen at our center," Lobeck said.
When Layla was just 33 weeks, the surgeons completed an ex-utero intrapartum treatment, also known as an EXIT procedure, that gave them 30 minutes to partially deliver her and create an airway around the tumor. They did the action in just 12 minutes before fully delivering the baby.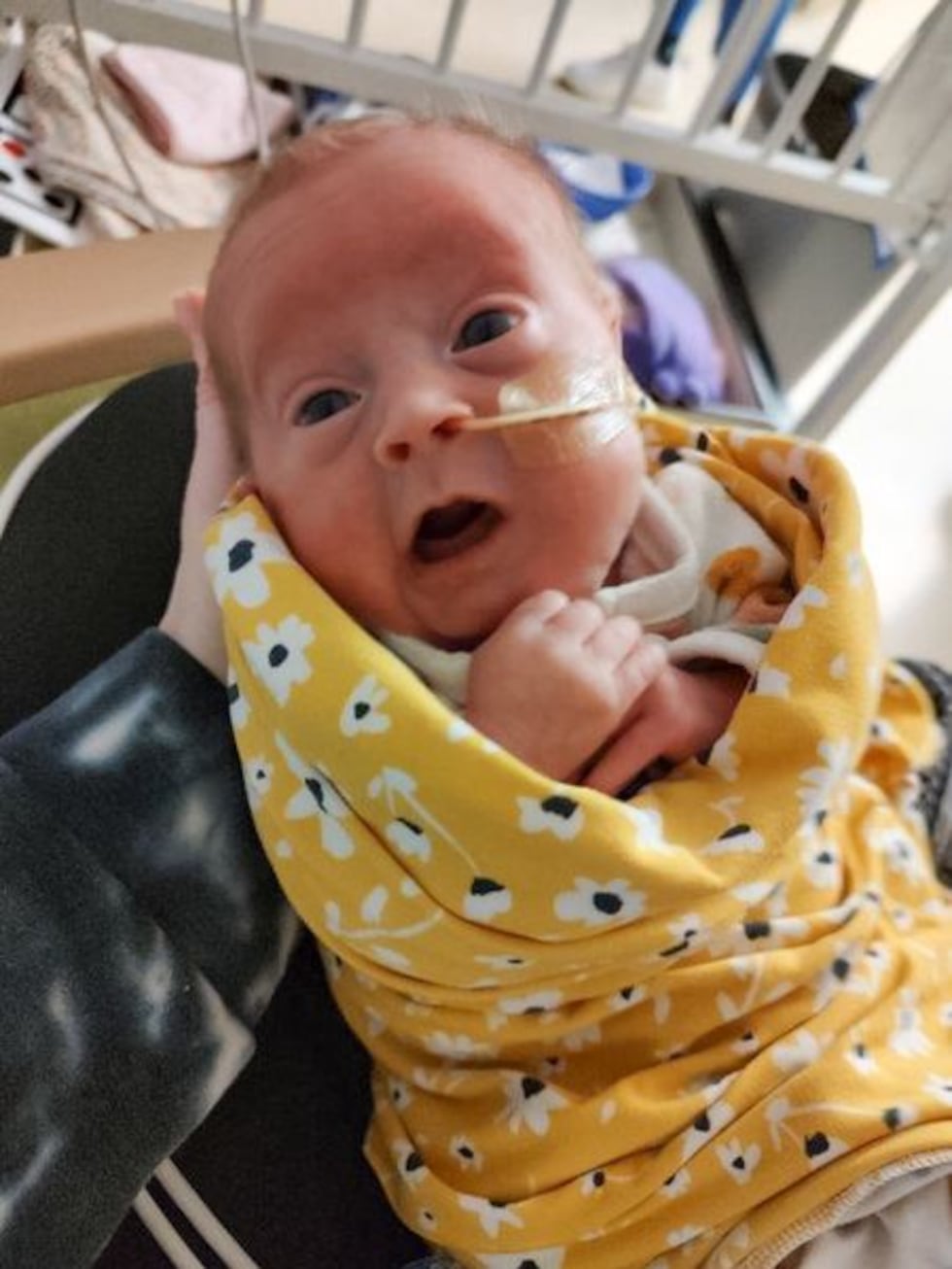 Lobeck said that Layla would have gone 12 minutes without breathing if an EXIT was not performed, subjecting her to death or severe brain injury.
When Layla was born, the tumor was 17 centimeters, or 6.7 inches, and it was bigger than her head, according to Lobeck.
"She actually had to be kept on her belly or on her side because that big mass on her neck would have completely collapsed the airway, even with a breathing tube in it," Lobeck said.
Manderle said the tumor weighed about 2 pounds, nearly one-third of Layla's total weight.
"I was shocked. I knew it was big, but I didn't know it was that big," Manderle said.
Four days after Layla's birth, the surgical team removed the tumor, which was determined to be benign. She stayed in the neonatal intensive care unit for nearly three months.
Both Lobeck and Manderle said Layla is recovering well.
"It's amazing. It's crazy. She's doing so well," Manderle said. "You can't even tell she had a tumor that was half the size of her."
Manderle said Layla was not only her seventh baby but her most difficult pregnancy.
"With my other children, I had gone into labor early, but they were all natural deliveries and did not have the complications we did with Layla, so I was nervous," Manderle said. "But I knew the doctors were going to save my baby."
More than 40 doctors and nurses assisted with the procedure. According to UW Health, this was the third EXIT procedure the center had done.
Copyright 2023 WMTV via Gray Media Group, Inc. All rights reserved.